Sales Have Ended
Registrations are closed
All attendees who register for this event will received a link and password an hour prior to the event. This will gain free access for attendees. There will be live raffles throughout the event, but attendees must be present. Following the panel there will be a chance to ask questions in a live Q & A networking event.
Sales Have Ended
Registrations are closed
All attendees who register for this event will received a link and password an hour prior to the event. This will gain free access for attendees. There will be live raffles throughout the event, but attendees must be present. Following the panel there will be a chance to ask questions in a live Q & A networking event.
Sight, Sound & Story: Live continues with with Cinematographers James Kniest, Toby Oliver, ACS, Checco Varese, ASC & Jay Holben
About this event
The monthly online event series Sight, Sound & Story: Live, continues!
Sight Sound & Story: Live: Behind the Lens: Capturing Horror Films
Moderator: Jay Holben (Contributing Technical Editor for American Cinematographer Magazine)
Panelists:  James Kniest ("Annabelle," "The Haunting of Bly Manor"), Toby Oliver, ACS ("Get Out," "Insidious: The Last Key") & Checco Varese, ASC ("Them: Covenant," "It: Chapter Two")
Inside Episode XV:  Horror films rely heavily on the cinematographer to create the tone, mood and surreal imagery that frighten us to our core. Just in time for Halloween, please join us for a special conversation with cinematographer Checco Varese, ASC, Toby Oliver ACS and James Kniest; as they discuss their creative process of capturing some of the most frightening scenes in filmmaking today. Acclaimed director, producer and author Jay Holben will help guide the conversation; as well as show examples of their work. This is a free online event!
When: Thursday, October 28th, 2021
Time: 5PM EDT / 2PM PDT
General Admission:  FREE!
All registered attendees will receive a link and password for access on the day of the event approximately a half hour before 5:00 pm EDT.
James Kniest is a seasoned cinematographer who has shot all manner of projects, including feature films, television series and commercials.
Recently, Kniest shot four episodes of Netflix's "The Haunting of Bly Manor," created by Mike Flanagan, a previous collaborator. A modern adaptation of the 1898 novella The Turn of the Screw, the series follows an American au pair who arrives at an elegant British manor and begins to uncover the dark secrets that haunt the grounds.
Before "The Haunting of Bly Manor," Kniest lensed several episodes of the horror anthology series, "Into the Dark," produced by Hulu and Blumhouse Productions. Each episode of "Into the Dark" is themed around a holiday specific to each month of the year, with Kniest shooting episodes themed around Saint Patrick's Day, Christmas and Halloween.
Kniest also shot the Warner Brothers' horror-mystery "Annabelle," directed by John R. Leonetti. "Annabelle" was the second installment in "The Conjuring" universe, and is based on the account of famed paranormal authors and investigators Ed and Lorraine Warren.
Aside from "Annabelle," Kniest has worked as the cinematographer on several horror feature films, including Stacy Title's "The Bye Bye Man," Phil Claydon's "Within," and Netflix's "Hush," directed by Mike Flanagan.
Kniest has also shot commercials for clients such as Microsoft, Chevy, Levi's, Honda, McDonald's and Grubhub, among others, and has had the opportunity to work alongside acclaimed directors including Angus Wall, Zach Merck, Jessica Yu, and Geordie Stephens.
Along with feature films, Kniest filmed short films including "Hector: Lost Souls with Switchblades" and "The Hunted," both directed by Jeff Compton, "Merry Widow," by Tyler Jay and "Crossing Cords," by Soren Garcia-Rey.
Kniest further developed his lifelong passion for photography at the Brooks Institute of Photography, earning a combined BFA in Cinematography and Commercial Photography with an emphasis on underwater.
Based in the South Bay of Los Angeles, Kniest is represented by DDA.
Checco Varese, ASC, recently wrapped "Dopesick" with directors Barry Levinson, Michael Cuesta, Patricia Riggen and Danny Strong. Starring Michael Keaton, Rosario Dawson and Peter Saskgard, the series takes viewers to the epicenter of America's struggle with opioid addiction.
Varese's most recent work can be seen on Amazon Studios' original, "Them: Covenant." The notable horror anthology series, created by Little Marvin, centers around a black family who move to an all-white Los Angeles neighborhood in the 1950s during The Great Migration.
Previously, he shot "It: Chapter Two" for director Andy Muschietti, the sequel to 2017's box office hit. The film aired at the Camerimage film festival. In addition, he has lensed the pilot for Fox's legal drama "Proven Innocent"; the CW's "Jane the Novela" pilot; several episodes of "Tom Clancy's Jack Ryan" for Amazon with John Krasinski starring in the titular role; and director Jeffrey Nachmanoff's sci-fi thriller, Replicas, featuring Keanu Reeves and Thomas Middleditch.
Working with his longtime collaborator, director Patricia Riggen, Varese lensed "Miracles From Heaven," as well as Riggen's "The 33," based on the extraordinary real-life story of 33 miners trapped in a Chilean mine. His other feature credits include Riggen's "Girl in Progress" and second unit on Guillermo del Toro's "Pacific Rim."
Thanks to his prolific body of work, Varese has established a reputation as the unofficial 'pilot guy.' He has lensed nearly two dozen season starters which, more often than not, go on to be picked up to series: FX's The Strain; A&E's The Returned; ABC Family's The Fosters; Melrose
Place for the CW; and The Defenders for CBS. And who can forget the True Blood pilot, which led to a seven-season-long series.
In the mid-90s, Varese established himself as a leading director of photography, shooting hundreds of music videos, including Dave Matthew's Band's "Crash" and Prince's "Black Sweat," for which he was nominated for Best Cinematography at the 2006 MTV Video Music Awards.
Born in Peru, Varese began his career in the mid-1980s, spending nearly a decade shooting news coverage and documentaries in major zones of conflict: Latin America (Chiapas Uprising, Salvador and Nicaragua Wars, Panama Invasion, Colombia Drug War, Shining Path, Chile's Military Junta); The Caribbean (Haiti Crisis); Europe (Bosnia Crisis, Chechnya Crisis); the Middle East (Gulf War, West Bank, and Gaza Strip Crisis) and Africa (South African Riots and the Rwanda Crisis).
Varese speaks six languages and lives in Los Angeles with his wife and daughter.
Toby Oliver, ACS is an award-winning cinematographer whose career extends internationally from his native Australia. Named as one of Variety's 10 Cinematographers to Watch in 2017, Oliver now resides in Los Angeles and has forged a remarkable and varied range of credits on feature films, documentaries and television.
Most recently, Oliver shot Kristen Wiig and Annie Mumolo's "Barb and Star go to Vista Del Mar," which releases on premium video on demand Feb. 12. The film follows two best friends who leave their midwestern town for the first time ever for a holiday in Florida.
Oliver also lensed: "The Dirt", Jeff Tremaine's biopic film on hard rock band Mötley Crüe for Netflix; "Insidious: The Last Key" for director Adam Robitel; and writer/director Chris Landon's comic thrillers "Happy Death Day" and "Happy Death Day 2U" for Universal.
He is best known for his work on Jordan Peele's racially-charged comedic thriller horror "Get Out," starring Allison Williams and Daniel Kaluuya. The film premiered at a midnight screening at the Sundance Film Festival, ranked #1 at the U.S. Box Office on its opening weekend, and went on to earn an Academy Award for Best Original Screenplay and three other nominations including Best Picture.
Previously, Oliver shot Blumhouse Productions' thriller "The Darkness" (aka "6 Miranda Drive") for director Greg Mclean, starring Kevin Bacon and Radha Mitchell; and lensed indie fantasy drama "Wildling in New York" for Maven Pictures and director Fritz Bohm with Liv Tyler, Bel Powley and Brad Dourif.
Oliver's work on the Australian WWI suspense war drama "Beneath Hill 60" earned him an Australian Film Institute Award, and the TV movie "Beaconsfield," about a pair of miners trapped over a kilometer underground in a tiny cage, won a number of awards including an ACS Gold Award and the ACS Best in Show. He collected another ACS Gold Award for his vivid outback cinematography on Greg Mclean's action-horror sequel "Wolf Creek 2," which premiered at the Venice Film Festival, as well as an Australian Academy nod for TV movie "Carlotta". He also worked extensively in mainland China, shooting the hit Chinese language rom-com "Waiting Alone" and the Australia/China co-production "33 Postcards," starring Guy Pearce.
A graduate of Melbourne's renowned Swinburne Film School, Oliver created many notable film images early in his career: from the 'beautifully lit' gritty black and white of his debut feature "Everynight... Everynight" which premiered at Venice; the box-office hit teen movie and Australian Film Institute Award winner "Looking for Alibrandi"; to the 'painterly approach' of Tom White, winner of the ACS Gold Tripod Award in 2005. His work has aired at major festivals around the world, including Venice, Sundance, Sydney, Melbourne, Busan, Montreal, Tokyo, Shanghai and Toronto.
Oliver is an accredited member of the Australian Cinematographers Society (ACS), and a member of the Australian Academy of Cinema and Television Arts (AACTA) and IATSE Local 600.
Jay Holben is an independent director and producer in Los Angeles, California. His most recent work is the feature romantic drama "Before the Dawn."
A former cinematographer, he is an author of two commercially-published books on cinematography, a contributing technical editor for American Cinematographer Magazine, faculty instructor for Global Cinematography Institute and international lecturer, an Associate member of the ASC and the co-chair of the ASC Motion Imaging Technology Council Lens Committee.
MASTER STORYTELLER SPONSORS: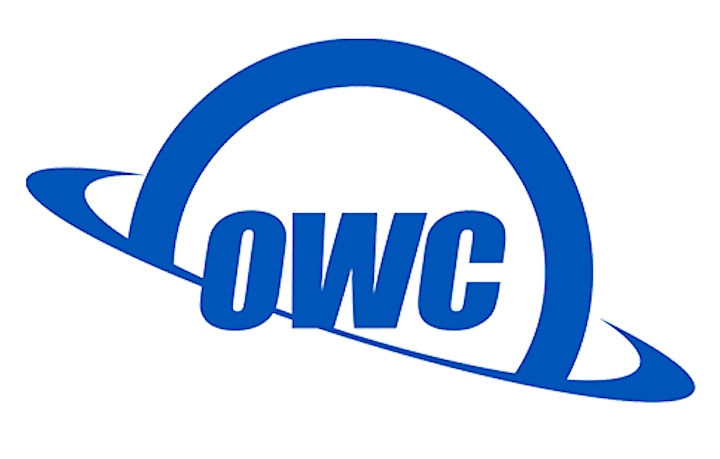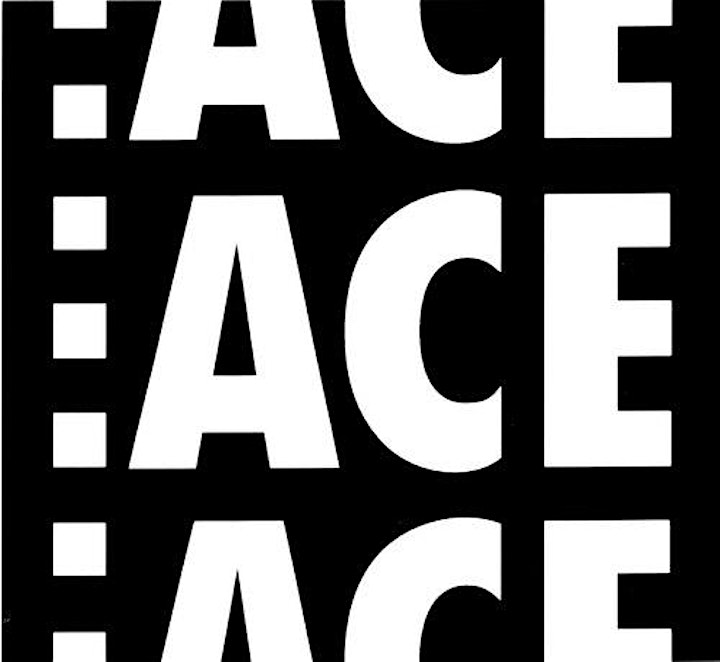 TECHNOLOGY SPONSOR: