Event Information
Location
NYIT Auditorium on Broadway
1871 Broadway
New York, NY 10023
Description
MEWShop's one-day summit returns to New York on June 13, 2019, at the NYIT Auditorium on Broadway. Panels include the art and processes of editing documentary film and episodic television. Our closing panel will highlight the career of an acclaimed film editor Mary Jo Markey, ACE with author and film historian Bobbie O'Steen. The summit culminates in a gala reception and networking session for

guests, panelists, and vendors.
Schedule:
3:30 pm: Check-In
4:00 pm: Opening
4:15 pm - 5:15 pm: Anatomy of a Scene: Deconstructing Documentary Films
Moderator: Jeremy Workman (Magical Universe, The World Before Your Feet)
Speakers: Carla Gutierrez (RBG, La Corona, Chavela) & Jean Tsien, ACE (Scottsboro: An American Tragedy, Dixie Chicks: Shut Up & Sing)
5:30 pm - 6:30 pm - TV is the New Black: Television's Cinematic Revolution
Moderator: Gordon Burkell (AOTG.com)
Speakers: Kate Sanford, ACE (The Marvelous Ms. Maisel, The Deuce, The Wire) & Leo Trombetta, ACE (13 Reasons Why, True Detective, Mad Men)

6:45 pm - 8:30 pm: "Inside the Cutting Room with Bobbie O'Steen": A Conversation with Acclaimed Editor Mary Jo Markey
Moderator: Bobbie O'Steen, "Cut to the Chase," "The Invisible Cut"
Speaker: Mary Jo Markey, ACE (Star Wars Episode VII: The Force Awakens, Star Trek, Mission Impossible III, Charlie's Angels)

8:30 pm - 10:00 pm - Networking Party & Tech Lounge sponsored by American Cinema Editors
Special VFX Plug-in Giveaway for Sight, Sound & Story Attendees!
Boris FX will provide a FREE 1-month subscription to Sapphire, Continuum & Mocha Pro - the industry's leading plug-ins for video editing and visual effects on Adobe, Avid and OFX hosts. Attendees will be receiving this offer once the event has completed.
Sight, Sound & Story 2019 is Sponsored By:
TECHNOLOGY SPONSOR: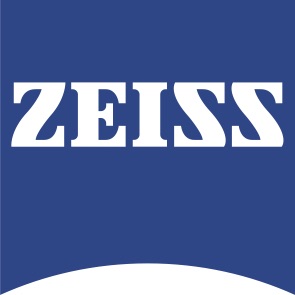 SUPPORTING SPONSORS:


MEDIA PARTNERS

ORGANIZATION PARTNERS
For more information visit: www.sightsoundandstory.com
Follow us @SightSndStory
If you are unable to attend after you have already purchased your ticket
please contact Jason Banke at 212-414-9570 or jason@mewshop.com
so that ticket opportunity can be offered to someone else.
Ticket Terms and conditions: Refunding is available from the time of purchase until June 7, 2019.
100% refunds available from the time of purchase until June 1st, 2019.
Between June 1st and June 7th, a 50% refund is available.
If the time of purchase is within a week of the event same terms apply.
Early Bird Terms and Conditions: Early Bird tickets are not available for a full refund.
Between March 1st and June 7th only a 50% refund is available.
For the most up-to-date coverage leading up & the day of the event Follow us
Date and time
Location
NYIT Auditorium on Broadway
1871 Broadway
New York, NY 10023