About this Event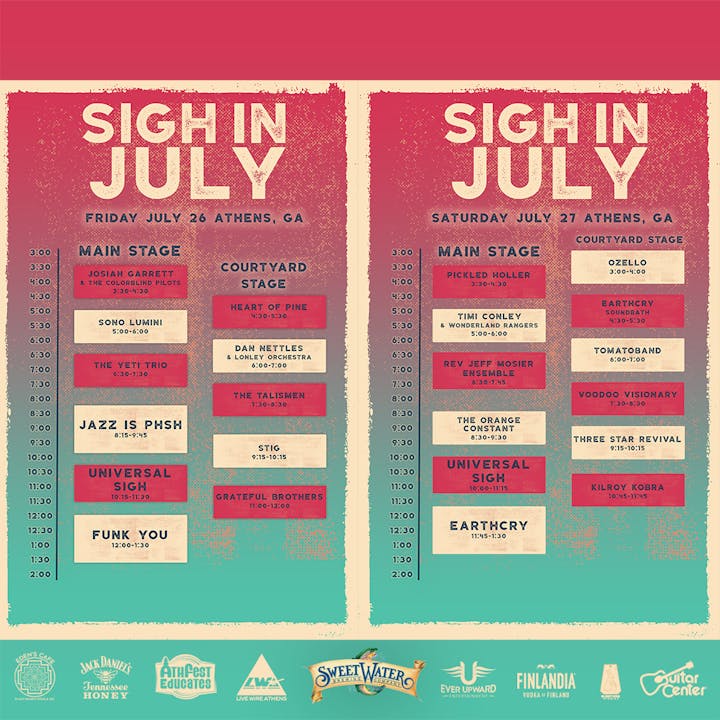 Sigh In July is a grassroots music and arts festival in Athens, GA. The annual event features national and regional acts, creative workshops, and open bazaar for local artisans and visual artists. Sigh in July intends to diversify Athens' culture by connecting all creative modalities in a community celebration.
Sigh In July is hosted by Athens' homegrown, Universal Sigh. The unique jazz-rock fusion group developed an expansive local following through relentless touring, collaborative performances, and unique song writing. Universal Sigh promotes acceptance, community, and sustainability for the future.
Sigh In July brings to life Universal Sigh's vision of connecting artistic communities through the language of music. The festival highlights a wide-array of musical genres such as: Funk, Jazz, Blues, Folk, Fusion, Rock, World, Contemporary, Electronic and Jam.
For 2019, Sigh in July expanded to include a street cafe, kids activity area, and live performers.