SIGA Sport Integrity Forum VI - New York City

Tuesday, March 24, 2020 from 9:00 AM to 6:00 PM (EDT)
Event Details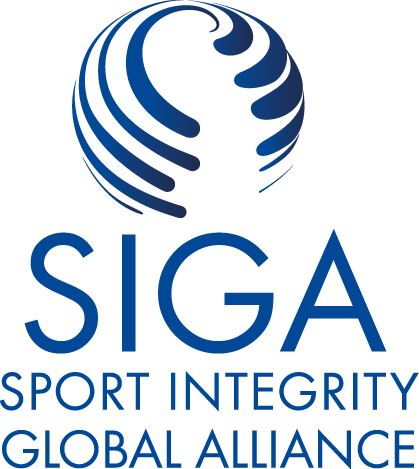 You are cordially invited to the: 
SIGA Sport Integrity Forum VI -  New York City
24 March 2020, 09:00 to 18:00 (EST)
at the New York Athletic Club

 The SIGA Sport Integrity Forum gathers global leaders and opinion makers from the world of sport, government, business and civil society. The aim is to address the most pressing challenges facing the governance and integrity of sport, and, through collective action and an action-orientated approach, instigate the necessary reforms worldwide.  
For more information on SIGA please visit www.siga-sport.com 
----------------------------------------------------------------------
To date, we have held five SIGA Sport Integrity Forums, all of which have proved a resounding success. Our previous Forum was held in March earlier this year in New York, and the 6th edition is set to build on that momentum, coinciding with the launch of SIGA AMERICA. 
Key issues facing modern sport will be addressed during one to one sessions and interactive panel discussions, including:
Gender Equity and Diversity: Equal rights, Equal opportunities

Sports Betting Integrity: Is America Ready?

Youth and Cultural Change: Leading the Way for Sport Integrity

Global Business: Pressing for Sport Integrity 

Media Rights and Anti-piracy: Preserving Sport's Economic Viability and Social Role

Technology and Innovation at the Service of Sport Integrity: The Future, Now!

Anti-corruption in Sport: Time for Action!
VI SIGA SPORT INTEGRITY FORUM
  New York Athletic Club, New York City, USA
 March 24, 2020
 Program Structure
 08:30   REGISTRATION & NETWORKING
09:00   OPENING SESSION 
 09:20   SETTING THE SCENES
09.30   KEYNOTE SPEECH & FIRESIDE CHAT WITH SPORTS INDUSTRY LEADER
 09:50   GLOBAL BUSINESS: PRESSING FOR SPORT INTEGRITY
 10:40   COFFEE / NETWORKING SESSION
 11:00   MEDIA RIGHTS AND ANTI-PIRACY: PRESERVING SPORT'S ECONOMIC VIABILITY AND SOCIAL ROLE
 11.50   SPORTS BETTING INTEGRITY: IS AMERICA READY?
 12.40   OFFICIAL LAUNCH OF SIGA AMERICA
 13:00   LUNCHEON & SPECIAL SESSION ON FEMALE LEADERSHIP IN SPORT
 14:15   KEYNOTE SPEECH & FIRESIDE CHAT WITH SPORTS INDUSTRY LEADER
 14:45   TECHNOLOGY & INNOVATION AT THE SERVICE OF SPORT INTEGRITY
 15:35   COFFEE / NETWORKING SESSION
 16:00   KEYNOTE SPEECH & FIRESIDE CHAT WITH SPORTS INDUSTRY LEADER
 16.30   YOUTH DEVELOPMENT AND CHILD PROTECTION IN SPORT: ENSURING SPORT SAFETY FOR FUTURE GENERATION 
 17:20   CLOSING SESSION
18:00   CONCLUSION 
 ----------
Stay Tuned.
Speaker Announcements Soon!
----------------------------------------------------------------------
FAQ's
Are there any accommodation options at the New York Athletic Club?
Yes, SIGA has negotiated preferential rates at the venue. Please contact events@siga-sport.com for more details.
What is the Dress Code?
Please be advised that the New York Athletic Club has a Dress Code. For details, click here. Non-NYAC members, please ask for details. Jeans and T-shirts are never permitted. Sneakers, shorts, and athletic attire are only permitted in athletic areas.
What is the ruling on Cell Phones?
 The use of cell phones, pagers and other electronic communications devices is not permitted in the City House, other than in designated areas. 
 Is Lunch Provided? 
Yes, lunch will be provided for all attendees, including refreshments during the networking breaks.
Media Attendance at NYAC Events?
 Members booking events at the NYAC must receive approval in advance if media attendance of any kind is expected. This includes audio-visual recording for internal use. Media and A/V without prior approval will not be admitted.
 How can I contact the organiser with any questions?
 Please contact events@siga-sport.com

  What's the refund policy?
Please note that SIGA operates a NO REFUND policy. In case you no longer wish to attend the event, the existing ticket cannot be transferred to another person. Please contact the organizers for any questions.
Save This Event
When & Where

The New York Athletic Club
180 Central Park
New York
NY 10019


Tuesday, March 24, 2020 from 9:00 AM to 6:00 PM (EDT)
Add to my calendar
Organizer
SIGA is the largest independent global coalition in the field of sport integrity, with more than 100 international multi-industry members and supporters. We bring together sport, governments, academia, international organizations, sponsors, business, rights holders, NGOs, and professional services companies, from every region in the world, around a common cause of fostering greater integrity throughout sport.