SIGA Sport Integrity Forum V - New York City

Tuesday, March 26, 2019 from 9:00 AM to 6:00 PM (EDT)
Event Details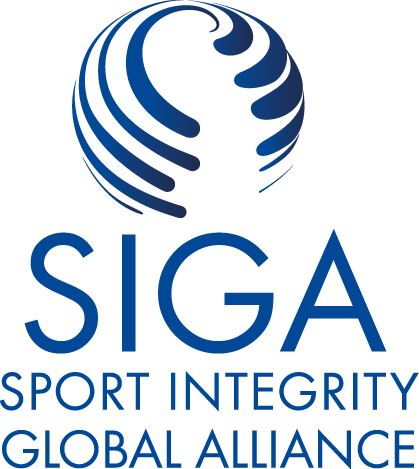 You are cordially invited to the: 
SIGA Sport Integrity Forum V -  New York City
26 March 2019, 09:00 to 18:00 (EST)
New York Athletic Club

 The SIGA Sport Integrity Forum gathers global leaders and opinion makers from the world of sport, government, business and civil society. The aim is to address the most pressing challenges facing the governance and integrity of sport, and, through collective action and an action-orientated approach, instigate the necessary reforms worldwide.  
For more information on SIGA please visit www.siga-sport.com
Confirmed Speakers Include  
Ben Jacobs, Commentator & Presenter, ESPN FC 
Bill Ordower, Executive Vice President & General Counsel, Major League Soccer 
Cameron Myler, Clinical Assistant Professor, New York University Tisch Institute of Global Sport/ Four-time luge Olympian, 7-time US National Champion, 11 World Cup medals, lawyer, arbitrator with the Court of Arbitration for Sport 
Charles H. Baker, Co-Chair, O'Melveny Sports Industry Group 
Daniela Castro, Executive Director, Pacto pelo Esporte 
David Luna, President & CEO, Luna Global Networks / former Chairman of the OECD's Task Force on Countering Illicit Traffic and Senior Director of the United States, State Department
 Design White, CEO, International Mixed Martial Arts Federation
 Don Fehr, President of Ice Hockey League Players Association
 Ellen Lafferty, Head of Anti-Corruption & Bribery, United States, HSBC 
Emanuel Macedo de Medeiros, CEO, SIGAFelipe Sigollo, Executive Secretary, Ministry of State and Citizenship of Brazil 
Fernando Veiga Gomes, President, Sports Law Commission, Union Internationale d'Avocats (UIA), 
Franco Frattini, Chairman of SIGA, Former It FM and VP/Commissioner of EU 
His Royal Highness, Prince Ali Bin Al Hussein of Jordan, Founder, AFDP Global 
Holli Richmond, Executive Director, US President's Council on Sport, Fitness and Nutrition 
Hristo Stoichkov, Former player FC Barcelona & Bulgarian national team, UEFA Best Player in Europe 1994, current sports commentator at Univision 
James Allan, Director, Strategy & Panning, Troika Mission 
James B. Rafferty, President, New York Athletic Club 
Jane Lute, Former Assistant Secretary, Homeland Security / Board Member, ICSS 
JF Cecillon, CEO, AFDP Global 
Jill Gregory, Chief Marketing Officer, NASCAR 
Joe Favorito, Director, Industry Relations, Columbia University Sports Management 
Lord John Stevens, Member of the House of Lords of the United Kingdom and Advisor to HH the Queen / Chairman, QUEST / Former Commissioner of the United Kingdom's Metropolitan Police 
Michael Robichaud, Senior Vice President, Global Sponsorship, Mastercard 
Mohammed Hanzab, Chairman & CEO, International Centre for Sport Security (ICSS) 
Mr. Tak Kosugi, Senior Manager for Global Initiatives, Marketing & Communications, Panasonic 
Norma Bastidas,Ultra-athlete/Women's Rights Activist, Ultrarunwild 
Pablo Quinones, Founder of Quinones Law, PLLC, former Chief of Strategy, Policy and Training, U.S. Department of Justice's Criminal Fraud Section 
Pat Hughes, Co-founder, Fantasy League 
Patricia Ginestiere, Legal Counsel, Leverage Agency 
Paul Tuchmann, Former United States Assistant Attorney for the Eastern District of New York / Partner, Wiggin and Dana 
Pedro Trengrouse, Professor of Law, Gertulio Vargas University, Brazil 
Phaidra Knight, USA Rugby Player of the Decade, World Rugby Hall of Fame and decorated international rugby player, lawyer, entrepreneur, motivational speaker and sports media talent 
Richard Hansen, ADM Regional Manager, USA Hockey
Richard Weber, Former United States IRS Criminal Investigation Chief 
Robert L. Capers, Former United States Attorney for the Eastern District of New York and co-leads Arent Fox's Government Enforcement & White Collar practice 
Rod Buckingham, Director of Security, Canadian Football League 
Shellie Pfohl, Former Executive Director, US Centre for Safe Sport 
Shimon Cohen, Director of Communications, AFDP Global 
Theo van Seggelen, Secretary General, FIFPro 
Viktoria Slavkova, Director of European Programs, Projects and International Cooperation at the Bulgarian Ministry of Youth and Sport
Preliminary Agenda
 08:00 Registration
 09:00 Opening Session
09:30 Keynote Speech
10:15 Panel Session: A United Front for Sport Integrity
11:15 Official Launch of SIGA's Independent Rating & Verifiction System (SIRVS)
12:00 Coffee Break
12:15  Panel Session: The Role of Global Business as a Catalyst for Sport Integrity
13:15 Lunch Networking Break
14:00 Panel Session: Sports Betting Integrity USA
15:00 One-to-One Session
15:45 Coffee Networking Session
16:00 One-to-One Session
 16:30 Panel Session: Youth Development and Child Protection in Sport
 18:00 Closing Session
 18:00 - 20:00 SIGA Official Reception
FAQs 
Are there any accommodation options at the New York Athletic Club?
Yes, SIGA has negotiated preferential rates at the venue. Please contact info@siga-sport.com for more details  
What is the Dress Code?
Please be advised that the New York Athletic Club has a Dress Code. For details, click here. Non-NYAC members, please ask for details. Jeans and T-shirts are never permitted. Sneakers, shorts and athletic attire are only permitted in athletic areas.

 What is the ruling on Cell Phones? 
The use of cell phones, pagers and other electronics communications devices is not permitted in the City House, other than in designated areas. 
 
Media Attendance at NYAC Events?  
Members booking events at the NYAC must receive approval in advance if media attendance of any kind is expected. This includes audio-visual recording for internal use. Media and A/V without prior approval will not be admitted. 
 How can I contact the organiser with any questions?
Please contact info@siga-sport.com 
  What's the refund policy?  
Please note that SIGA operates a NO REFUND policy. In case you no longer wish to attend the event, the existing ticket cannot be transferred to another person. Please contact the organisers for any questions.
When & Where

The New York Athletic Club
180 Central Park
New York
NY 10019


Tuesday, March 26, 2019 from 9:00 AM to 6:00 PM (EDT)
Add to my calendar
Organizer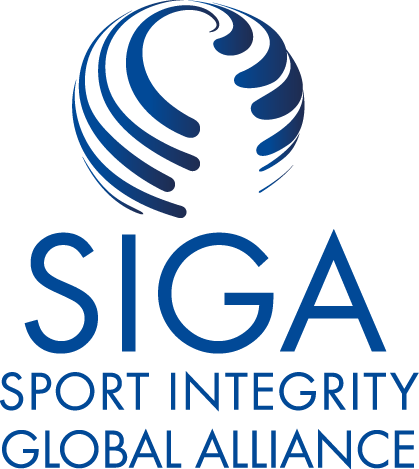 SIGA is a worldwide, independent, neutral coalition, legally incorporated under Swiss law as a non-for-profit association, led by the sports industry and supported by key stakeholders.