Description
Learning is good for your health, and your career. Successful people take learning into their own hands.
The Sierra Sales Summit features a full day of sales and lead generation education from thought-provoking speakers. Sales professionals and business owners can grow their skills and knowledge, and engage with topics such as leadership, reputation management, social media selling, connected communication, content marketing, financing and professional style.
This event is a must-attend for every person who needs sales training to be successful at their job—so, everyone!
Agenda, 8 a.m. 4:30 p.m.
8 a.m. — BONUS: Sales Managers Breakfast with Alice Heiman
Learn how to attract, retain and grow great sales talent
9 a.m. — Opening Keynote: Getting an Edge, the 10 Practices of Personal Leadership With Joelle Jay
Learn how to adopt a mindset of empowerment and ownership over your career
Discover the synergies between your personal goals and the goals of your organization
Integrate and apply leadership practices and principles into day-to-day work
Create an infrastructure and support system for sustained progress over time
Integrate your personal needs, goals, and attributes with your leadership role to exceed expectations, strengthen performance, and make an impact
10:30 a.m. — Morning Breakout Sessions
Noon — Lunch Panel: How to Care About What You Wear When Business Casual Doesn't Work, by Kathleen Audet, owner of Your Authentic Image
Explore ideas to use your wardrobe as a resource for enhanced self-expression
Control the non-verbal messages you send to colleagues, clients and potential clients
Learn to use clothing and accessories to create an image that is powerful, positive and professional
1:30 a.m. — Afternoon Breakout Sessions
3 p.m. — Closing Keynote: What Do You Stand for? With Tracy Benelli, Founder of The Relevant You
Get clear on what you stand for and learn how to apply this insight to your business
Understand your true value, and articulate it in a way that inspires others to help you achieve your goals
Morning and Afternoon Breakout Sessions:
Position Yourself As An Expert With Content And Get More Leads, Annie Flanzraich, award-winning writer, editor, and owner of Flanz Writes
Learn how to develop a content strategy that works for your business
Identify your audience, establish topics and create a workflow that actually works
Develop a process to create content that establishes thought leadership and generates leads.
Discover the Secrets to Connected Communication, by Shari Pheasant, award-winning business specialist and founder and CEO of Horse Power Strategies
Learn how to connect by understanding your "naked," the communication styles of others and how to identify them quickly, and effectively.
See higher sales rates, more effective leadership and clearer communication, influencing stronger collaboration at all levels.
LinkedIn for Busy Professionals, by Jennifer Darling, Professional Speaker, Trainer and Consultant
Learn how to upgrade your profile to get found on LinkedIn
Explore how to create value to build influence with your ideal customers
Find ways to identify people to connect with
Establish Business Credit And Get Leverage To Make More Sales, by Julie Macc, a Credit Expert
This session is for business owners.

Increase the worth of your business by having business credit
Obtain better rates by a good business credit score
Why business owners need business credit to protect their personal assets
How to obtain business credit with no personal guarantee
The secret 21 item list a lender is looking for to lend
Attendee benefits:
A full day of learning
Breakfast and lunch
Networking and sales training
Workbook of resources to take home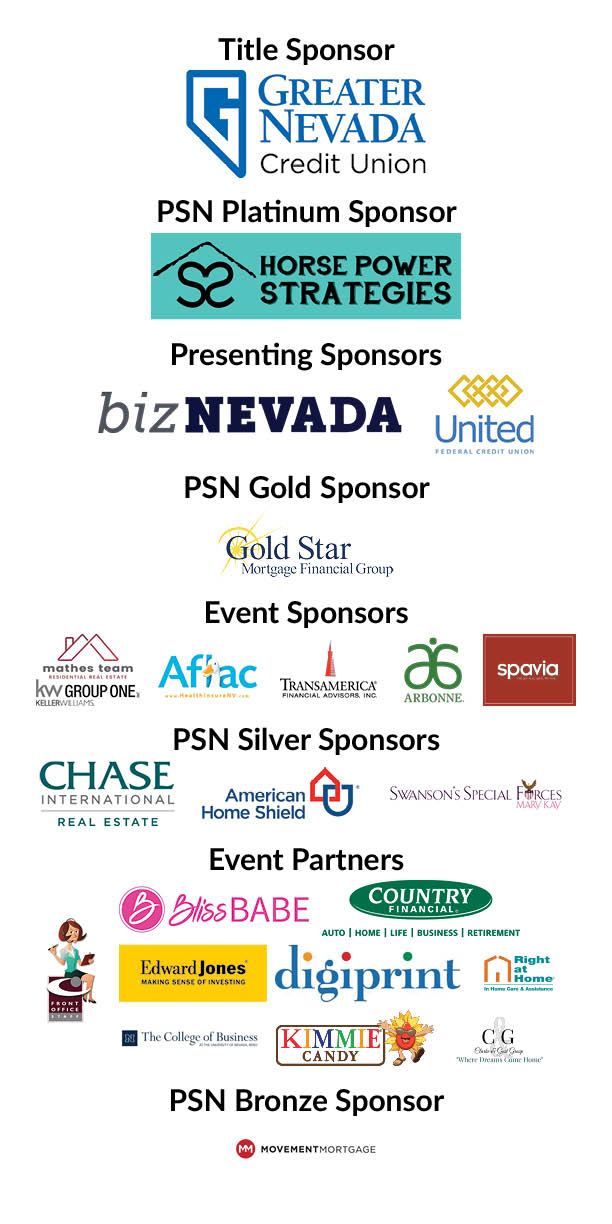 For more information, please call your PSN contact or Annie Flanzraich, 775-230-6839, or email annie@flanzwrites.com.