Sierra Nevada Spotlight: Wild and Scenic Film Festival
About this event
Sierra Nevada Spotlight Film Series features film partners whose stories pull you to the edge of your seat and launch you into the wild.
Now more than ever, we are eager to share these inspiring stories of pushing boundaries, outdoor adventure, and meaningful advocacy. We're bringing the films and stories right to your homes and the comfort of your couch, hammock, or front porch.
Join us for a virtual Wild and Scenic Film Festival. This live stream showing will feature a series of short films and a Q+A with two featured filmmakers: Chris Gallaway- Positive Forward Motion and Tom Bartels- The Sacramento at Current Speed.
Virtual Lobby Opens: 7:00 pm ET/4:00 pm PT
Live Stream begins: 7:30 pm ET/4:30 pm PT
Live Stream ends: 10:00 pm ET/7:00 pm PT
Please note, after registering for your ticket on Eventbrite, you will receive an email with the link to the live stream 1-2 days prior to the showing.
About Wild and Scenic:
The Wild & Scenic Film Festival was started in 2003 by the South Yuba River Citizens League (SYRCL, pronounced 'circle'), a watershed advocacy group based in the Sierra foothills of Northern California. The organization was formed in 1983 when a small group of concerned citizens banded together to fight against several proposed dams.
The festival's namesake is in celebration of achieving Wild & Scenic status on 39 miles of the South Yuba River in 1999. The festival celebrates its annual event in Nevada City, CA each winter featuring over 150 award winning films and welcoming filmmakers, celebrities, and activists who bring a human face to the environmental movement. SYRCL's Wild & Scenic Film Festival is a call to action! The films illustrate not only the challenges facing our planet but the work communities are doing to protect the environment and the places we love. The stories give us a sense of place and what it means to be responsible stewards of the earth.
You can help support Wild and Scenic Film Festival and SYRCL's mission by making a donation here.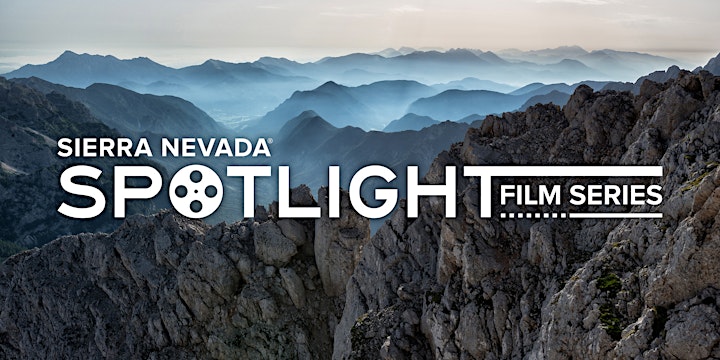 FAQ:
Is this event all ages? The films are generally family friendly and some may feature mild language.
Does this event have a registration fee? No, this event is free to attend. Donations to support Wild and Scenic Film Festival and SYRCL are accepted here.
Where can I find Sierra Nevada beer? You can use the beer locator to find Sierra Nevada closest to you or check Drizly to see if delivery is available in your area.
Where/how do I view the films? After you register for the showing through this page, you will receive an email 1-2 days prior to the live showing with a link to the live stream.
Do I have to watch this live? The live stream will stay available on demand for 5 days after it's initial stream time.
Organizer of Sierra Nevada Virtual Spotlight: Wild and Scenic Film Fest