Description
Brought to you by DNA!
Doors 7:00 PM
Food Service 7:00 - 9:00 PM
Comedy 8:00 PM
--------------------------------------------
Headliner: Kellen Erskine
Kellen Erskine recently made his late-night debut on ABC's Jimmy Kimmel Live! and also had the set of the year on Conan! Erskine was featured on season 7 of NBC's America's Got Talent. You can also watch him on the Amazon Original Series Inside Jokes. This year he was selected to perform at the Just For Laughs Comedy Festival in Montreal--comedy's most prestigious event. Kellen was named one of TBS's 2017 Top Ten Comics to Watch, and he performed at the TBS New York Comedy Festival. He's appeared on nationally syndicated radio, including the Bob and Tom Show and Todd N Tyler. Kellen has been a finalist of both the San Francisco International Comedy Competition and the Great American Comedy Festival; he has also performed at the Bridgetown, Big Sky, and Boston Comedy Festivals.
Also featuring Amy Miller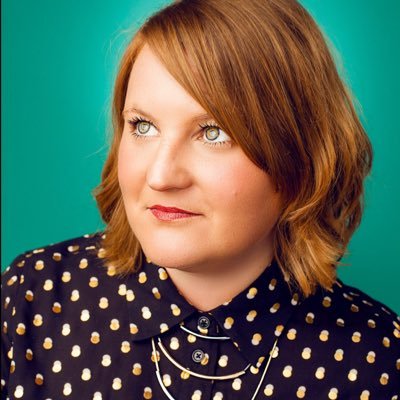 Amy Miller is a fast-rising talent on the West Coast and national scene. Originally from Oakland, California Amy found her comedy chops in the Bay Area and is still a regular at the SF Punch Line and Cobb's Comedy Club. After a move to Portland, Amy quickly rose to the top of the Pacific Northwest comedy scene, winning Portland's Funniest Comedian in Helium Comedy Club's contest, as well as being voted Portland's Funniest 2013 and 2015 in the Willamette Week. Amy was a breakout favorite in Season 9 of Last Comic Standing. Roseanne Barr called her "a star" and a "contender for next alpha female comedian." Keenen Ivory Wayans said she had one of the fiercest jokes he had ever heard. Amy is currently in LA and works comedy clubs and festivals around the country, working with headliners from Norm Macdonald to Arsenio Hall to singer Ryan Adams. Amy's debut album Solid Gold is available on Kill Rock Stars, and was named one of the top 10 comedy albums of 2016 by the Interrobang. - Last Comic Standing Semi-Finalist, Season 9 - Viceland's Flophouse - Winner, Portland's Funniest Person, Helium Comedy Club - San Francisco Sketchfest - Bridgetown Comedy Festival - Riot LA Festival - Doug Loves Movies - NPR's Marketplace - The Bennington Show - Put Your Hands Together with Cameron Esposito and Rhea Butcher
Also with:
Phil from Chico
Emma Haney
Feel Woods
Anthony Krayenhagen