Sierra Nevada Presents! Chadwick Stokes & the Pintos w/ Daniel Rodriguez
About this Event
Big Room Doors 7:00 PM
Food Service 7:00 - 9:00 PM
Daniel Rodriguez 8:00 PM
Chadwick Stokes & The Pintos 9:15 PM
We teamed up with Calling All Crows' Here For The Music campaign to prevent sexual violence at shows and festivals through education and training. $1 from each ticket sale will go to this campaign.
Chadwick Stokes (of Dispatch and State Radio) is an accomplished musician and songwriter who grew up on a small farm outside of Boston. A songwriter since early adolescence, his many projects have woven together music, art, history and activism. From Dispatch, which he started in his early 20s; to his politically driven band, State Radio; to his nascent solo project, Chadwick Stokes and the Pintos, Chad has committed himself to using music as a vehicle for social and political change. Along with his wife, Sybil, he founded Calling All Crows, a non-profit organization dedicated to engaging music fans around women's issues both at home and abroad. They've worked to bring awareness to the worldwide refugee crisis, to the proliferation of violence against women and to the persistence of sexual violence within the music industry. Through his many years of working independently within what can be a difficult industry, Chadwick has been continually motivated by his love of music and the people he makes it with.
Colorado singer-songwriter, Daniel Rodriguez, turns to his acoustic guitar for memorable, melodic hooks to accompany his poetic and contemplative folk songs. Boulder Weekly refers to Rodriguez's voice as "a timeless voice, deep and hearty, weathered but comforting."
With over a decade under his belt as one of the founding members and lead songwriters of the transcendental folk band, Elephant Revival, Rodriguez is well-versed in the Americana tour circuit. Before going on hiatus, after their third headlining Red Rocks show in May 2018, Elephant Revival had released six albums and performed countless shows and festivals across the nation as well as overseas.
Needing to fill the musical void that might have become following Elephant Revival's hiatus announcement, Rodriguez immediately headed out on tour as a solo artist. He's been chosen as main support for bands and shared stages with such acts as Jim James, Gregory Alan Isakov, Mandolin Orange, Josh Ritter, Fruition and John Craigie in addition to being added to numerous festivals like Northwest String Summit, Lyons Folk Fest, Jam Cruise and WinterWonderGrass.
Daniel Rodriguez released his debut collection of songs as an EP titled Your Heart The Stars The Milky Way on February 15, 2019.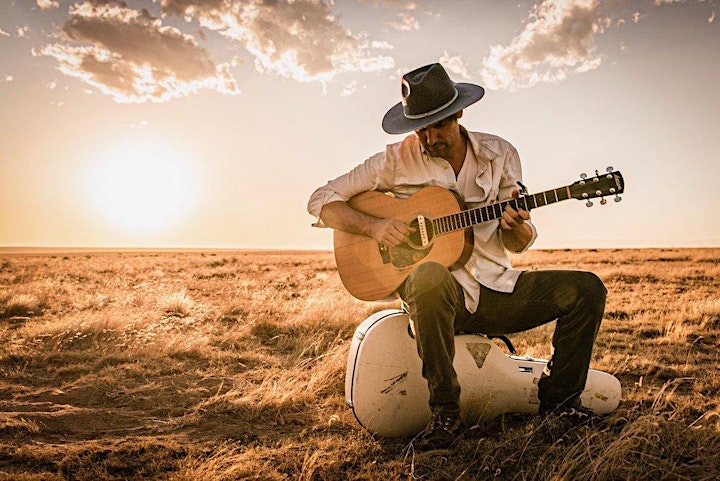 Performers
Date and Time
Location
Refund Policy