Description
Must be 21+ to attend this event
Happy Birthday Torpedo!
10 years ago, what began as a crazy idea scribbled in a pub eventually became our year-round hop bomb, Torpedo Extra IPA. Created with a revolutionary dry-hopping device called the "Hop Torpedo," this beer brought us the next level of hop aroma without adding additional bitterness to our beer.
For Torpedo's 10th Birthday, we are bringing you a party just for the Torpedo drinker. This celebration will be stuffed with a live demonstration with our Hop Torpedos, a Q&A panel with Sierra Nevada's all-star brewing team, a one-night only Torpedo Tap Takeover (full menu listed below), a Torpedo-infused small plate food menu, and local indie rock band Viking Skate Country. Oh, and a birthday cake, too!
Doors: 7:00 PM | Sierra Nevada's Brewers Panel: 7:30 PM | Music 8:15 PM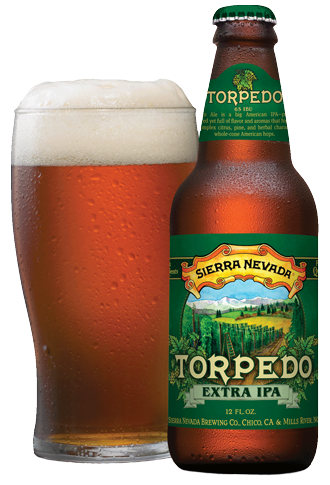 Torpedo Tap Takeover!
Torpedo Extra IPA
10th Anniversary Barrel Aged Torpedo
Hop Bullet Double IPA
And a special, to be announced, one-time nano brew.... coming soon!