Sierra Nevada Presents! ALO w/ Ben Morrison (of the Brothers Comatose)
About this event
Big Room Doors 7:00 PM
Food Service 7:00-9:00 PM
Ben Morrison (of the Brothers Comatose) 8:00 PM
ALO 9:15 PM
California's ALO will be releasing their second EP of a series, Creatures, Vol. 2: Weave, on January 10th, 2020. The first EP, Creatures, Vol. 1: Spark, was released earlier this Summer on Brushfire Records. As a sneak preview, the first track from Weave, "Baby Blind Spot", is available on all digital services today. Fans can buy or stream the new track here: https://ffm.to/alobbs and below is a YouTube embed link.
Weave features four new tracks by founding members Zach Gill (keys, vocals), Dan "Lebo" Lebowitz (guitars, vocals) and Steve Adams (bass, vocals), as well as the band's newest member, Ezra Lipp on drums.
As with the first EP, the new release was engineered and mixed by long-time ALO collaborators Dave Simon-Baker and Mike Cresswell, with additional recording done by the band at home studios. The ongoing series tracks the development of the new lineup with Lipp, while still maintaining that familiar ALO sound. Old school listeners have been raving about the band's live sets at recent festivals (High Sierra Music Festival, Camp Deep End), and Weave has bottled that energy well. The band can't wait for fans to hear the new songs. Gill explains, "There are a whole lot of blind spots in our collective sphere of human awareness. Sometimes we crash right into them. Sometimes it's tragic, sometimes it's comedic… hopefully it's at least educational."
ALO is also excited to announce their 14th annual Tour D'Amour. The first leg will include headlining shows in California, as well as 2 co-headlining nights with Twiddle in the Pacific Northwest. These dates have been added to a tour schedule that includes a previously announced co-headlining show with Leftover Salmon at the Warfield in San Francisco on March 7th, as well as 2 sets at Winter Wondergrass in Steamboat Springs, CO. Ben Morrison of The Brothers Comatose will support on the newly announced headline dates.
For a full list of shows and details go to: www.alomusic.com
Creatures, Vol.2: Weave track list:
1. Baby Blind Spot (Zach Gill)
2. Ridin' (Dan Lebowitz)
3. The Party (I'm Sorry I Missed) (Steve Adams)
4. Fisheye Lens (Zach Gill)
Ben Morrison (of the Brothers Comatose)
Northern California native Ben Morrison has been compared to a young Kris Kristofferson, a male counterpoint to Amy Winehouse, and Chunky Spicy Peanut Butter. He has spent the last ten years touring the world with The Brothers Comatose, San Francisco's beloved folk/bluegrass band formed by Ben and his brother Alex Morrison.
His band The Brothers Comatose have performed at such venerated festivals as High Sierra, Merlefest, Mountain Stage, Winnipeg Folk Fest (Canada), Port Fairy Folk Fest (Australia), Outside Lands & Hardly Strictly Bluegrass, and has traveled through China with the State Department's American Music Abroad program.
Currently, Morrison is touring as a solo artist while working on his debut LP. He is employing musical friends of all sorts to create a full band representation of his songs. Morrison will continue to work with his bandmates in The Brothers Comatose as he simultaneously carves a path all his own.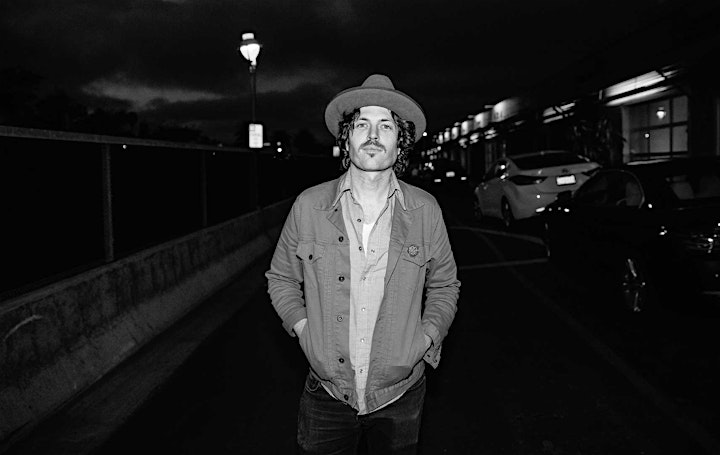 Performers
Date and time
Location
Refund policy