Sierra Nevada Heritage Series: Frank Solivan & Dirty Kitchen w/ Rob Ickes a...
Description
Available in Gift Shop or Online
Big Room Doors 6:00 | Dinner & Dessert 6-7:30
Rob Ickes & Trey Hensley 7:00 | Dirty Kitchen 8:00
-------------------------------------------------------------
With chops so hot, Frank Solivan & Dirty Kitchen were named IBMA's 2016 Instrumental Group of the Year for the second time, with a third nomination in 2017. Their critically acclaimed album Cold Spell earned a 2015 GRAMMY nomination for Best Bluegrass Album of the Year, yet the accolades don't end there.
Solivan, with banjoist Mike Munford, 2013 IBMA Banjo Player of the Year, award-winning guitarist Chris Luquette and bassist Jeremy Middleton, simmer a progressive bluegrass stew of infinite instrumental, vocal and songwriting skills soon to be featured once again on their new album If You Can't Stand the Heat, slated to drop January 25th, 2019.
Since leaving the cold climes of Alaska for the bluegrass hotbed of Washington, D.C., Frank Solivan has built a reputation as a monster mandolinist — and become a major festival attraction with his band, Dirty Kitchen. Their respect and deep understanding of the tradition collides, live on stage, with jazz virtuosity creating an unforgettable, compelling performance.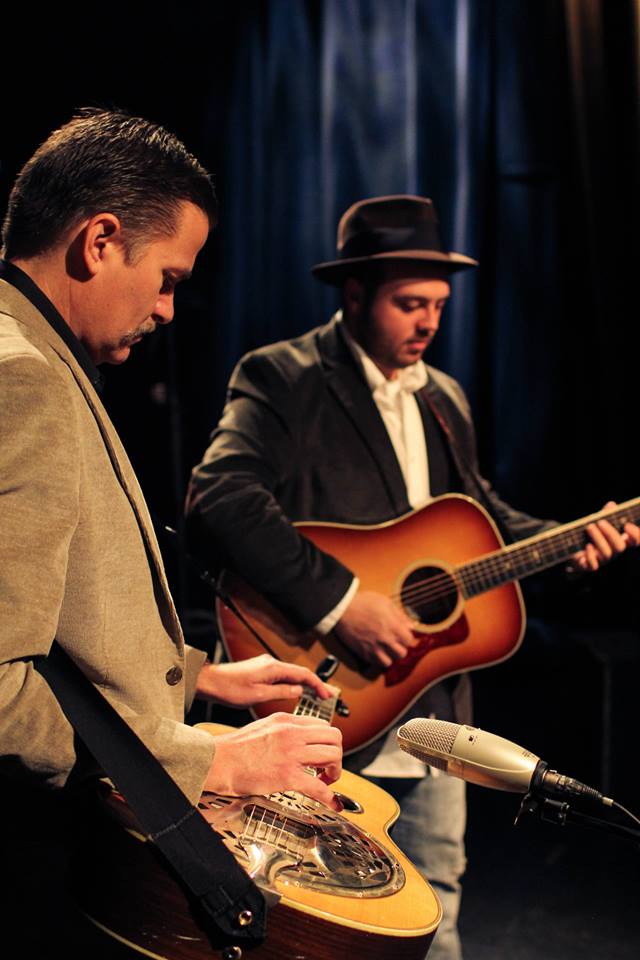 This unique collaborative effort between two uniquely gifted musicians is bound to be a revelation to traditional music fans on several counts. Rob Ickes is a longtime, well-established instrumental giant, and Trey Hensley is newly arrived in Music City, bursting with talent both as a vocalist and guitarist.
Watch Rob Ickes & Trey Hensley
Frank Solivan & Dirty Kitchen Menu (Sold Separately):
-Fresh Brewery Baked Bread
-Italian Salad
-Ricotta Salata Risotto
-Winter Ratatouille
-Chicken Cacciatore
Dessert (Sold Separately):
-Cheesecake
Performers
Date and Time
Location
Refund Policy