Description
Join the Florida Trail Association (FTA) for a day of trail maintenance on the Florida Trail, Florida's very own 1,400-mile national scenic hiking trail! As a celebration of National Public Lands Day, we will be partnering with members of the Turtle Coast Group of the Sierra Club to complete trail work in Tosohatchee WMA, located in Christmas, FL.

Shaped by alternating cycles of fire and flood, the Tosohatchee Wildlife Management Area is a mosaic of freshwater marshes, swamps, pine flatwoods and hardwood hammocks. The forested uplands support white-tailed deer, bobcat, fox squirrel, bald eagle, gray fox, turkey, hawks, owls, and many species of songbirds. The WMA also contains a variety of rare and endangered species of flora, including orchids and hand ferns.
The work we'll be doing will be cutting back vegetative growth on the trail using hand tools on approximately 2 miles of trail. No previous trail maintenance experience is required. Tools, protective equipment, training, extra beverages and snacks will be provided by the FTA.
Please come prepared with a daypack, at least 2 liters of water, lunch, bug repellent, sunscreen, protective sunwear, long pants and sturdy, closed-toed shoes.
The group will be meeting at 9:00am at the Taylor Creek Road entrance of Tosohatchee WMA (3365 Taylor Creek Rd Christmas, FL 32709) See the yellow hilighted entrance on the map below. From the meeting location, we will carpool and shuttle to the trail a short distance away.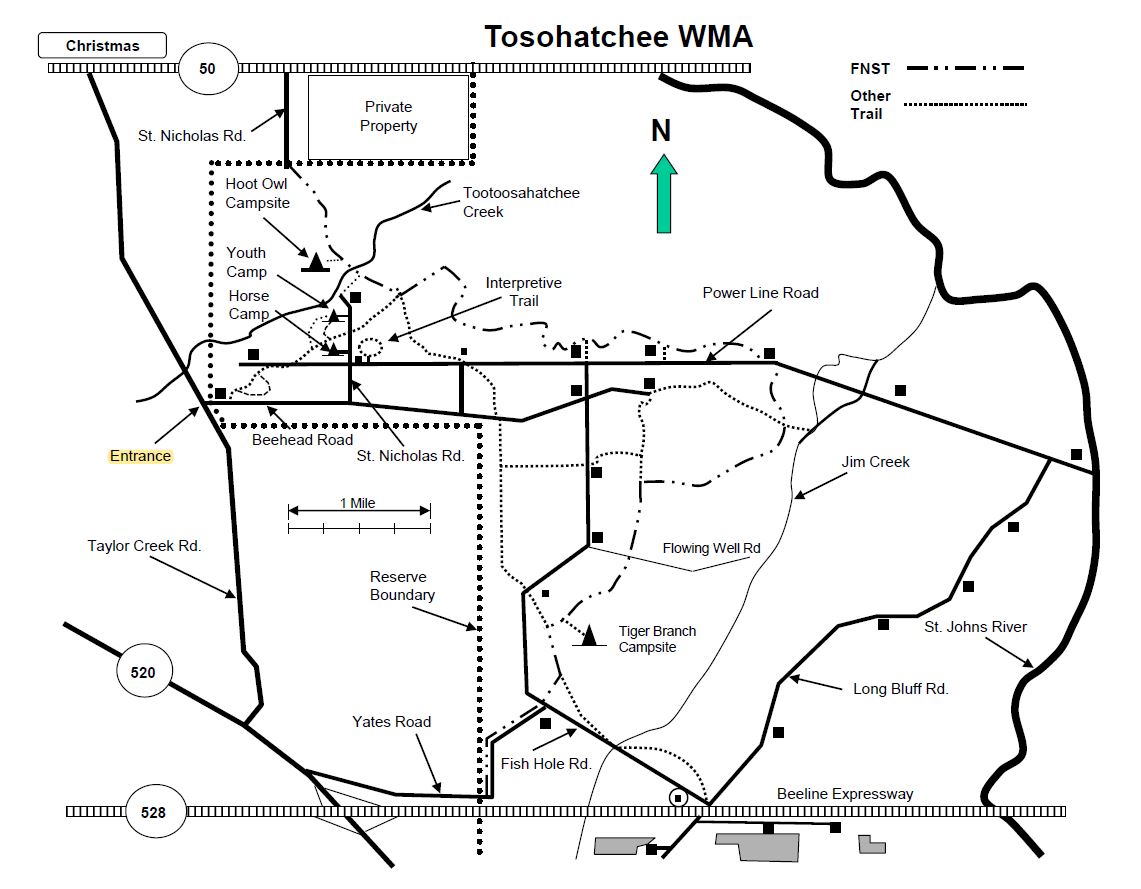 Please join us for a day of giving back to our unique statewide hiking trail!