Description
On August 3rd and 4th, Team Siena will join more than 6,000 cyclists in the 38th Pan-Massachusetts Challenge, a bike-a-thon that raises money for cancer research at the Dana-Farber Cancer Institute. This spectacular event raised $56 million last year by donating 100% of all rider raised funds to DFCI. The PMC holds the promise of helping eradicate this disease which affects millions each year.
But first, Siena's putting the FUN in Fundraising with an awesome event at Alibi Bar & Lounge, located in Boston's Liberty Hotel. Please join us for an evening of socializing in support of Team Siena's PMC Ride. There'll be food, cocktails, games and a silent raffle with a chance to win great prizes from some of the Hub's best hotspots and attractions. We hope you can make it. Thanks for your support!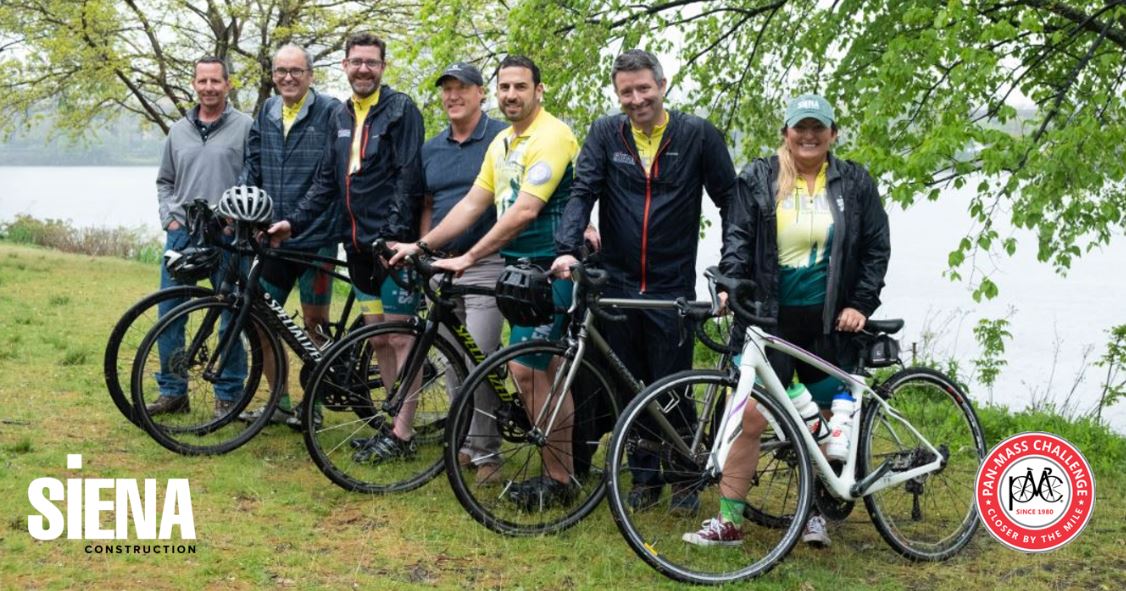 EVENT FAQs
How much are tickets?
Our suggested donation for entry is $25, which goes directly to our team's PMC fundraising goals. You can pay your suggested donation at the door. Cash bar.
Do I need to RSVP?
Not required, but if you know you'll make it, please RSVP. It will help us get a better idea of how many delicious appetizers to order!
Can I invite a friend, or five friends?
Sure! The more the merrier. Please bring anyone you think is interested in supporting the PMC in an effort to eradicate cancer. Please consider sharing this link with others as well!
Bummer, I can't make it to the event. How else can I support Team Siena?
We'll miss you! You can always visit Team Siena's PMC fundraising page to make a tax-deductible donation: http://profile.pmc.org/TS0320.
I have another question you haven't thought of.
Okay, smartypants. Email our veteran fourth-year rider Carli Cabana at ccabana@sienaconstruction.com with any questions about our fundraiser, PMC volunteer opportunities, silent auction donations, or for tips on how to ride a 180-mile race and then go to work the next day.
Who are you riding for?
This year marks the third year of Team Siena's involvement with the Pan Mass Challenge. In 2019 we're riding with extra heavy hearts, and stronger legs. Team Siena will ride in honor of two close family members who sadly passed on from cancer this year – Sue Cardinal and Theresa Kerfien. Sue Cardinal, wife of Siena's Art Cardinal, passed away from cancer in October 2018. Sue was an inspiring and resilient woman, a loving partner and mother of their two sons, Jack and Frankie.
Theresa Kerfien, wife of Siena's Darren Kerfien, was diagnosed with cancer in 2018 and passed away in June of last year. Her main passion was her devotion to her family, friends, and community. She will be remembered as a loving wife, mother, grandmother, and friend.
It is a profound honor to be riding in loving memory of Sue and Theresa, with solidarity and support of their families and our coworkers. Our team of eleven cyclists consists of seven Siena employees, as well as four construction industry partners and friends.