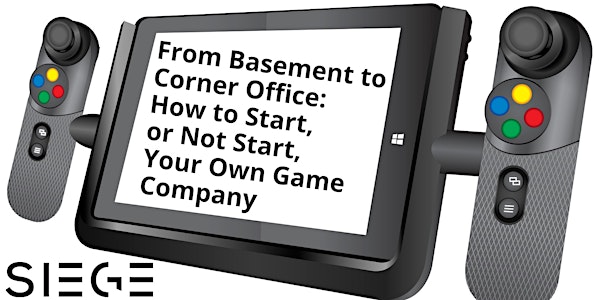 SIEGE: From Basement to Corner Office: How to Start Your Own Game Company
Event Information
Location
Atlanta Marriott Northwest at Galleria
200 Interstate North Parkway
Atlanta, GA 30339
Description
Come join the Brothers Baker from Oxide Engineering in an interactive workshop on the do's don'ts, maybes, wish-I-had's, and what-now's of starting up and running your own game business.
Topics covered will include how to find and approach investors for seed funds, writing a business plan, how to hire, how to manage (and whether you or someone you hire should manage), and most importantly, when you're actually ready (if at all) to leave your current job and make the jump to starting your own gig. Bring your company ideas, draft business plans, hiring issues, and any and all questions business-related.
---
Presenters:
Andrew Baker: has over ten years of experience running engineering operations and release management, and was part of the Sourcefire leadership team that helped grow the company from 5 people in 2002 to over 600, prior to acquisition by Cisco in 2013. He also has over 20 years of experience as a Linux and networking developer, and an additional 13 years experience in leadership and management roles. Andrew holds an MBA from the R.H. Smith School of Business.
Dan Baker: has over a decade of experience in the game industry. He started his career at Microsoft, where he helped design the D3D9 standard while working as a key member of the original High Level Shading Language Team. Dan led the technical development of HLSL for D3D10, which is now an industry standard. While at Firaxis, Dan developed technology to bring Civilization V to market with the world's first threaded D3D11 engine. Dan is an active member of the GAB (Graphics Advisory Board), has multiple industry-known publications, and has spoken and lectured at conferences such as SIGGRAPH, AFDS, GDC, and I3D.

Date and time
Location
Atlanta Marriott Northwest at Galleria
200 Interstate North Parkway
Atlanta, GA 30339