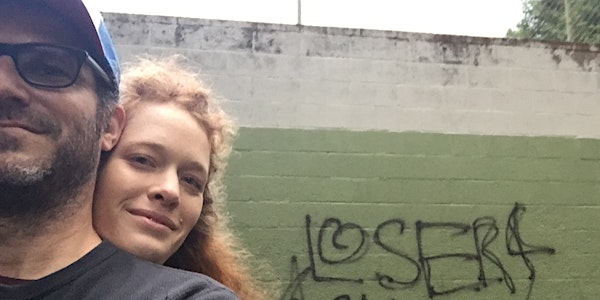 Sidney Lindner & The Silver Wilderness Collective Album Release Show
Songwriter Sidney Lindner returns to his former stomping grounds to share his new album, a soft-focus synthesis of indie Americana and folk.
When and where
Location
The Press Room - Upstairs 77 Daniel Street Portsmouth, NH 03801
About this event
Doors at 8pm | Show at 9pm | 21+
About Sidney Lindner & The Silver Wilderness Collective
Veteran songwriter Sidney Lindner cut his musical teeth in New Hampshire, playing in beloved local outfits Torrez, and The Hotel Alexis. Based on the West Coast for the past decade, Lindner returns to the Seacoast with a new band and an album of new material to share.
Expansive, languid and ethereal, Summer Ghosts / Nightfalls, his latest album of solo material, is as warm and resonant as the old New Hampshire church in which it was recorded. Lindner's slow-motion pop songwriting is elevated by the deft hand with which ornament is applied. Searching strings swell, brass buzzes like a summer meadow, and organ wraps Lindner's dusty vocals in sonic smoky velvet. No note out of place, the record's soft-focus synthesis of indie Americana and folk will slow the world around you, offering a welcome respite from the onslaught of contemporary reality.
Joining him on the album, and likely on stage, are familiar names in the local scene, including Guy Capacelatro III, Chris Decato, Gregg Porter, and Jim Rioux, as well as farther-flung players Clara Kebabian, Michael Yorgensen, and Karen Elizabeth.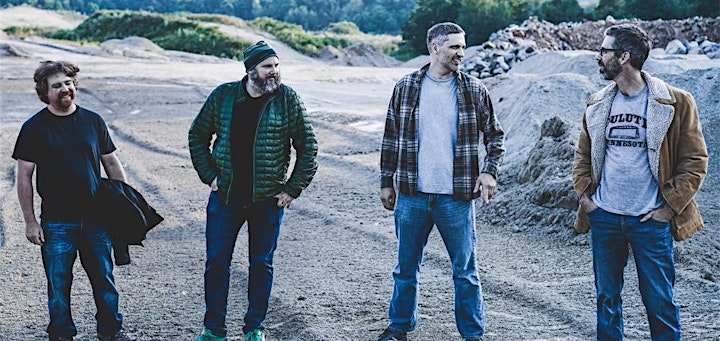 About Eastern Sleds
In 2016, the Eastern Sleds formed as a trio, defining their sound as northern oceanic mountain music. When they added the drumming/vocal harmony skills of Eric Ott, the songs of lead singer/guitarist Justin Carloni rose to a different level. With James Sophinos (bass/vocals) and Chris Reeves (multi-Instrumentalist/singer), the now four-piece Eastern Sleds began honing their craft through shows and recording in the seacoast of Maine and New Hampshire.
Wayne Atherton of Cafe Review wrote of Carloni's music:
The songs… arrive upon a wave of epic melancholy, much like the music of The Cure but with an entirely different soundscape. Carloni is an unrequited dreamer, standing well apart from that sickly culture whose only rallying cry seems to be, "Celebritize me!" His lyrics are deeply personal yet the sense of shared longing felt by the listener becomes instantly realized as universal.
The Eastern Sleds camped out in Ott's one-car garage studio every Sunday for over a year recording their debut album there's no place left to go. Through Ott's engineering vision, the album sonically layers clarinet, farfisa organs, bass, fiddle, guitars, vocal harmonies, banjo, mandolin, and percussion orchestration to create a soundscape of poignant yet rhythmically moving world-weary songs. "Sad and Lonely," the album's final track, and unreleased song "Outlook" will be included in the upcoming William Fichtner movie Cold Brook.