| | |
| --- | --- |
| Sideline Photo Shoot - February 18, 2018 | |
Event Details

Ready... Set... Smile!
Make the BEST first impression by having a quality headshot and full body picture taken by CELEBRITY & Official Pro Cheerleader P

hotographer 

Drew Xeron!
---

ABOUT SIDELINE PHOTO SHOOT
This photo shoot will help you present your best YOU for... the upcoming auditions or for any event, resume, or marketing material.  

Your 1.5 Hour Sideline Photo Shoot Session includes:
Makeup Application - by a Former NFL Cheerleader
Posing and Outfit Consultation (**Unlimited Outfit Changes)
Photo Session with Drew Xeron (30 minutes) - Celebrity & Pro Cheer Photographer
2 re-touched photos of your choice, with the option to purchasse more
3 options of photo shoot backdrops:  Black, White or Studio

You can use your 30 minutes with the photographer in any way you desire. You can change your attire, look, and poses as many times as you want within your time slot.  A Sideline Prep Coach will be with you during your entire photo shoot to guide you along the way.
Attire Options include:  Swimsuit, audition attire, professional attire, high fashion attire, etc.  

A few days after your photo shoot, you will receive a link to view your ALL of your pictures.  You will be able to select your best 2 pictures for re-touching and the option to purchase additional pictures and/or a Collage to turn in with your application.  Then you will receive electronic files of the re-touched pictures in time to submit with your application for auditions. 
---
COLLAGE EXAMPLE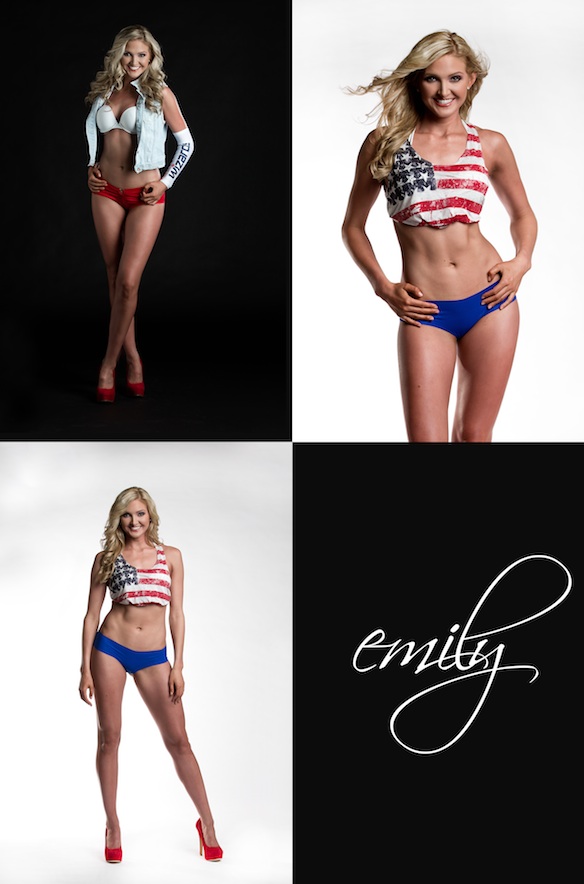 ---
LOGISTICS

LOCATION:
Studio 52
1508 Okie Street NW
Washington, DC

TIME:  TBD
Session times will be assigned on a first come, first serve basis, based on preference.  
Your assigned time will be provided prior to the date of the photo shoot.  You will be assigned a 1.5 hour time slot.
Please block off the entire day until you receive confirmation on your time slot.
---
TESTIMONIALS
"This was by far one of the best photo shoot I've ever been on! It was very convenient to have one stop shop for make-up, wardrobe (apparel was available for rent), and the pictures! Drew and his staff were excellent and went above and beyond to make sure you looked your best and felt comfortable. It definitely showed because the final product (the pictures) was stunning! I cannot thank Sideline Prep enough for providing opportunities like these."
----
"The Ladies at Sideline Prep are amazing at what they do. Definitely helped me build my confidence level to a point where I was completely comfortable walking into a Pro Cheer audition. Highly recommend for anyone, newbie or experienced in the Pro Cheer scene!"
----
"Having amazing photos from Drew helped me approach the audition process with even more confidence. Thanks so much again to GeNienne, Drew,... and the whole crew!"
---
SURVEY RESULTS
Based on survey results from the 2013 to 2016 Photo Shoots for Baltimore Ravens Cheerleaders, Wizard Girls & Redskins Cheerleaders & Ambassadors Auditions...
We received 100% Satisfaction in:
The Overall Sideline Photo Shoot Session/Experience
Makeup Application & Look
Re-Touched Images Received
AND... 100% of the attendees would recommend Sideline Photo Shoot to a Friend!!
---
ABOUT DREW XERON - PHOTOGRAPHER


Drew Xeron is a Washington, DC and New York City based celebrity photographer hailing from Athens, Greece.  His work has been featured in Vogue Italia, Origin magazine, Yoga Journal and many other international publications.  
He has had the opportunity to shoot celebrities such as Alicia Keys, Common, Robin Thicke, Vivica A. Fox, Joe Mantegna, and Miguel (pictured to the left), just to name a few.  
Drew also has experience in the professional cheer & dance industries as well.  Not only is he the official sponsor of Sideline Prep, but he also has taken team pictuers for the Washington Redskins Cheerleaders and 

the Washington Redskins Cheerleaders Ambassadors.  In addition, he was the photographer for the Washington Wizard Girls' Calendar.



Drew strives to create beautiful, inspiring, thought-provoking images that capture his clients in a unique, real and intrinsic way.  Drew is comfortable and relaxed in both the studio and on location, possessing the uncanny ability to put his clients at ease during the photoshoot experience.  Though best known as a high-fashion, fitness and entertainment still photographer, he also has experience in film making, music videos and television ads.
---
QUESTIONS?
We look forward to helping you capture your best you!!

For more information and or questions email us info@sidelineprep.com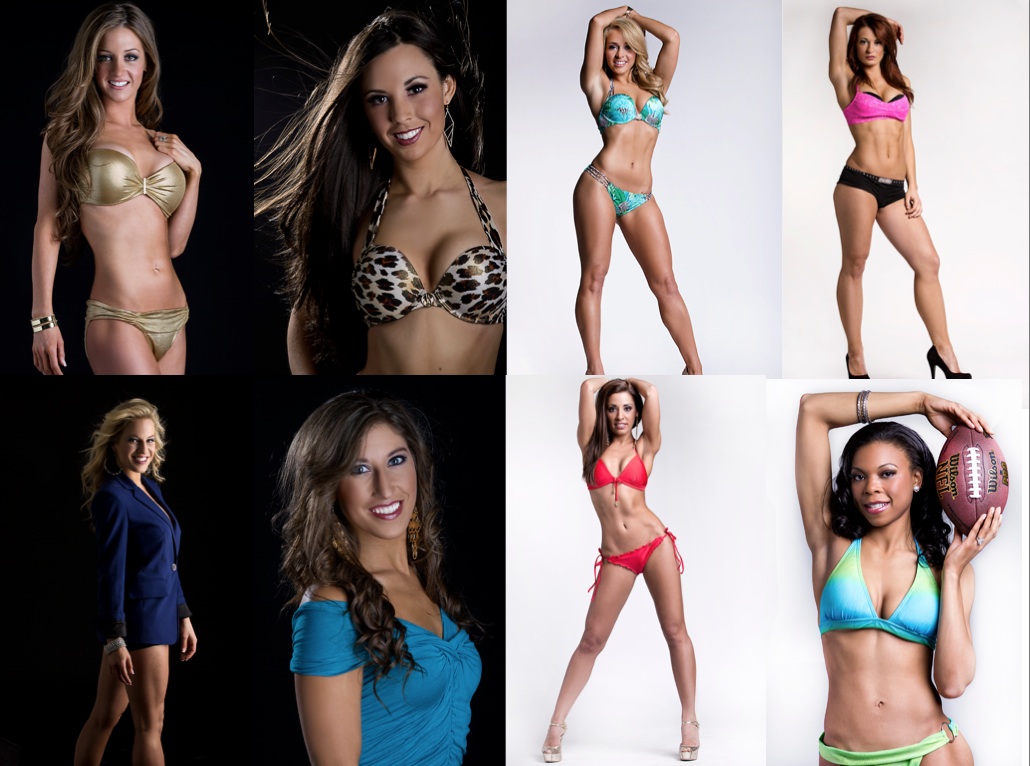 Where

Studio 52
1508 Okie Street NW
Washington, DC 20002


Organizer
Sideline Prep is a PRO dance/cheer consulting company that helps young woman reach their dreams of becoming a professional or semi-professional cheerleader/dancer for the NFL, NBA, NHL, MISL, and other sports leagues.
We provide coaching and mentoring in ALL areas of the audition process to help "Our Lovelies" get "sideline ready" for prep classes and auditions. We assist with preparation in all areas:  dancing/technique, makeup application, outfit selection, nutrition, fitness, interview skills, modeling, confidence building… and more!
All of our Sideline Prep Coaches are current and former professional cheerleaders for the NFL, NBA, NHL, and various semi-professional teams.  They have all been through the preparation and audition process… and want to pass their lessons learned to you!
Bottom line… Our Mission is to give aspiring professional cheerleaders the knowledge, style, and glamour to walk into professional cheerleading prep classes and auditions with confidence!!