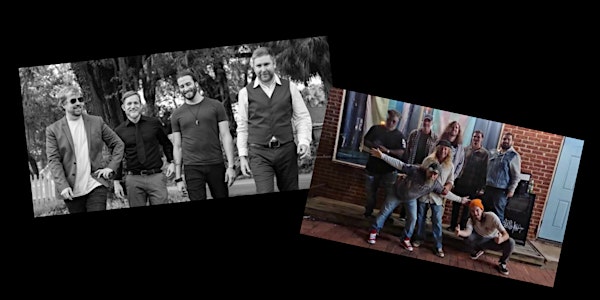 Side Hustle and The Donner Deads
Performers
Side Hustle, The Donner Deads
Location
The Evening Muse
3227 N. Davidson Street
Charlotte, NC 28205
Side Hustle and The Donner Deads
About this event
An Indie-Funk Rock group formed and based in Jacksonville, FL, announced the release of their much anticipated second EP LIBERATION, to be released on July 30, 2021. Two singles are out as of July 2, DESTITUTE and BOUNCE, available via links on the band's music page.
SIDE HUSTLE is continuing the momentum of their debut EP: COMMON GROUND (available on all platforms). A regular at the ORANGE BLOSSOM JAMBOREE and appearing in 2020 SIDE HUSTLE was a smash hit at Asheville Music Hall with Andrew Scotchie and the River Rats. Video Here. The band was featured on the cover and the middle double-spread of the August 2019 Narrow Music and Arts Magazine.
The four-piece band brings together various backgrounds from funk, electronic, blues and rock to capture, elevate, and move audiences. The band headlined MONSTER MASH FESTIVAL and will be appearing at the ORANGE BLOSSOM REVUE in the Fall of 2021.
Facebook | Instagram | Spotify
The Donner Deads are a psychedelic rock outfit from North Carolina.The dynamic seven piece, is well known for creating a wide range of sound and appealing to a wide variety of tastes. Their music, full of colorful grooves to fuzzy crashing guitars, is sure to leave the audience wanting more. The band members come from a wide range of influences including, 60's Psychedelic, Funk, Blues, Grunge, Folk and even Jazz. All of these influences and more make up the new psychedelic sound that is The Donner Deads.