Sickle Cell in Focus 2018
Description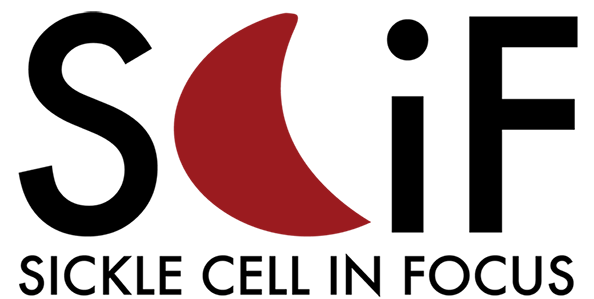 After an exciting event in Kingston, Jamaica in October 2017, we are excited to announce that the 12th annual Sickle Cell in Focus (SCiF) conference will take place at the National Institutes of Health (NIH) on October 22-23, 2018.
SCiF is a two-day, intensive, educational update on sickle cell disease. This year's conference will focus on management of the older adult patients, curative therapies, systems medicine, and will also include 2 debates on issues for which there are no clear answers.
This comprehensive and global exploration of the current medical trends and research results in sickle cell disease and thalassemia is geared towards consultants, trainees, doctors, healthcare professionals, and academics interested in hemoglobin disorders.
Visit our website to view the agenda.

Registration & Cost
There is no fee for registration.
Meeting Logistics
Please contact the planning team:
Abstract Submission
The Organizing Committee invites you to submit an abstract of your scientific research to be considered for presentation during the Symposium poster session. The deadline for submission is July 23. Notice of acceptance will be sent to authors by August 24.
Preparation/Formatting Guidelines
Please use the format indicated here for your abstract's file name: "Abstract_First Author's Last Name"
Abstracts should be single-spaced and contain a maximum of 300 words.
Submissions should be in Word, using 12-point Arial font, with 1.5" margins (left, right, bottom, top).
The following information must appear at the top: Abstract title, names, and affiliations of authors with the name of first author in bold.

Example:

John Fister1, Mary Zimmermann2, Peter Scherzer3.
1Ohio State University, 2University of Wisconsin, and
3University of Illinois, Champaign.

Abstracts should provide clear data and validated conclusions. They should consist of an introduction that presents the background of the study, a brief description of the methods employed, a summary of the results, and a statement of the conclusions.
Submission Guidelines
Please submit your abstracts via e-mail to SCiFConference@nhlbi.nih.gov mailto:
Sickle Cell in Focus 2018
October 22-23, 2018
Natcher Conference Center, Bethesda, MD 20894
Travel Information
Driving to NIH
When driving to NIH, plan some extra time to get through the security checkpoints at the visitor entrances to campus. Be aware that visitor parking lots on the NIH campus can fill up quickly. Consider taking public transportation as an alternative.
Publication Transportation
Metrorail service is available from Washington's National Airport and from Union Station (railway). Take Metro's Red Line to the Medical Center Station. The station's escalators come out on the NIH campus. To get to Building 10, walk from the top of the escalators past the bus stops down South Drive. Cross the street and veer right onto Center Drive (past the Anchor). Remain on Center Drive as it veers left and uphill. The NIH Clinical Center (Building 10) is at the top of the hill on the left side of Center Drive. Or just take the NIH campus shuttle bus which provides service to Building 10 and stops at the Metro station every 15 to 20 minutes.
Visitor Information
Visitors will be required to show one (1) form of identification (a government-issued photo ID-driver's license, passport, green card, etc.) and to state the purpose of their visit.
The NIH Gateway Center is located adjacent to the Medical Center Metro Station at the South Drive entrance to campus from Rockville Pike / Wisconsin Avenue (Route 355). It combines visitor parking, non-commercial vehicle inspection and visitor ID processing, all in one location. The NIH will process all visitors in vehicles or as pedestrians.
For full visitor information please visit the NIH Visitor Information Page
Hotel
A group rate has been established at the Marriott Hotel in Bethesda. Please call the front desk (listed below) to book your room and mention that you will be attending the SCiF or Sickle Cell in Focus Conference at the NIH to receive the discounted group rate. There will be a free shuttle between the Marriott and the NIH Campus for conference attendees. Please ask your front desk attendant to direct you to the on-site pick-up location.
Bethesda Marriott- Pooks Hill
5151 Pooks Hill Road
Bethesda, MD 20814
(301) 897-9400
Food
NIH provides onsite cafeterias to purchase meals in Buildings 10, 12, 31, 35, 38, and 45.
Menus can be found here.