Sicilian Cooking Lesson at Casa Mia
About this Event
Celebrate Sicilian cuisine with Casa Mia in Rome and The Cheeky Chef Linda Sarris. Aprons on at 6 p.m.
Thanks to the many cultures who have called this island their home, Sicily's layered food history is filled with ingredients and cooking techniques that you don't see in other parts of Italy.
In the kitchen, Chef Linda Sarris will teach guests about the importance of seasonal cooking with high-quality products and share her own simple recipes that you can recreate at home.
Following the lesson, guests will enjoy a dinner together paired with Sicilian wines. The four-course menu with wine pairings will feature an antipasto of organic stone-milled chickpea fritters with lemon and parsley; a first course of organic busiate pasta made from semola di grano duro, cauliflower, passolina raisins, toasted breadcrumbs and pine nuts. Our main course will be calamari stuffed with artichokes, capers and mint. No meal is complete without dolce, and no Sicilian meal is complete without hand-made cannoli with ricotta cream and candied orange peel.
#SicilyinRome
THANK YOU TO OUR AMAZING SPONSORS:
Porta del Vento
Paesano
Di Giovanna Azienda Agricola Biologica
Molini Del Ponte Drago
and a warm grazie to Etnella.
ABOUT CASA MIA: Run by Eleonora Baldwin and Gina Tringali, Casa Mia is a boutique experience provider of food, wine and cultural experiences in Rome and the regions of Campania, Sicily, Tuscany and Emilia-Romagna.
Their motto: When visiting a place, connecting with a local can deeply transform your travel experience, making it more exclusive, authentic and original.
More information about Casa Mia can be found on their website.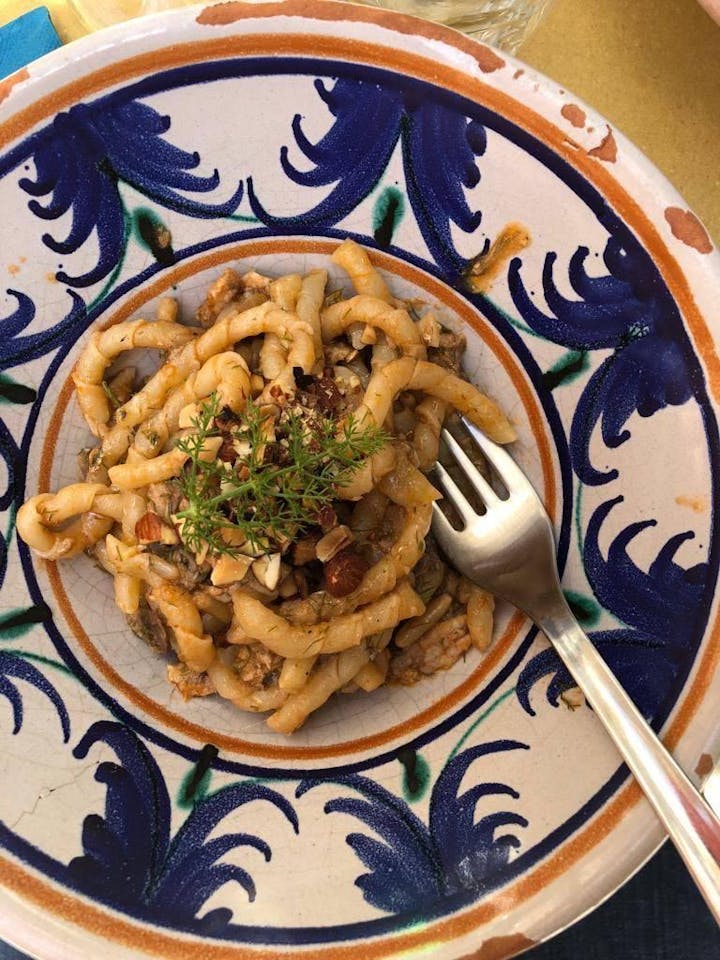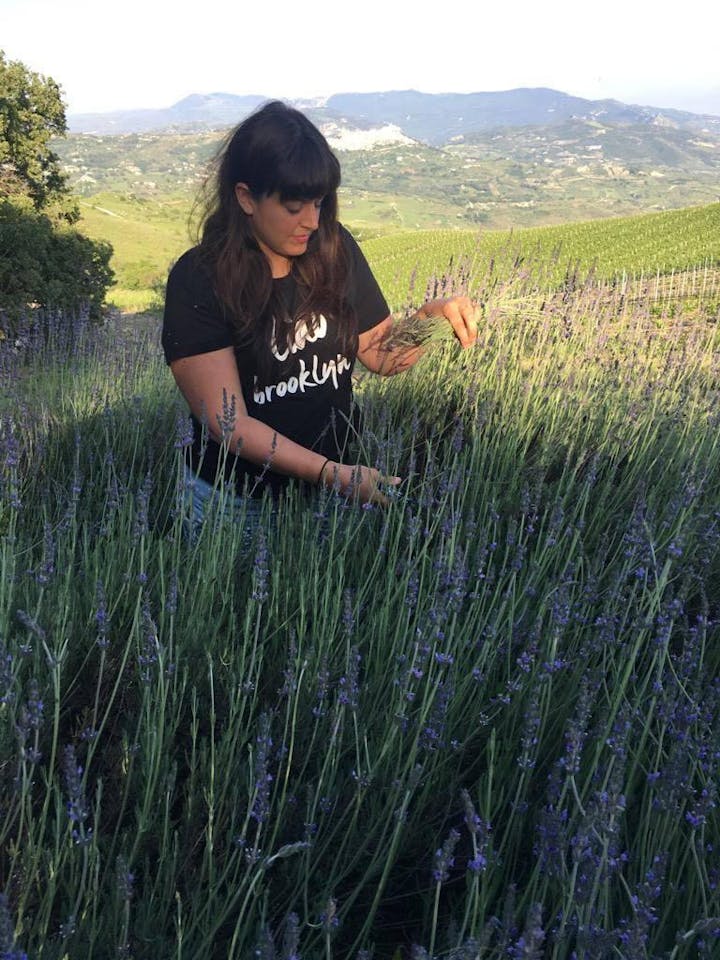 Partecipa con Casa Mia e Chef Linda Sarris ad una lezione di cucina siciliana che culmina con una cena di quattro portate in abbinamento a vini siciliani.
Festeggiamo insieme la cucina siciliana a Roma con Casa Mia e The Cheeky Chef Linda Sarris - Inizio lezione ore 18:00
Grazie alle molte culture che hanno abitato e governato l'isola, la stratificata storia alimentare della Sicilia è piena di ingredienti e tecniche di cottura che non comuni ad altre parti d'Italia.
In cucina, la chef Linda Sarris insegnerà agli ospiti l'importanza della cucina stagionale con prodotti di alta qualità e condividerà le sue semplici ricette facilmente ricreabili a casa.
Dopo la lezione, gli ospiti potranno gustare la cena in abbinamento a vini siciliani. Il menù di quattro portate in abbinamento ai vini sarà caratterizzato da un antipasto di panelle, ovvero frittelle di ceci macinate a pietra con limone e prezzemolo; un primo piatto di busiate, pasta a base di semola di grano duro bio, cavolfiore, uvetta passolina, pangrattato tostato e pinoli. Il secondo saranno calamari ripieni di carciofi, capperi e menta. Nessun pasto è completo senza il dolce e nessun pasto siciliano è completo senza i cannoli fatti a mano con crema di ricotta e scorza d'arancia candita. I piatti saranno abbinati a vini naturali siciliani, anche versati durante il corso della lezione di cucina.
#SicilyinRome
GRAZIE AI NOSTRI FAVOLOSI SPONSOR:
Porta del Vento
Paesano
Di Giovanna Azienda Agricola Biologica
Molini Del Ponte Drago
e un caloroso ringraziamento a Etnella.
CASA MIA, CHI SIAMO: Con alle redini Eleonora Baldwin e Gina Tringali, Casa Mia è un'associazione culturale che promuove esperienze eno-gastronomiche a Roma e in Campania, Sicilia, Toscana ed Emilia-Romagna.
Il nostro motto è: Visitando un luogo, affidarsi ad un esperto locale trasforma profondamente l'esperienza di viaggio, rendendola più esclusiva, autentica e originale.
Maggiori informazioni su Casa Mia sono disponibili sul sito.