Clever, confident, and captivating. What more from a Zoom comedy show featuring Seven Sisters alums? Oh yes, cheekiness and cocktails!
About this Event
SENIOR THESIS
Thesis Statement -- Pandemic, 7S comedians out of work; theaters closed, 7S comedians out of work; shortage of vaccinations, 7S comedians out of work.
Conclusion -- Sibling activists address employment inequity and performance justice with virtual comedy show.
Now 7S comedians are under pressure to meet intensely high expectations to entertain. Will they merit a 4.0? Join us to find out!
All proceeds go towards housing, feeding, and clothing 7S comedians out of work.
___________________________________________
EXCLUSIVE SUMMA CUM LAUDE TICKETS
Have you ever had a secret desire to be subjected to teasing for others' amusement? Have you had a desire to subject your friend to such for YOUR amusement?
We proudly offer you (or your nominee) the opportunity to be philanthropic AND masochistic in front of a supportive audience who will aid and abet in your castigation.
Only 10 tickets are available at the Summa Cum Laude level.
Not only will all proceeds go to the comedians, Summas (or their nominees) will have the distinction of being singled out and roasted by the comedians.
______________________________________________
INTOXICATING QUIZZICALI-TEA, a pre-show Zoom event of cocktail trivia and demonstration.
Not your grandma's high tea!
All ticket holders will be admitted one hour earlier at 4:00 PM PST / 7:00 PM EST. Yes, Seven Sibs, there is a two-drink minimum! The ingredient list will be sent to you upon ticket purchase. A mocktail option is available for those who prefer it shaken, not slurred.
Riana Whitney Olson SC ' 14, Foodie and Co-founder of Cucina AJRB, will guide us in a demonstration of the Sister Suffragette, a cocktail in white. Riana will recommend dorm food pairings appropriate for college traditions.
Then Sophia Fredo BMC '19, barmaid and elementary school teacher (no worries, with remote learning, 11 year-olds no longer need to drive home), will assess our knowledge of fermented ingredients by administering the SAT section Mixology. Sophia will also regale us with fun facts on the history of alcohol, all done in the Japanese she learned while bartending in Japan.
Be prepared to defend your school's reputation on the 7S Party School Ranking.
There will be a tip jar. Please tip every time you hear a synonym for alcohol.
"Humor is a great way for us to have evolved so we don't have to hit each other with sticks"
-- 21st century cognitive neuroscientist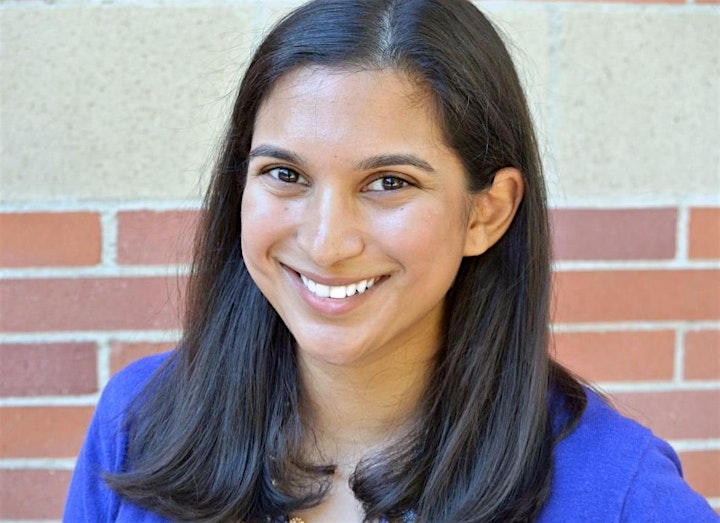 Rohita Kadambi MHC'11 is a standup comedian and writer in LA known for her incisive political commentary and Broadway musical references. A mere eight days after she started standup, she opened for and received critical acclaim from Maria Bamford. In her first year of standup, she opened for Cameron Esposito, Marcella Arguello, and Whitney Cummings. Rohita would love to write for a late night comedy show or be a huge celebrity...whichever comes first.
Tipping every time you clutch your pearls in awe or laughter is encouraged. Please have your Venmo and PayPal apps handy. And oh, don't forget to wear your pearls!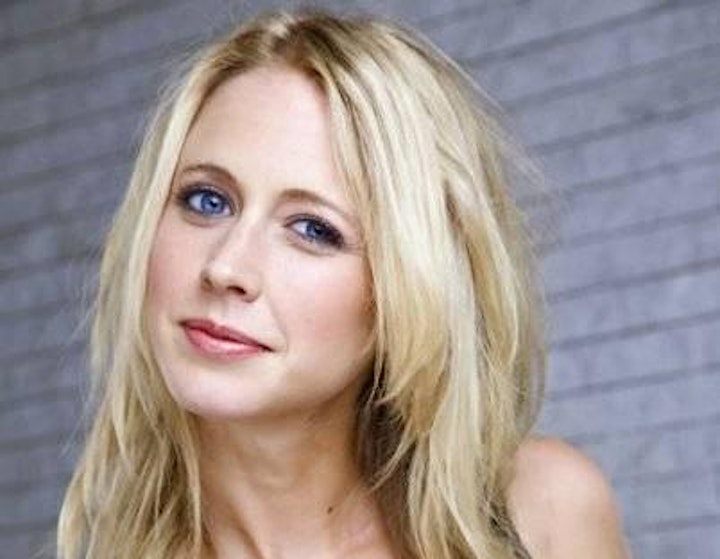 Alice Cutler Vassar '99 is originally from Louisville, KY and graduated from Vassar with a BA in drama. After nearly a decade of doing theater in New York City, she moved to Los Angeles to pursue film and television. Somehow she stumbled upon stand-up, and has been doing it for about 8 years, performing all over LA at venues such as Flappers, The Ice House, and The Comedy Store, as well as the Laugh Riot Grrrl Fest and the Ventura Comedy Festival. Additionally, she makes the occasional appearance in some New York and San Francisco venues.
"Satire is to afflict the comfortable and comfort the afflicted"
-- Josie Long, British social justice activist and comedian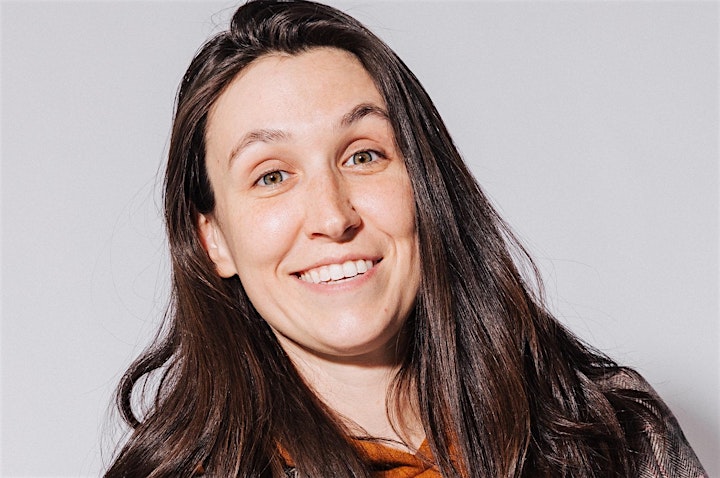 Ashley Gavin BMC '10 is a comedian, actor, and writer best known for her top charting podcast We're Having Gay Sex. Her viral comedy and sketch videos have earned her 500k followers, over 30 million views, and the occasional free smoothie. Ashley and her podcast have been mentioned in People, Forbes, Us Weekly, Out, and was named a 2020 best comedy podcast by Paste Magazine. Ashley's stand up has been featured on AXS TV Live at Gotham, Laughs on Hulu, and SiriusXM channels including Comedy Central, Netflix is a Joke, and Raw Dog. 
Ashley is best known for her intelligent comedic point of view, ruthless wit, and unrelenting energy on stage. She is the only angry lesbian beloved by all, including old, straight, white guys. If you don't believe it, she was Carnival Cruiseline's first openly gay comedian. She exploded on the internet this year by showcasing her rare ability to authentically engage and improvise with guests on her podcast and audience members while on stage.
________________________________________________________
This is a Zoom event. Please ensure that you have the Zoom app on your device and that you are familiar navigating Zoom.