Siber Güvenlik ve BT Denetiminde Kariyer

Tuesday, March 3, 2020 at 6:00 PM

-

Wednesday, March 4, 2020 at 8:30 PM (Eastern European Standard Time Turkey Time)
Event Details
Bu etkinlikte öğrencilere siber güvenliğin kurumsal boyutundaki en önemli başlıklardan biri olan "DENETİM" ile tanıştırmayı hedefliyoruz. 
Siber güvenlik ve BT denetiminde kariyer olanakları nelerdir?

Bu sektörde çalışmak isteyen öğrencileri neler bekliyor?

Siber güvenliğin yöneticilik kariyeri yapmak isteyenler için anlamı nedir?

Siber güvenlik sadece mühendislik okuyanların uzmanlaşacağı bir alan mı?

ISACA (Information Systems Audit and Control Association)  Denetim alanında kariyer yapmayı hedefleyen gençlere nasıl yardımcı oluyor?

PWC, KPMG, Deloitte ve E&Y Firmalarında staj ve kısmi zamanlı çalışma ve kariyer imkanları neler? 
Bu soruların cevaplarını ve daha fazlasını, sektörde çalışan değerli isimlerden dinlemek isteyen öğrencilerimizi Boğaziçi Üniversitesi'nde 2 gün boyunca düzenlenecek olan etkinliğimize bekliyoruz.
Sektör hakkında detaylı bilgi sahibi olmak, tecrübeleri dinlemek, fırsatları keşfetmek, aklınızdaki sorulara cevap bulmak ve çok daha fazlası için 3-4 Mart tarihinde düzenlenecek olan etkinliğe tüm öğrencilerimiz davetlidir.
Katılım ücretsizdir.
Etkinliğin her iki gününe katılan öğrenciler  PWC, KPMG, Deloitte ve E&Y" firmalarınca düzenlenecek "case study" çalışmalarıyla öğrendiklerini pekiştirecekler. Başarılı öğrenciler kontenjan dahilinde staj  imkanı bulacaktır.
Etkinlik Yeri:
Bogaziçi Üniversitesi
Kuzey Kampüs
New Hall Binası 101 nolu salon
Bebek, İstanbul, 34342
Turkey
DESTEKLEYENLER: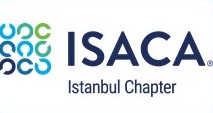 Etkinlik tarihleri:    : 3 Mart 2020 18:00-20:00
                                  4 Mart 2020 18:00-20:00
Son kayıt                : 2 Mart 2020 


When & Where

Bogaziçi Üniversitesi
Kuzey Kampüs
New Hall 101
Bebek, İstanbul, 34342
Turkey

Tuesday, March 3, 2020 at 6:00 PM

-

Wednesday, March 4, 2020 at 8:30 PM (Eastern European Standard Time Turkey Time)
Add to my calendar
Organizer
BÜSİBER siber güvenlik alanında ülkemizin ihtiyaç duyduğu yetişmiş insan gücünün oluşturulması, kamu siber güvenliği direncinin artırılması ve siber güvenliğe yönetim bilişim sistemleri bakış açısı sağlanması ilkeleriyle yola çıkmıştır.  Ayrıca ulusal siber güvenlik ekosisteminin oluşmasına katkı için ülkemizdeki yerli ve milli siber güvenlik çözümlerinin seslerini duyurduğu bir platform olma misyonunu üstlenmiştir.