Description
SI-LIVE Asia is the first international gathering in Asia that explores the unique role higher education institutions can play in making social innovation happen.
The event will bring together social innovation academics, practitioners, changemakers and students to co-create a future agenda for social innovation, with a particular focus on the Asian context.
SI-LIVE Asia is organised as part of the Southeast Asian Social Innovation Network (SEASIN), a project funded by the European Commision, which aims to develop a regional network of universities and practitioners seeking to promote and support innovation in their communities and across the region.
More detailed programme here.
Contact us at contact@seasin-eu.org
About SEASIN
The South East Asia Social Innovation Network (SEASIN) is a project funded by the European Commission which supports and promotes social innovation as a means to achieve sustainable and inclusive socio-economic growth, social cohesion and equity in South East Asia. SEASIN's core objective is to connect academia and practice community and provide a platform for driven people focusing on innovation, sustainability and social entrepreneurship.
More information on SEASIN: www.seasin-eu.org
SEASIN partners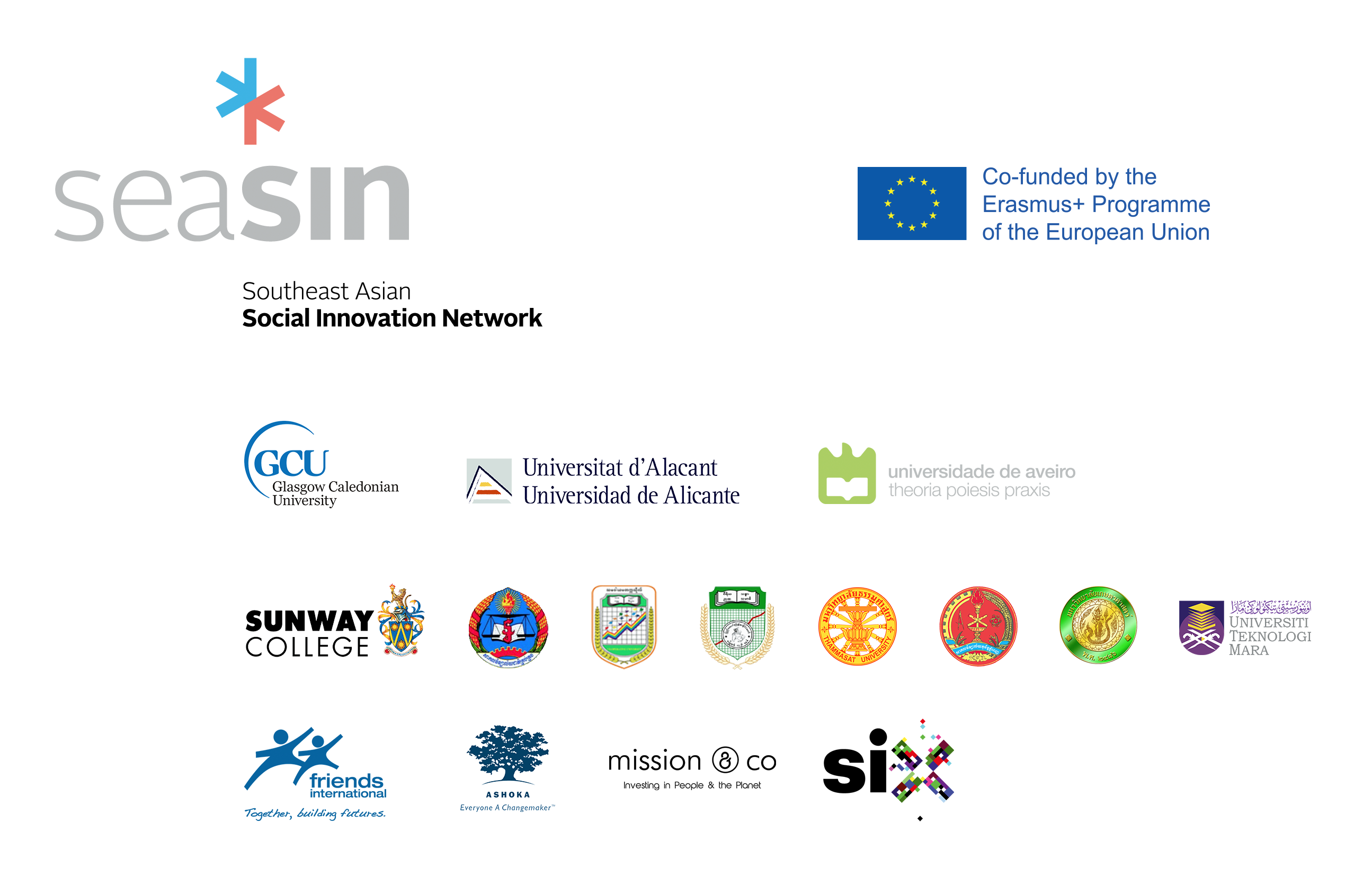 About SI-LIVE
SI-LIVE is an international event exploring the future of social innovation research and action. The first SI-LIVE in 2014 was designed by SIX and brought together four of the EU's flagship social innovation projects: TEPSIE, SI Drive, BENISI and TRANSITION.