Description

Dile Si Al Amor un evento creado exclusivamente para matrimonios. Sera una noche donde disfrutaremos de una cena de gala, un tiempo renovador para tu pacto matrimonial y además una palabra de parte de Dios.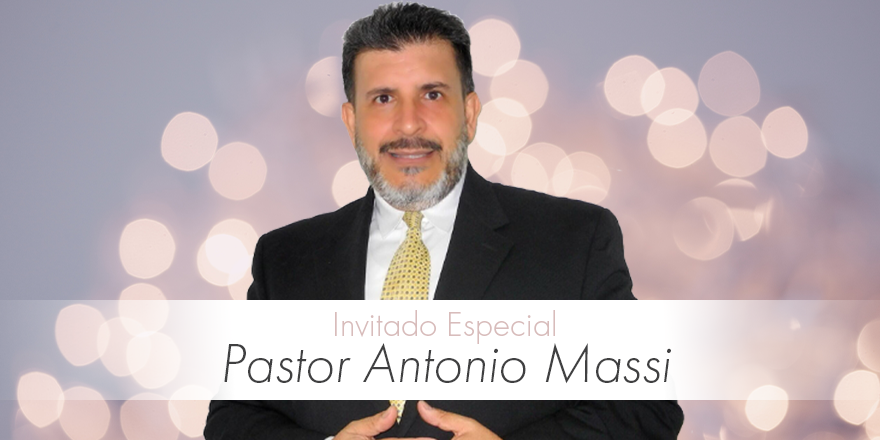 El Pastor J. Antonio ( Pastor ordenado por la Iglesia "Church of God", con su sede de oficinas internacionales en Cleveland, Tennessee) y su esposa Yajaira Massi nacieron en el país de Venezuela donde recibieron su educación. El Pastor J. Antonio Massi es graduado del Instituto Bíblico Mizpa, en el cual luego se desempeño como profesor y director y su esposa Yajaira como secretaria administrativa por 4 años. Comenzó su primer pastorado junto a su esposa en el año 1989 y allí sintieron la preocupación de que lo aprendido lo capacitaba para estar al frente del púlpito, pero no para llenar otras necesidades de la comunidad en la que pastoreaban. Esa preocupación les lleva a un anhelo de mayor capacitación y realiza estudios de Relaciones Humanas y Desarrollo Familiar en la facultad F.E.P.A.N. en el año 1994 fundan el MINISTERIO RESTAURANDO LA FAMILIA con la finalidad de compartir verdades que transformen vidas en medio de los factores y causas de los problemas matrimoniales y familiares como: asuntos económicos, sentimientos de culpa, frustraciones, intervención de terceros, la formación de los hijos, la vida sexual, desconocimiento de verdades espirituales y muchos otros.

El viernes 8 de febrero a las 7pm en The Event Factory
ubicado en 7565 W Hillsborough Ave, Tampa, FL 33615.
Puertas abren a las 6:30 pm
*Sujeto a cambios
---
Dile Si Al Amor is an exclusive event created for couples. During the evening you will enjoy a gala dinner, a beautiful vow renewal ceremony and a powerful word from God.
Friday, February 8 at 7 pm at The Event Factory
Located at 7565 W Hillsborough Ave, Tampa, FL 33615.

Doors open at 6:30 p.m.
**This event will be conducted completely in Spanish.