Location
Isanti Spirits LLC
4242 285th Avenue Northwest
Isanti, MN 55040
Refund policy
Contact the organizer to request a refund.
Eventbrite's fee is nonrefundable.
Shut Up and Listen 4 2022: Event 2 Sarah Morris w/Moe Dell
About this event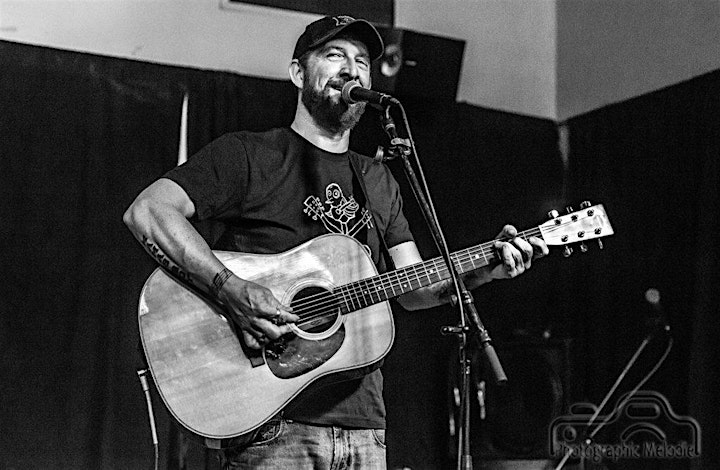 Sarah Morris:
I found Sarah on YouTube singing in her big green bathroom and if you think it sounds funny go check it out. She invites other musicians into her bathroom for fun conversations and unique covers of songs we all love. What really sets her apart is her voice and songwriting. Sarah has the ability to hold you close in one song, get you dancing in another, and spin you around all while you get lost in the moment. I saw her at the Listening Room in Braham and asked her to come out and play two years ago. Constantly engage and captivating as a performer I could wait to as for her to make another return trip and we were able to make it happen. I'm certain you are going to fall for her. www.sarahmorrismusic.com
Opener Moe Dell
I found Moe Dell on Instagram when his name came up in one of those you might also like kind of posts. Our paths didn't cross until the last episode of The Happy Trucker Radio on show on the now defunct KBEK radio in Braham. Moe came down to sing a few songs and I brought some whiskey to share with everyone in the room as we said goodbye to a station, we all loved. I enjoyed what he brought as a writer and singer to that night's show and asked him if he would come out and play.
Covid-19 plans for shows and patron safety
First, Thank you dearly for taking a look at our shows and considering them for your entertainment this summer and fall. We fully understand and appreciate the need for safety, social distancing, and we want all who come to know they are taking part in an event they can enjoy.
The State of Minnesota and the federal government has now removed all mask mandates for venues and events around the state. Masks will not be required at our events. Isanti Spirits does ask that any patron not vaccinated or concerned about their own health wear masks during the events. With this in mind, the following disclaimer is in effect.
My family is vaccinated and we would encourage anyone not currently vaccinated get one. Let's get to that 70% and get back to normal.
Disclaimer: Purchaser and any associated attendee ticket holders for this show agrees to not hold Isanti Spirits at fault for any for issues arising from Covid-19 infections. The purchaser understands the nature of the current state of the pandemic and attends the show at their own risk. Isanti Spirits agrees to do everything in their power to assure a safe, socially distanced performance for the attendees, but can not know the health status of any person in attendance. Isanti spirits requests the wearing of masks for all in attendance who are not vaccinated when moving around. While in your seats you may remove masks for enjoying the show, eating purchased snacks or drinks as long as social distances are respected. Anyone who appears to disregard these requests or or is in open disrespect of other viewers will be asked to leave.
Beginning last year we ran our shows on the front porch of our house. We have a large sloped front yard. We measured it and came to the conclusion we can space out pairs of seats 6 feet apart sideways and 6 feet apart front to back. So we are going to be plotting out the yard in preparation for the shows. When you arrive the spots are available on a first come first serve basis. This format will require us to use a small amplification set up to deliver a quality show to those of you who come to listen.
We will continue to offer the same types of fair we had before, canned drinks, bottled water, etc. Our new cocktail room was completed in September of 2020 . Our license to serve was approved. We will serve cocktails to patrons over 21.
Please plan to respect these requests and know we will follow new directives and allow loosening when the CDC and the state advise us. We don't want to be confrontational, we want to host a good time and listen to some great music while allowing everyone to relax and experience the music. Hand sanitizer will be made available in multiple places for anyone who wants the added safety. We will have porta johns available. We will do our best to sanitize after each use as best we can. We will ask each user to do so as you exit or enter to help out with keeping everyone safe.
Our yard does allow for anyone who may want to keep a greater distance for their own personal safety. We limit the shows to 50 patrons to create an intimate listening event.
Please bring a blanket or favorite Festival Chair
don't hesitate to call with Questions 763-333-6447
thank you,
Rick Schneider