Boston Showstoppers Presents: "Shut Up & Dribble"- Student Athletes, Social Justice & Service. Celebrating voices of Athletes in Activism!
About this event
Join the Boston Showstoppers Girls Academic & Athletic Enrichment program for this inaugural Black History Month honors program celebrating Boston bred student-athletes and their commitment to social justice, community service and activism .
"Shut Up & Dribble," is a timely Speaker Showcase series featuring female student-athletes of color, coaches and community leaders having courageous conversations around the intersections of social justice and sports and the role of today's athletes , particularly women of color, in the modern racial justice and civil rights movement.
We will also honor our Showstopper Alumna, elevating their game on and off the court to make a difference in their neighborhoods, school communities and across the country.
In these unprecedented times for our city and country, we invite you to be in community with us as we celebrate the voices of our student-athlete change agents, living their commitment to change the world, "one Showstoppers at a time."
Because in an era where the show never stops, and life is bigger than basketball, we can never just, " Shut Up And Dribble."
Event Highlights:
Engage with current and former college athletes
Hear from college coaches, civic and community leaders.
Special Performances
Live Music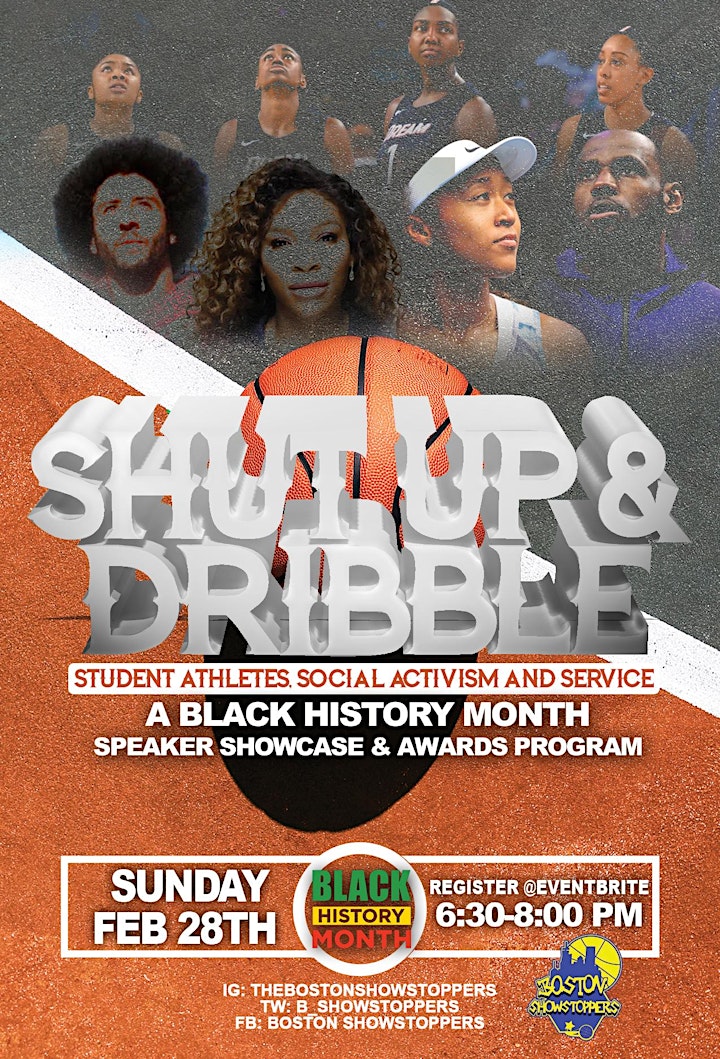 Boston Showstopper Alumna Day & Summer Jamboree 2020