Description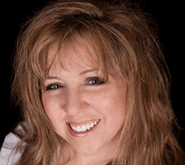 Dr. Daliah Wachs
Discussing Women's Health Issues
Dr. Daliah Wachs is a board certified family physician and fellow of the American Board of Family Medicine. She is also a nationally syndicated radio host and TV personality, as seen on Pawn Stars, and as a medical expert on multiple news stations. The "Dr. Daliah Show" airs locally on 720 AM KDWN, on nationally through Genesis Communications Network and iHeart Radio.
After operating a Las Vegas based primary care practice for 16 years, she became a professor at Touro University Nevada in 2016. She recently was awarded Humanitarian of the Year by Talkers Magazine. She is alson creator of the National Blood Donation Week, creating state blood donation days throughout the country to help fight the blood shortage crisis.
* * * * *
Registration opens at 10:45 am and Lunch service begins at 11:30 am.
For more information about the Southern Hills Republican Women's Club; please visit our website at http://shrwhendersonrepublicanwomen.com
* * * * *
Contact Christine Accardi, Event Director for any questions or changes regarding your reservation. Email: SHRWrsvp@cox.net / Cell: (702) 303-9099. Cancellations must be received by the Saturday prior to the event to use your lunch credit for a future meeting.
If you have an emergency the day of the meeting text or call her cell phone and if possible she will sell your seat to someone who did not make a reservation. These options are limited, done on a first contact basis and results are not guaranteed, but worth the effort. No Call No Show No Carry Over of Fees.