Description
CSR –The Talent Management Edge, presented by Nadine Green of Vitiello Communications Group (VTLO)


Wednesday, October 10, 2018 @ 5:00

RSVP by 12:00 noon on Monday, October 8, 2018 - We need to provide The Rutgers Club headcount for the food order and room set-up in advance of the meeting.

Submitted for 1.25 recertification PDCs/credit hours
Presentation Description
You are well aware that we are all in a war for talent. Companies are doing everything in their power to attract, develop, motivate and retain great people. And they spend a lot of time and money doing it. Yet, one proven way to attract and keep the "best and brightest" is inexpensive and often overlooked. The majority of companies have kept their CSR programs in a separate silo, away from the HR functions involved in managing great talent. That's a costly mistake. I'll show you that there is a rapid convergence of CSR, talent management and corporate communications. And I'll share a tool to capitalize on CSR initiatives to win the war on talent.

In our practice, we've found that high performing, engaged employees are the ones who step up to lead and participate in employee volunteer events. They pour their energy and emotion into advancing the charitable causes their employers support. They eagerly seek out stretch assignments in the CSR space to hone their leadership skills and to expand their impact beyond the borders of the office, lab or manufacturing floor. Many of them have compelling stories to tell about how their day job and volunteer activities converge to make a difference in the community. Their enthusiasm and zeal make them natural ambassadors for the company. According to Gallup "Organizations need to invest in their recruiting materials, but to really energize their employer brand, they must inspire workers to become brand ambassadors. We agree – and I'll share with you a tool to not only create a team of brand ambassadors ready to tell your company's CSR story but show you how to align these objectives in the talent management strategy.



Learning Objectives
Demonstrate the rapid convergence of CSR, Talent Management and Corporate Communications

Share a tool to capitalize on CSR initiatives to win the war on talent.

How to create a team of brand ambassadors ready to tell your company's CSR story but show you how to align these objectives in the talent management strategy.



About the Presenter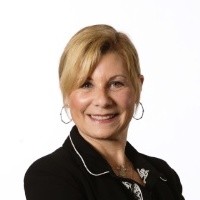 Nadine Green
Chief Operating Officer, Vitiello Communications Group (VTLO)
O: 732.238.6622 ext. 503 | Email | LinkedIn | Website

Corporate and Entrepreneurial Insight - Before joining VTLO, Nadine held the position of vice president of Account Services for Cybergistics, a health care consulting company. Prior to that, she was the chief operating officer for All Type Medical Transcription (now M*Modal), an innovative medical transcription company. In these roles, Nadine was responsible for leading the company's strategic initiatives and contributing to significant growth. Nadine also worked as a branch director for InteliStaf Healthcare (now Medical Staffing Network), where she built several branch offices from the ground up. Nadine and her team were awarded "top branch" in recognition for exceeding operational expectations and goals.

Presentations and Publications - Nadine has been a speaker for the Association of Corporate Contributions Professionals (ACCP) covering the topic of Corporate Social Responsibility and the Talent Management Edge.

Giving Back - Nadine believes in supporting the communities in which she lives and works. One area that is most rewarding is her work with college-bound students, preparing them not just for college, but also guiding them to ensure they are then poised and ready for the workforce.

Education - Nadine earned a Master of Arts degree in speech language pathology from Hofstra University and a Bachelor of Arts degree in speech pathology and audiology from the State University of New York College at Cortland. Nadine also earned a master's certificate in business management from Tulane University's Freeman School of Business and a certificate in college advising from the University of California, San Diego

Meeting Agenda

5:00 Check-in | Pre-Event Networking

5:30 Dinner Buffet Opens

6:00 Opening Chapter Announcements | Presentation, followed by Q&A

7:30 Meeting Ends | Post-Event Networking

Investment

$35 - SHRM CNJ Members

$30 - SHRM CNJ Members In-Transition

$25 - Current Students

$45 - Non-Members/1st Time Guests

Additional $5 fee for walk-ins that do not pre-register/RSVP

This program is submitted for 1.25 recertification PDCs/credit hours

SHRM-CP and SHRM-SCP recertification through SHRM (https://portal.shrm.org)

PHR and SPHR recertification through the Human Resource Certification Institute (HRCI, www.hrci.org)
---

Mark your calendar with the dates of our upcoming monthly chapter meetings for the 2018-19 program year. All chapter events are held in the evening at The Rutgers Club in Piscataway, targeting the 2nd Wednesday of the month, unless otherwise noted.
Nov 14
Dec TBD
Jan TBD
Feb 13
Mar TBD
Apr 3
May 8
Jun 12 (1/2 Day Legal Update)

Upcoming SHRM Events

---

We look forward to seeing you at the next meeting. Email us at SHRMCentralNewJersey@gmail.com with any questions.

Best,
SHRM CNJ Chapter Board Members
SHRMCentralNewJersey@gmail.com
http://shrmcnj.wix.com/shrmcnj
Twitter: @SHRM_CNJ
LinkedIn: www.linkedin.com/groups/56807