Shrimp Heads San Diego Restaurant GRAND OPENING - FREE Shrimp, FREE Mini iP...
Description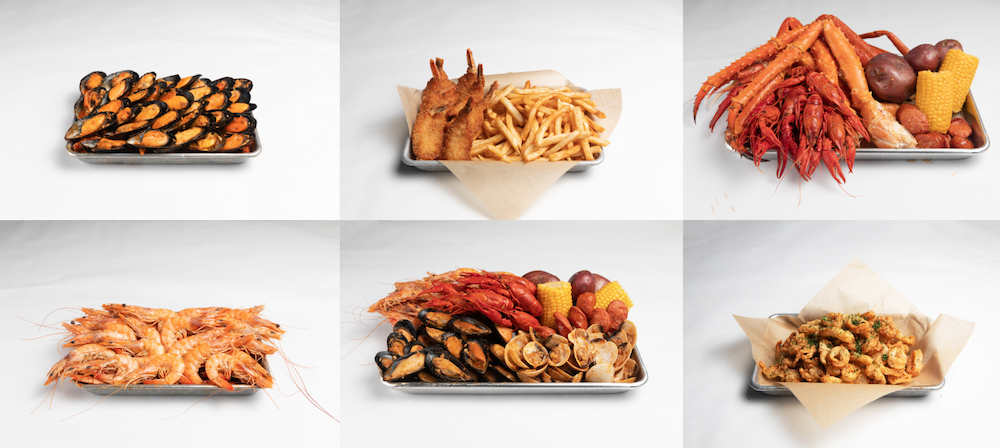 FREE 1/2lb of SHRIMP, FREE MINI iPAD, FREE 40'' TV GIVEAWAYS! Who's in?!
Attention seafood lovers who want only food that is shrimply the bomb... Shrimp Heads is coming to San Diego, California! Shrimp Heads will serve an array of seafood dishes smothered in their various spiced rubs, created by restaurateur, Shirley Ng. Guests will choose their protein which includes lobster tail, raw oysters and of course shrimp, followed by the seasoning of their choice.
To celebrate the GRAND OPENING of Shrimp Heads San Diego, we are giving away some FREEbies below for the first 50 guests in line and beyond for the day. So bring your friends, family, co-workers and kids:
Doors open at 11:30AM, so line up early!

First 50 dine-in customers on 1/26 get a FREE 1/2lb of Shrimp
ALL Customers get FREE 1/2lb of Shrimp with purchase of a drink (*limit 2 per table)
ALL customers in line before opening will receive a raffle ticket for a chance to win a mini iPad and a 40'' TV (You must line-up before opening and dine-in to participate in the raffle. We will announce the winners for the iPad and TV on Sunday Morning 1/27/19 on Instagram Story. Please make sure to follow us on Instagram @shrimp.heads and keep your ticket!
Grand Opening Event Details
Date: Saturday, 1/26/19
Time: 11:30AM-10:00PM
Address: Shrimp Heads San Diego 2832 El Cajon Blvd, San Diego, CA 92104
Follow us on Instagram at @shrimp.heads and hashtag #shrimpheads #shrimpheadssd for a chance to be featured on our social media and if you just love seafood!
Terms & Conditions
All giveaways and prizes are non-refundable, non-returnable and any damage or defective issues will not be the responsibility of Shrimp Heads or its employee's.
Any lost, damage or stolen raffle tickets or prizes are not the responsibility of Shrimp Heads or its employee's
FREE 1/2 lb of Shrimp with purchase of a drink is valid ONLY Saturday 1/26/19 from 11:30AM-10:00PM
All prizes will not be shipped and will be required to be picked up at the Shrimp Heads Restaurant Address during business hours only - 2832 El Cajon Blvd, San Diego, CA 92104
Visit Our Website to view our Menu