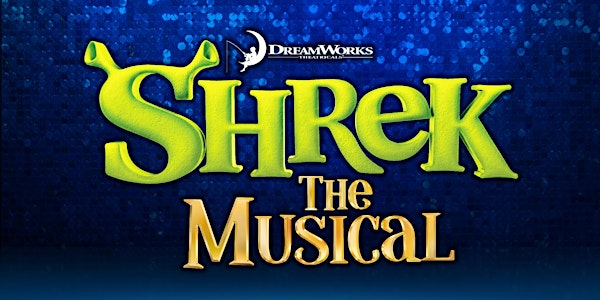 Shrek The Musical
When and where
Location
Upper St. Clair High School 1825 McLaughlin Run Road Pittsburgh, PA 15241
Description
Based on the Oscar-winning DreamWorks Animation film, Shrek The Musical is a Tony Award-winning fairy tale adventure, featuring all-new songs from Jeanine Tesori (Thoroughly Modern Millie; Caroline, or Change) and a sidesplitting book by David Lindsay-Abaire. Shrek brings all the beloved characters you know from the film to life on stage and proves there's more to the story than meets the ears.
"Once upon a time, there was a little ogre named Shrek...." And thus begins the tale of an unlikely hero who finds himself on a life-changing journey alongside a wisecracking Donkey and a feisty princess who resists her rescue. Throw in a short-tempered bad guy, a cookie with an attitude and over a dozen other fairy tale misfits, and you've got the kind of mess that calls for a real hero. Luckily, there's one on hand... and his name is Shrek.
Ticket prices will increase to $15.00 for Adult tickets starting on March 6, 2020.
---
FAQs
Which cast will be performing?
The "Shrek" cast will perform for this show.
Do I have to buy tickets online?
No. Tickets may be purchased at the theater box office starting February 24, 2020. The theater box office is located at 1825 McLaughlin Run Road, Pittsburgh, PA 15241. Box office hours are as follows beginning on February 24, 2020:
Wednesday, and Saturday mornings -- 10:30 AM to 12:00 PM
Monday, and Wednesday evenings -- 6:30 PM to 8:00 PM
One hour prior to showtime
Do you offer a senior citizen discount?

Upper St. Clair School District residents who are age 62 or older are eligible to receive a Gold Card – entitling them to FREE admission to the spring musical. To obtain your FREE ticket to the show, please visit the theater box office during regular hours and present your Gold Card. A valid Gold Card is required to obtain one free ticket per show at the box office. For more information about the School District's Gold Card program, including how to get a Gold Card, please visit: http://www.uscsd.k12.pa.us/goldcard or call 412-833-1600 x2236.
Who is considered a student?
A student is a person 18 years of age or younger who currently attends school in the Upper St. Clair School District.
Who can I contact with questions not answered in the FAQ?
Any questions regarding online tickets can be sent via email to eventbrite@uscsd.k12.pa.us.
---
Terms & Conditions
The use of cameras, video, or audio recording equipment is prohibited.
No refund or exchange request will be accommodated except in the case of performance cancellation.
The Producer of this event and the Upper St. Clair School District Administration reserve the right to refund the purchase price and refuse admission.
Smoking is not permitted in the school building or on school grounds. Adherence to all Upper St. Clair School District policies is a condition for participation in and/or admittance to this event.
---
SHREK THE MUSICAL
Is presented through special arrangement with Music Theatre International (MTI).
All authorized performance materials are also supplied by MTI
www.MTIShows.com