SHPE Innovation Summit
When and where
Location
Boston Marriott Cambridge 50 Broadway st. Cambridge, MA 02142
Description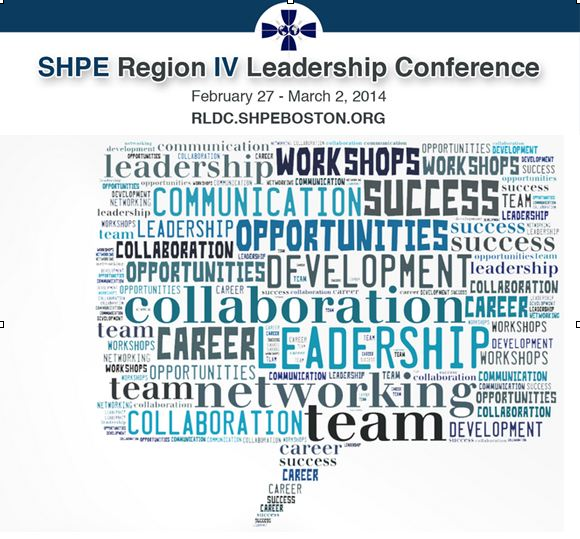 Society of Hispanic Professional Engineers: Innovation Summit
Description: Entrepreneurs and thought leaders provide insight on how to create innovative ideas, develop high performing teams and succeeding in Corporate America.

Saturday, Mar 1, 2014
1:30 –5:30 p.m.
Location: Boston Marriot Cambridge, Kendall Sq, Cambridge MA

Agenda
1:00p.m - 1:30p.m registration
1:30p.m - 5:50p.m Workshops

Tittle: Developing, Engaging, & Leading a Team
Session Description: In this panned session, learn proven ways to get team members engaged and challenging teams to exceptional performance. Get insight into the 21st century of managing a virtual team, and avoiding "Doing It All Yourself" - getting the Team Onboard.
1) Ron Beraha - Partner, BridgeGap Strategic Services
2) Margarita Collado-Alleman, Marketing Manager for Latin America at IRobot
Tittle: Innovating from the inside - Intrapreneurship
Session Description: In this workshop, we will explore the concept of intrapreneurship as a way of creating meaningful work for yourself while helping the organization you work for improve its impact, bottom line, or culture at any level.

Tittle: Start-up Bootcamp
Session Description: Bootcamp speakers tell the real story of how their starups happened, and what they were like before we learnt about them on TechCrunch or NY Times. Come hear their journey.
1) Ariel Diaz - Founder and CEO at Boundless
2) C.J. Acosta - Co-founder at DataCrowd: Define, Crowdsource, and analyze
3) Gaugarin Oliver - VP of Global Head of PR Services (NASDAQ): Has successfully taken 3 startups to market.

Other Upcoming SHPE Events (Free for SHPE members):

State Street Corporation's Technology Innovation and Business Transformation Summit
The Evolution of the IT-enabled Business Transformation in Financial Services

Tuesday, Feb 25
5:00 –8:00 p.m.
State Street Corporation
Harborview Room, 36th Floor
One Lincoln St. Boston MA
RSVP: https://shpest.eventbright.com

Society of Hispanic Professional Engineers: Corporate Leaders Forum
Description: Join Top leaders from Biogen Idec, GE, Raytheon, Boston Scientific as they discuss how they are transforming their company's.

Friday, Feb 28
5:00 –8:30 p.m.
Biogen Idec Building 6 Auditorium,
10 Cambridge Center,
Cambridge MA, 02141
RSVP: https://shpecorp.eventbright.com