Description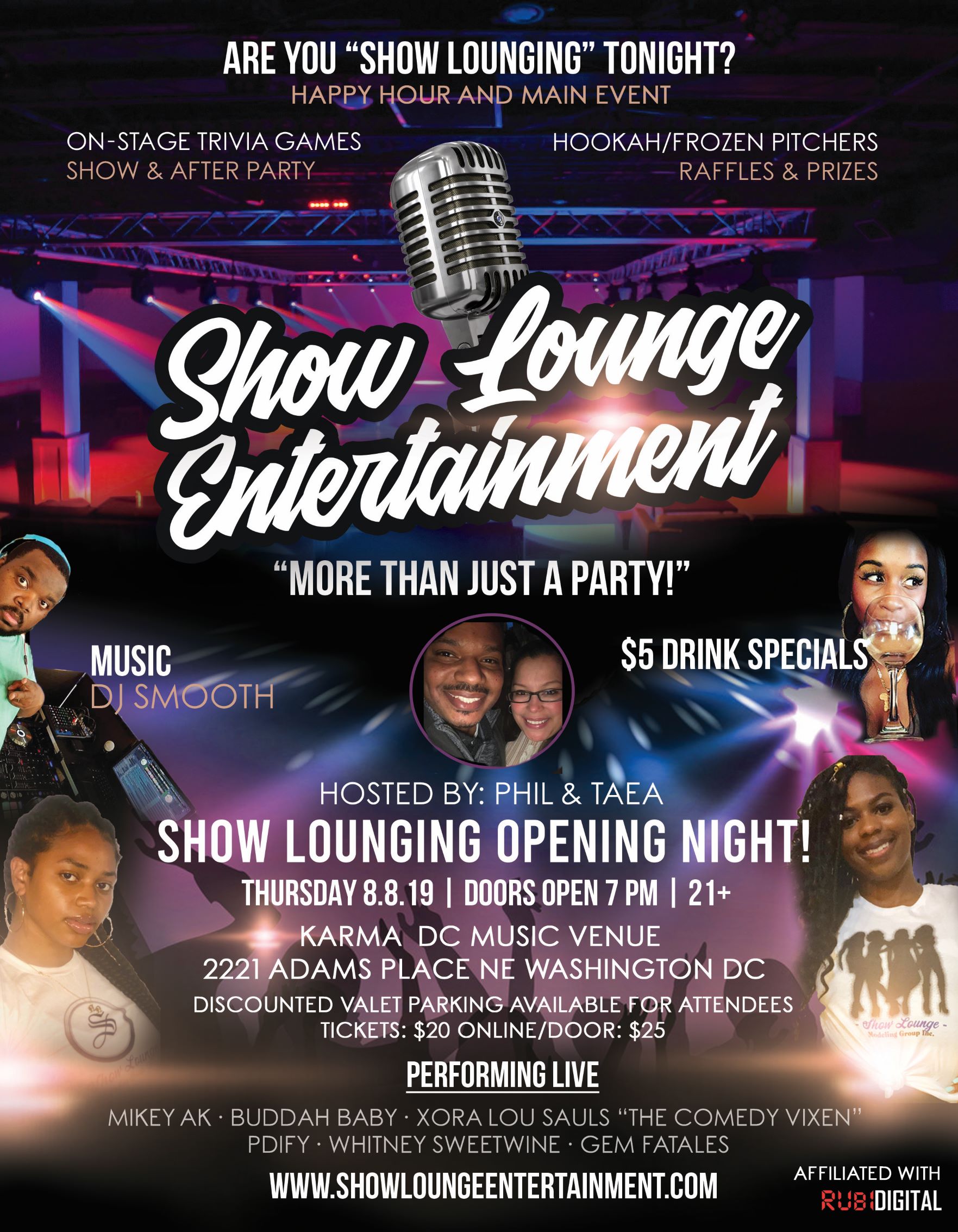 Introducing to the DMV area "Show Lounging"...

* We sell tickets for events both online and at the door.
* 8% of proceeds will be donated to a local non-profit organization.
* We announce the non-profit selected for donations during every event.
* Your participation helps to make a difference in our communities!
- Our donation from the 8.8.19 event will be provided to FlipTheScript, a Non-Profit Organization in DC - {Fathers Taken Care of There Children}