Will create a community of belonging.
About this event
Panelist, breakout session and more.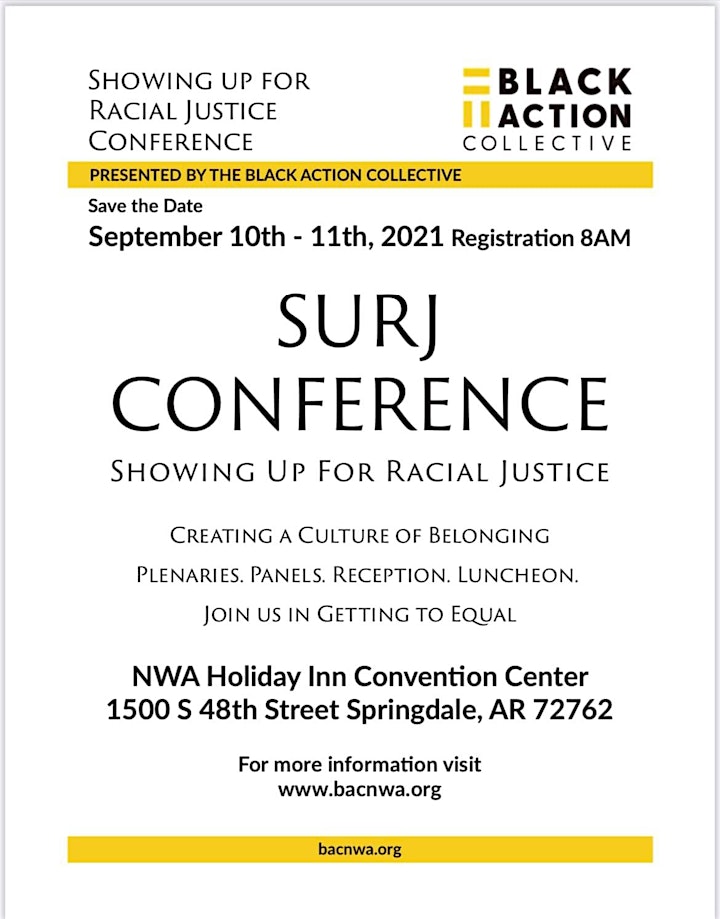 Organizer of Showing up for Racial Justice Conference
Black Action Collective (BAC) is an Arkansas-based 501(c)(3) nonprofit organization addressing racial inequalities, inequities, and injustices for African American children, families, organizations, and businesses. Our daily goal with our free services to the community is empowering those on the lower end of the spectrum to economic and social self-sufficient. Specifically, focusing on eliminating the racial wealth gap. The Black Action Collective is a hub connecting people, ideas, knowledge, power, and resources to create a place of belonging for African Americans.