Description
Showgirl Awakening Weekend
March 23-24
San Francisco, CA
Showgirl Academy meets Burlesque Church meets Dance Therapy meets Esoteric Mystery School


If you are intrigued by the above description, that's a good sign! Read on...
---
This is a 2-day event where you learn the embodiment secrets of the most confident, attuned, radiant women, whether or not you ever choose to step out on stage in public.
---
Being seen--truly seen--can feel more than tolerable, it can feel blissful.
That's the premise of this workshop.
---
Since 2000, I've worked in the world of showgirl dance performance. I founded the award-winning troupe Hot Pink Feathers. I'm Queen of Carnaval San Francisco 2008, a 5-time finalist at the Burlesque Hall of Fame, 5-time international burlesque festival headliner and received 1st Place in Original World Fusion Dance Choreography in San Francisco's Grand Carnaval Festival.
Now you might feel drawn to exploring burlesque performance or not but...
Most women I meet wouldn't mind having the confidence and radiance of a showgirl when they needed it.
Most women I know have a very hard time saying 'no' (e.g. to requests for help, to opportunities, to pleasing people). And that means that...
Most women also have a hard time saying 'yes' (e.g. to self-care, to pleasure, to space in their life, to being seen by others).
This leaves most women feeling numb and hiding.
I have traveled around North America, Europe + Japan working with women like this and helping them come into a kind of juicy aliveness in their life (that most of them never even knew was possible).
This workshop is my best distillation and collection of the practices to help women blossom. I've witnessed it happen right before my eyes when they 'get it'--experientially, not just intellectually.
My name is Kellita and I want to invite you to come and join us for weekend workshop.
---
PRICE: $67 deposit + Pay What You Want at the End.
What does this mean? You pay $67 to secure your spot. And then you get to enjoy the weekend and, at the very end, you can pay me whatever you'd like to pay. Were I to charge full price you'd pay $397 but I also want to keep it accessible to those who can't afford that amount. Plus, the workshop might be more valuable to some than others and why should you both pay the same amount? It's an honest-to-goodness, decide-at-the-end, no funny business, pay-what-you-can/want deal.
OR: I've made an option for you to pay 3 installments of $133. If you'd like to pay the full market value of this workshop but want to spread those payments out, choose the 3-pay option! You'll be charged $133 now, and then you'll receive an invoice from my PayPal account for 2 more payments of $133 in each of the following two months.
OR: I've also added the option to simply pay a flat $397 market value fee for the workshop upfront. If that feels good and convenient for you, please choose this option. Some folks prefer that and it's fine with me.
---
This is a 2-day, content-rich, jump in with two feet kind of workshop. It could be for you if you…
* are drawn to dance, improv, costume-like-clothing and glitter as well as embodied movement-based practices (e.g. yoga, zumba, improv theater, latin dance, belly dance, cabaret, show dance + burlesque) even if they intimidate you.
* get it that "self-care" is important, but want to do it with more sizzle + vivaciousness than meditation, therapy + yoga alone offers.
* chronically over-manage, over-edit & over-give and have a hard time saying 'no' to helping people so you feel burned out in their life.
* can't live without beauty (whether it be enjoying delicious food and drink, a beautifully decorated home, a variety of clothing that suits your aesthetic).
* know keenly and acutely what it's like to have something to say that is burning to be said and either you can't quite put your finger on what it is or you know it and it's terrifying to consider saying.
* are drawn to mysticism, oracles, authors, elders and poets like Clarissa Pinkola Estes, Caroline Casey, Ane Axford, Sarah Peyton, Hafiz, Khalil Gibran, and Carl Buchheit.
* have been trying with all your might, mind, body & life-force to make everything OK for everyone & are beginning to realize that that's a dead end, impossible mission.
* are drawn to the idea that creative expression + psychological + spiritual growth can all happen in one embodied place.
* want your transformation to be both deep and light - you want it to feel fun, even as you face your edges of really feeling what you feel, and allowing yourself to be seen, by yourself and others, as you truly are, and as you truly wish to be seen.
* love and value community and group experiences, where you can feel safe and supported in being who you authentically are. Where you can benefit from the magical synergy that arises when like-hearted and like-minded women gather to transform their lives.
---
At its heart, this workshop is all about exploring the question:
"How can it feel good to be me, in a body, with needs + desires, and still belong in ways that matter to me?"
Too much attention to editing (even by gifted choreographers or adept people pleasers) creates a barrier to being seen.
I believe that whether it's in a social situation, a performance setting or even intra-personally (meaning you on you!) it's always most effective to make sure it feels good to YOU, rather than make it "work" for the other person or the audience or even the critic within.
So . . .
How do you "perform"--in any area of your life--and maintain (or access to begin with, for that matter) your authenticity. Where is the barometer for that? And is it possible to experience that the more authentically you are exposing yourself--in just the ways you are choosing to--the more connection you are setting yourself up to experience with other people with whom you desire connection? I believe it is.
While in circle with like-minded peers, during this workshop you'll learn about + experience:
* The Six Core Movements that support you feeling comfortable in your own skin, being truly seen, having better boundaries + savoring what you have.
* The Nine Showgirl Archetypes and how awakening each one of them in you leads to truly satisfying mundane Joy. Take the quiz to determine your archetype before you come. Take it here: showgirlawakening.com/quiz
* How to experience more + more of the Three Foundational Pillars of Showgirl Awakening: Reveling in your body, Revealing your Radiant Essence + Receiving what you desire.
* Why it has felt so scary to be seen, known + loved, even though those are the very things you've been longing for--and how to gently + incrementally begin practicing and even enjoying being apprehended.
* The core reason why performing can feel bad (I don't just mean on stage). Plus exactly how to make sure that it feels good.
* How to uncover the hidden dynamics, covert alliances and devotional patterning in family systems that can keep you small, contorted and unexpressed
* How to experience deep transformation in a light, playful + fun way.
* A complete Hot Pink Feathers troupe dance choreography
* The Burlesque from the Inside Out method for midwifing soul satisfying solo burlesque acts
---
What to Bring:
* Pen and paper.
* Water bottle.
* Comfortable clothing you can move in. And layers.
* Your checkbook or cash (venmo or paypal via your phone works, too)
What does the weekend look like?
Saturday + Sunday
10am-12:30pm - workshop

12:30-2pm - lunch (many delightful restaurants within walking distance)

2-5pm - workshop
NOTE: There's minimal dance on Saturday + a moderate amount on Sunday; much of the weekend is process work + reimagining
---
So, that's it. If you have any questions, feel free to email me at hotpinkfeathers@gmail.com otherwise I hope to see you there.
Love + Shimmies,
Kellita
creator, showgirlawakening.com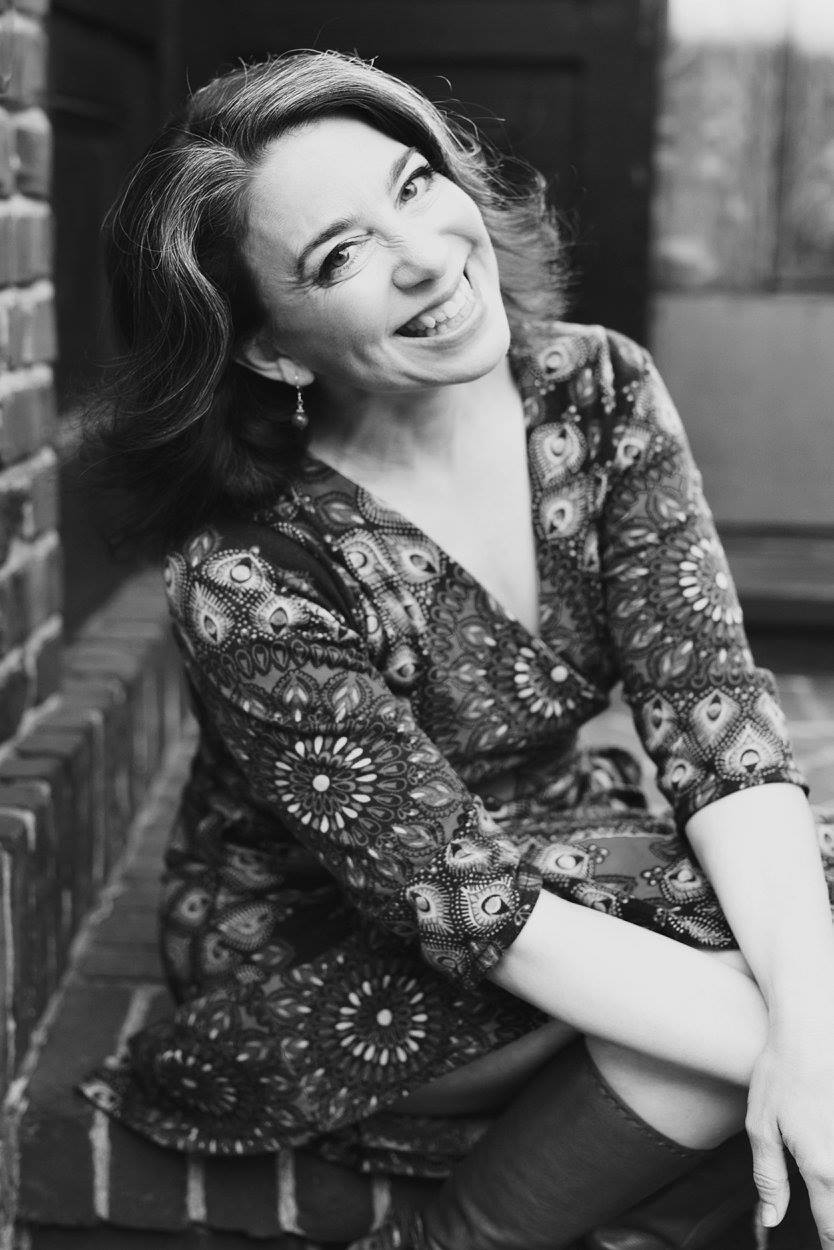 Kellita is an Artist, Dancer, Director, Teacher, Coach, Mentor, and Burlesque Therapist. For over 20 years, she's performed, designed & curated transformational shows & events & midwifed Awakening Showgirls all over the world: from San Francisco to New Orleans, Hollywood to Montreal, and Paris to Tokyo.
Kellita helps kind, smart, soulful, sensitive women who've been over-editing, over-managing and over-giving--and are attracted to dance theater and performance--to trust themselves & express themselves with confidence, presence & radiance.
She integrates into her work over a decade of practice in transformative modalities, including EFT, Marin-style NLP, Systemic Constellations, Four-Fold Way to name a few.
Kellita's mission is to support women in unifying body, mind, heart, spirit & soul, and in expressing the power, truth and beauty that is innate to each and every one.
You can learn more about Kellita and her work at showgirlawakening.com