Description
It seems that everyone has a digital camera these days and whether you're using a camera phone or a digital SLR, taking the photograph is only the beginning of your imaging adventure.
Tonight image expert Elaine Giles will be demonstrating a number of tools and techniques that will enable you to showcase your images to maximise their potential.
If you're interested in photography, whether for work or as a hobby, this is an event not to be missed!
The webinar is online on 30 June 2011 and starts at 7:00pm GMT. For UK-based attendees that's 8:00pm BST. Click here to see the start and end time in other locations.
It couldn't be easier to attend this webinar!
You can attend via a computer (PC or Mac) - all you need is a browser that supports a modern version of the Flash Player, or a mobile device (iPad, iPhone, iPod Touch or Android) using the FREE Adobe Connect Mobile app. You can download the Connect Mobile app from the iTunes Store or The Android Marketplace.
There's no need to have access to a telephone as the audio is delivered straight to your computer or device.
All you need to do to attend is register and as an added bonus, all those who register will have unrestricted access to a recording of the webinar for 30 days following the webinar
Once you've registered we'll send you an email with all the information you need to attend.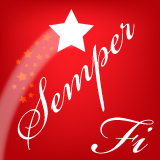 Elaine is a Fellow of the Institute of IT Training, a technical writer and the producer and a host of MacBites, a Mac related podcast. She is also Chair of the Institute of IT Training North West Regional Group and an Adobe User Group Manager.
Elaine writes for the MacBites podcast, The Training Professional Network, where she also manages two groups, NWIITT and All Things Apple, The Institute of IT Training North West Group and the North West Adobe Group
Elaine blogs at ElaineGiles.co.uk.