Description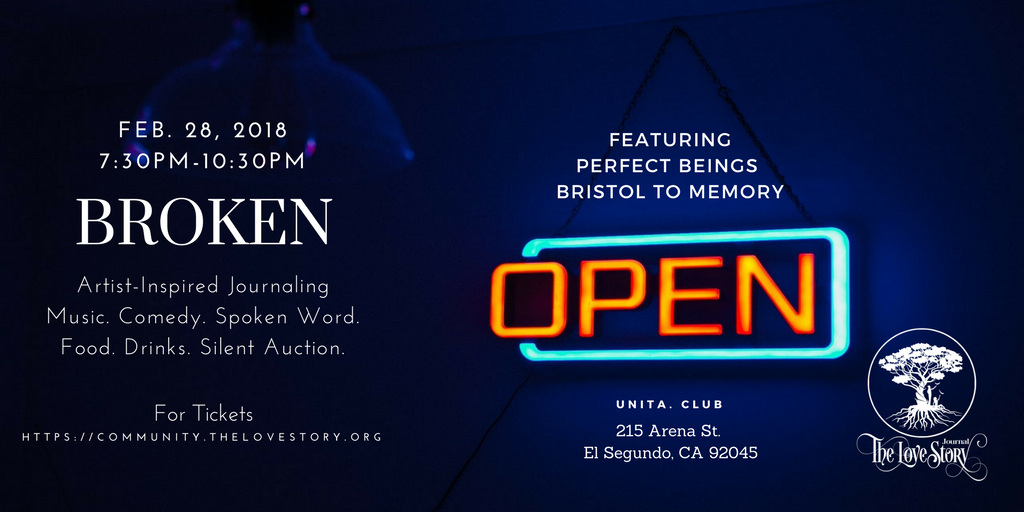 Join an inclusive, authentic and diverse group of artists for an evening of spoken word, music, artistic expressions, and live journaling.

The "BREAK YOUR HEART OPEN" Interactive Showcase Series

The Break Your Heart Open series is designed to showcase authentic conversations through a multitude of artistic expressions to benefit organizations and communities for social good.

SHARE HEART & ART

The Love Story presents "Break Your Heart Open" Live Showcase Series, a hybrid of audience open mic & indie talent sharing the stage with featured artists from The Love Story Journal.

We provide an artistic platform and a safe community for you to express your unfiltered thoughts in poetry, music, and spoken word.

Leave PC, peachy, and filters out the door. This is an intimate occasion for real talk. We'll express heartbreaks, death, loss, life, intimacy, beauty, pain, and the full spectrum of who we are as human beings.
IN HONOR OF INTIMACY
we are only accepting 30-40 people for this private event, so please reserve your space as soon as you can.

First 10 tickets are donations.
Tickets are $29 and include food, drinks, and performance.
THEME: BROKEN OPEN
This event's theme is about going through challenges in life that catalyzed one's discovering and expressing of our inner voice.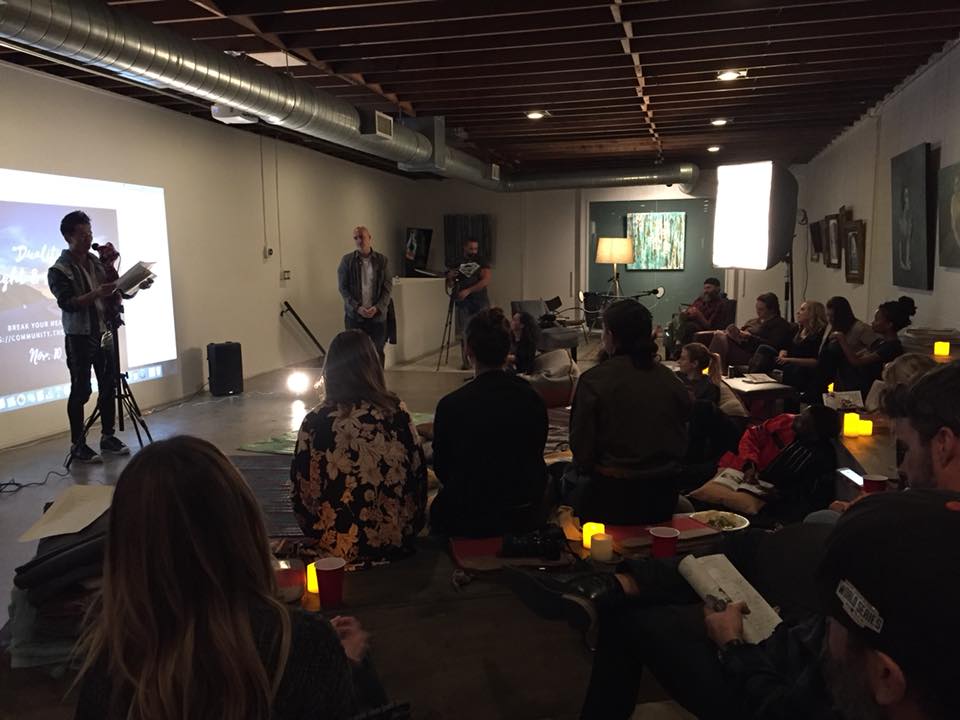 SCHEDULE
7:30-8: 30 pm Open Mic + Journaling
8:30-9:00pm Food. Auction. Network.
9:00-10: 30 pm Feature Performances + Journaling
FEATURE ARTISTS
Ryan Hurtgen from Perfect Beings (Acoustic)
www.perfectbeingsband.com
Bristol to Memory (Acoustic)
https://www.bristoltomemory.com/
PREVIOUS SHOWCASES

Previous Showcases
"DUALITIES" LIGHT AND SHADOWS"
https://community.thelovestory.org/dualities-light-and-shadows/

"FORGIVE TO LIVE"
https://community.thelovestory.org/forgive-to-live/

"THE BUTTERFLY EFFECT"
https://community.thelovestory.org/the-butterfly-effect/

"CONSCIOUS MEN"
https://community.thelovestory.org/conscious-men-spoken-word/