About this Event
FOSSIL FREE CALIFORNIA FUNDRAISER
THURSDAY, FEBRUARY 13, 2020
6 pm -7:30 pm @ DAVID BROWER CENTER, 2150 ALLSTON WAY, BERKELEY CA
Featuring the PHOTO ARK: Joel Sartore's groundbreaking effort to document species before they disappear—and to get people to care while there's still time.
With food by the Mixing Bowl and presentations by youth activists.
Please RSVP now.
If you cannot attend, please make a donation.
To support Joel Sartore's work, buy prints here.
The Brower Center is honoring Sartore with its annual Art/Act: Award, given to an artist who has dedicated their career to using art for activism. Photo Ark by Joel Sartore is made possible through the generosity of the City of Berkeley and Frog's Leap Winery.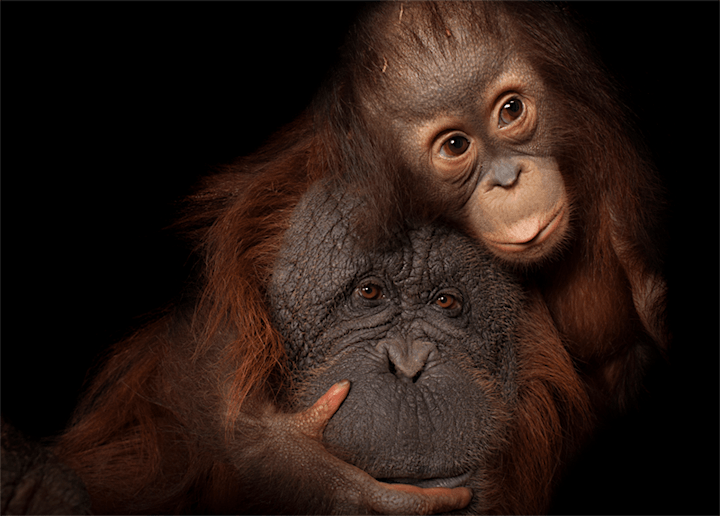 Photo by Joel Sartore of a rare juvenile Bornean Orangutan and its adoptive mother. See more stunning images at the Photo Ark