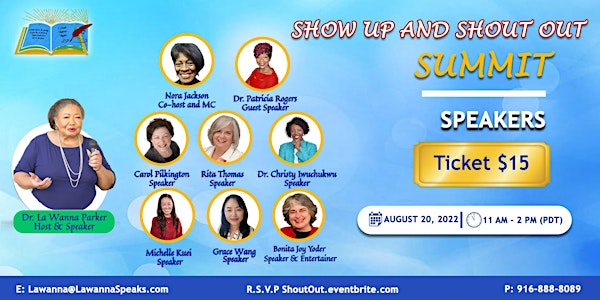 Show Up and Show Out
Here is an opportunity to hear from a variety of speakers and learn new ideas, techniques, and strategies to help you or your business grow.
About this event
Here are three reasons for attending this summit:
1. To network
You should attend this summit because of the opportunity to meet with like-minded people and entrepreneurs.
2. You will find solutions to your problems and grow in knowledge.
People from many backgrounds, geographical areas, and experiences have the opportunity to exchange information,
3. The opportunity to make new friends and renew friendships.
It is an excellent way to get your name known.
ATTENDEES RECEIVE:
• Copy of Event Replay
• Customize Virtual Backgrounds
• Entrepreneurs Breakout Session
Networking is essential in today's economy, and building productive relationships is a requirement for the entrepreneur.
Speakers will share valuable tips, strategies, and processes that have catapulted them to levels of success in their industry.
We look forward to seeing you at the "Show Up and show Out Virtual Summit."
Dr. La Wanna Parker, CEO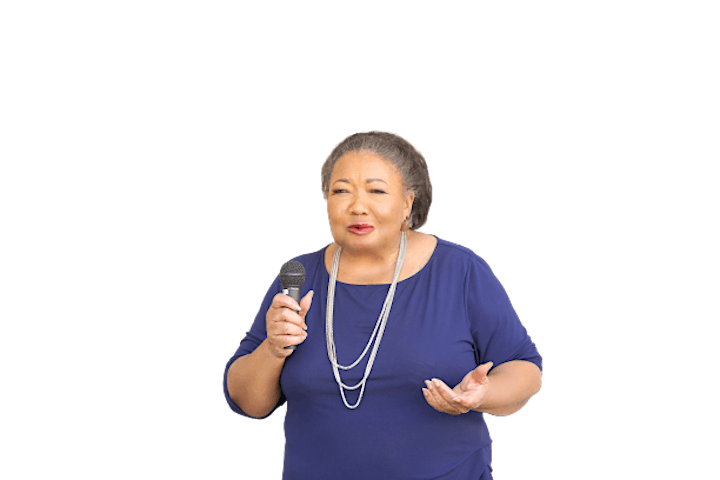 DR. LA WANNA PARKER - EVENT HOST, ORGANIZER, AND SPEAKER
Dr. La Wanna Gean Parker is the Founder of "Courage to Live Your Dream, LLC., an Amazon International Award-Winning Author, three (3) Time Best-Selling Author| International Author| Blogger| International Public Speaker| Journaling Coach| Podcast/TV Host
Her energy as a Podcast/TV Show Host: "Courage to Live Your Dream on iHeart Radio, iTunes, Amazon Fire, and Roku," has served a vast number of influencers in the entrepreneur arena.
Dr. Parker's achievements include "Woman of the Year, Area Speech Contest Winner, Doctorate of Humanities and Conflict Response, International Winner in a Short Story Anthology, EIPPY Award, & (3) Distinguished Toastmasters' Awards."
Dr. Parker is an inspirational and journaling coach who skillfully leads by example. She will assist you to organize and prepare a story to captivate your readers and listeners when she collaborates with you.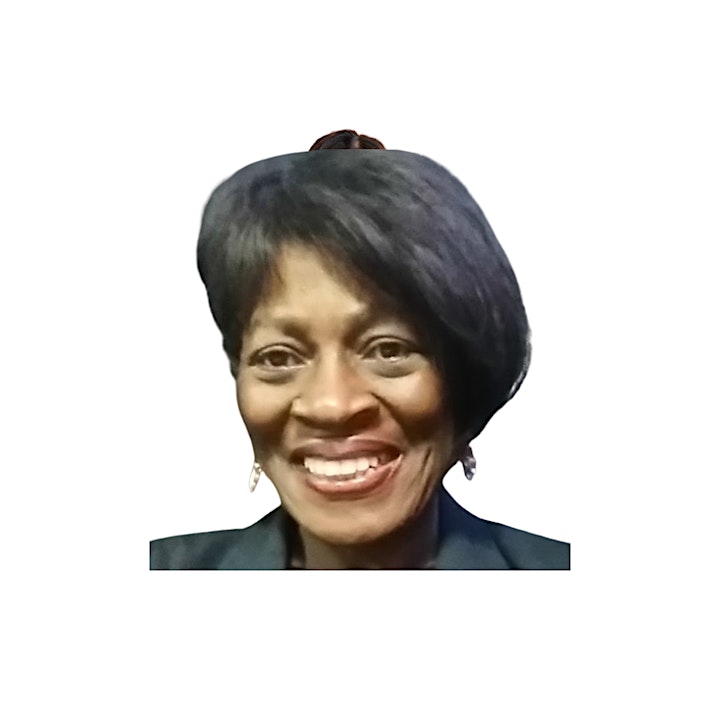 Nora Jackson, Co-Host and MC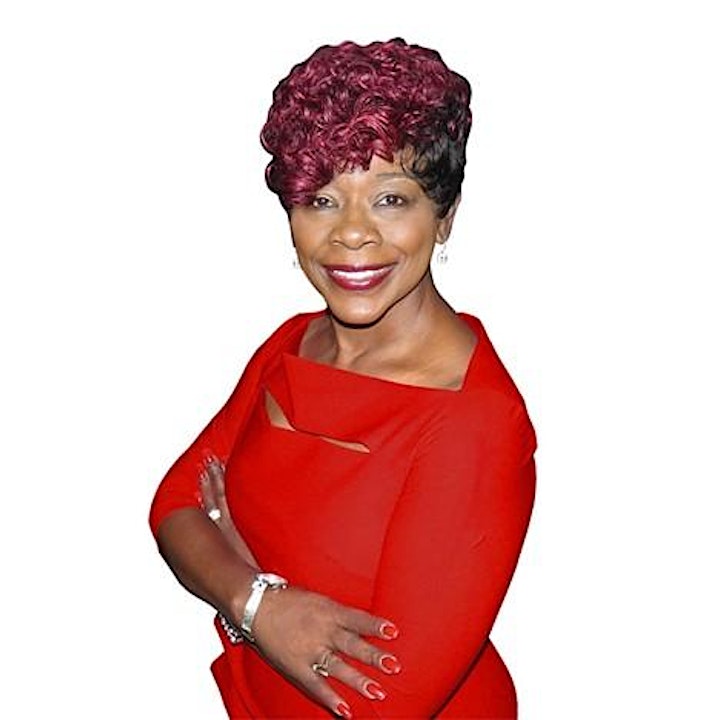 DR. PATRICIA ROGERS - SPEAKER
CEO of Unity In Service, Inc., a retired Corrections Lieutenant who completed 29 years in law enforcement and trained thousands of employees to excel in their careers. Dr. Rogers completed 12 years in the US Army & is a Graduate of ST. Thomas University.
Dr. Rogers discovered her gifts & talents and turned them into a business. She has positioned herself as a Visibility Strategist| International Public Speaker & International Best-Selling Author& Virtual Event Coordinator|
Her "Inspirational Breakthrough System" will show you strategies, improve your personal development, and build confidence.
Dr. Rogers worked in the corporate arena and had a vast amount of knowledge that she could take entrepreneurs from where they are to where they desire to be with ease.
Her zone of genius is promoting others and raising their level of authority through the public speaking events she hosts. "You Speak while Unity In Service, Inc. fills the seats."
Dr. Rogers gives you exposure through LIVE interviews and teaches you how to host your online events easily.
Dr. Rogers is a high achiever and knows that titles raise your level of authority and position you as an expert in your niche. The recipient of many awards and recently obtained the "Honorary Doctorate Award" from Theophany University.
Rita Thomas, Speaker
Rita Thomas is an Entrepreneur, Photographer, Automation Specialist, Speaker, and Air Force Veteran committed to showing entrepreneurs how to make the most of all their assets.
Her skill and passion for showing others how to automate their business for more success and peace of mind were born of her own need to streamline her business.
Like many entrepreneurs, Rita started her first business, professional photography, while still working a full-time job. She discovered how to use automation to increase her part-time revenue to the point where it replaced her full-time income.
Rita now shares the same systems that saved her sanity and allowed her dream to come true with other entrepreneurs through training and automation.
Workflow Automation Certified Partner
Marketing & Branding Photographer
Rita Thomas
865.326.3656
Rita.MyNTIcard.com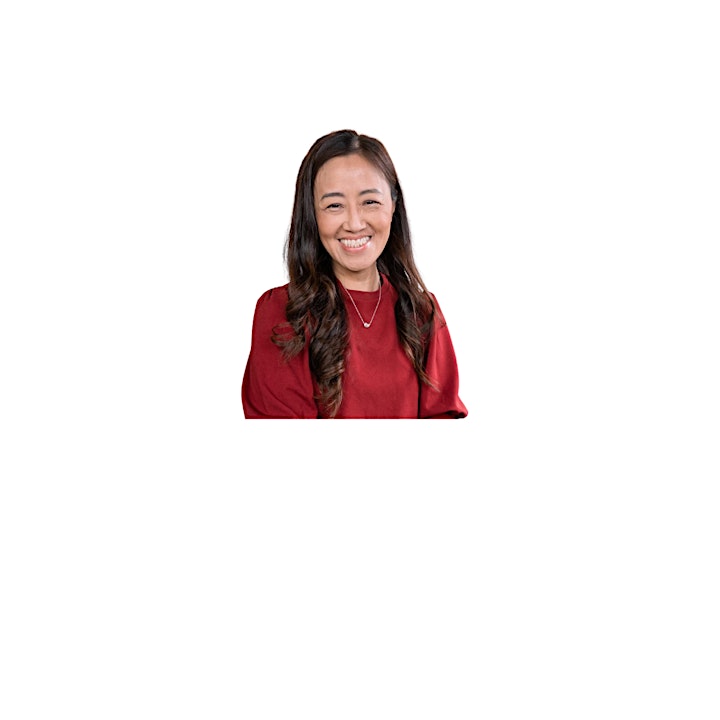 Michelle Kuei, International Speaker
Michelle Kuei is an international speaker, certified visibility coach, content marketing strategist, and author. As the Founder of Elevate LifeCoaching, Michelle mentors women to use the power of storytelling as their secret sauce in attracting an endless stream of clients and turning their passion for coaching into a profitable business.
Clients who work closely with her start their coaching business confidently and courageously through the Brave Your Brand Academy. They get clarity to message and implement marketing strategies that are profitable and authentic.
In her book, Perfectly Normal: An Immigrant's Story of Making It In America, Michelle shared her stories of Love, Courage, and Connection to empower her audience in letting go of the imposter so they can make a more significant impact. Michelle has been featured in The Los Angeles Tribune Live series, Shoutout LA, Voyage LA Magazine, FOX, and Authority Magazine for her expertise on topics of overcoming adversity.
Michelle's Educational Achievements include ICF Accredited Associate Certified Coach, Doctor of Pharmacy, Certified Energy Leadership Index Master Practitioner, Certified CORE Dynamic Transition Coach, and Certified Content Marketing Strategist.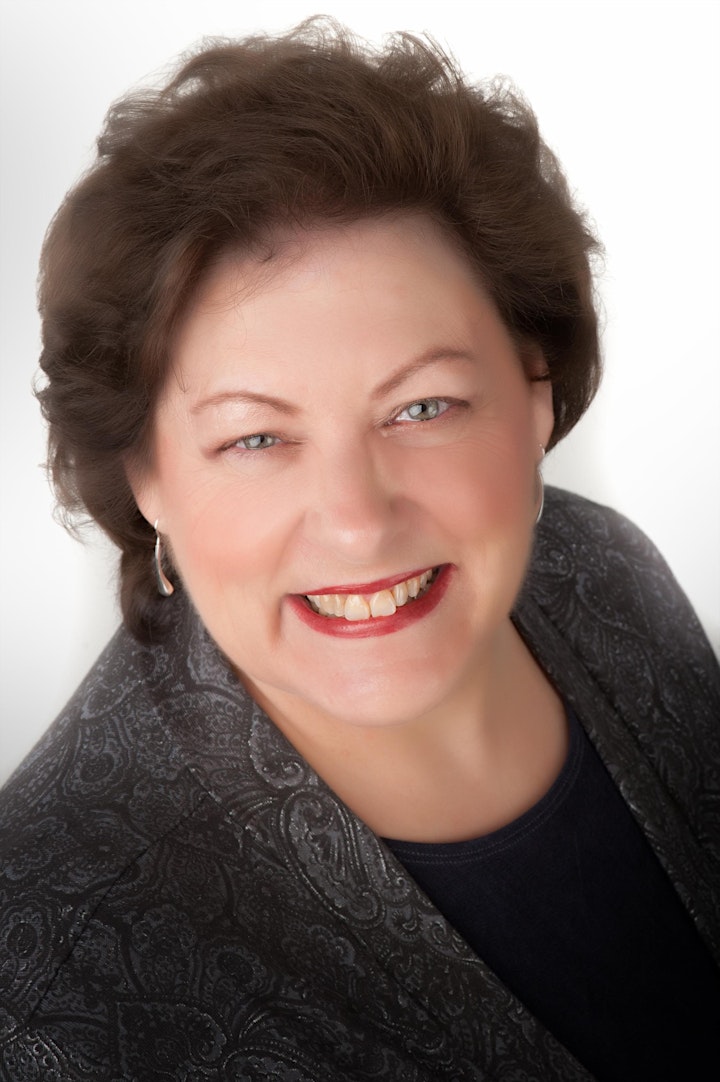 Carol Pilkington, Speaker
Spiritual/Transformational Teacher, Minister, and Best Selling Author
Carol Pilkington (Pil King Ton) is a Spiritual Teacher and Minister with over 30 years of metaphysical practice and training experience. Carol takes her students on a path to a deeper understanding and self-awareness of who they are regardless of one's faith, religion, or spiritual background. She teaches students how to discover answers from within through a process of contemplation and inquiry, enabling them to live life on their terms as their authority. Carol also guides those experiencing relationship challenges, anxiety, stress, and grief, including various types of loss, such as Loss of Control, trust, or loss of a loved one; loss of identity due to changes in marital status and/or career, health. Carol received certification from The Twilight Brigade, a national non-profit organization supporting veterans in hospice care, to assist terminal patients and loved ones to better cope with end-of-life transition. She is also an ordained minister.
Carol Pilkington
661-313-4578
Spiritual Counselor, ORDM
Astrologer, Best-Selling Author, Speaker
https://calendly.com/carolpcalender
Check out my best-selling Itty Bitty Astrology Book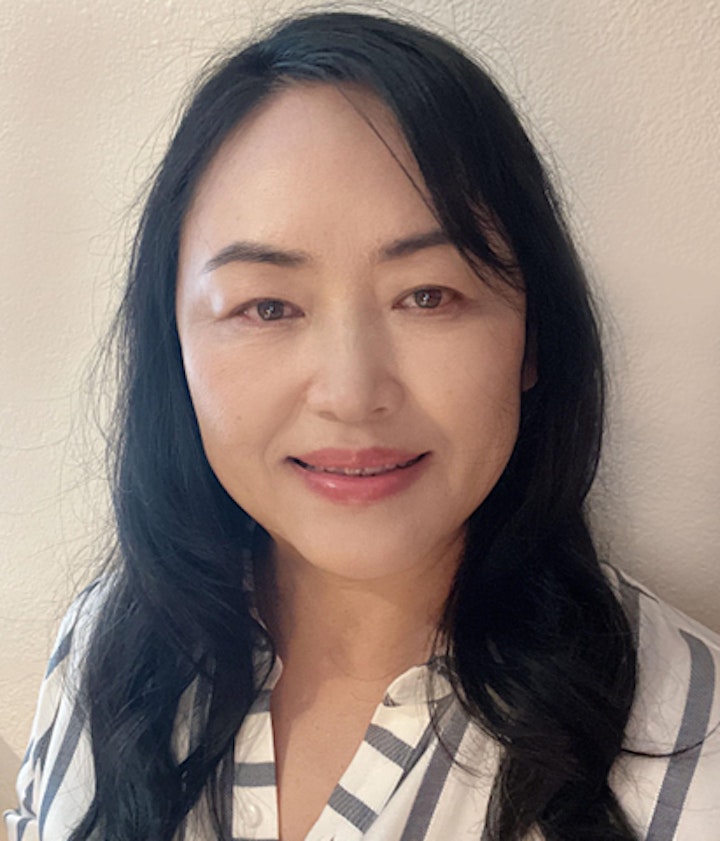 Grace Wang, Speaker
4-time Amazon bestselling author, entrepreneur, self-made millionaire, and business & Amazon self-publishing coach.
Join my email list at: eepurl.com/hfyeY9
Email: MyHappyChoice99@gmail.com
YouTube channel: My Happy Choice
Website: MyHappyChoice.com
Registration fee for speaking engagement.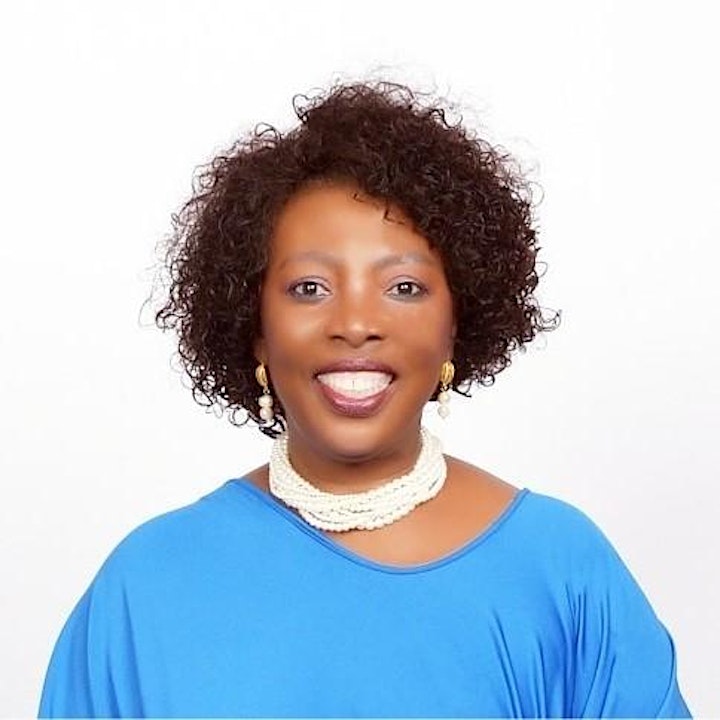 Dr. Christy Iwuchukwu, Speaker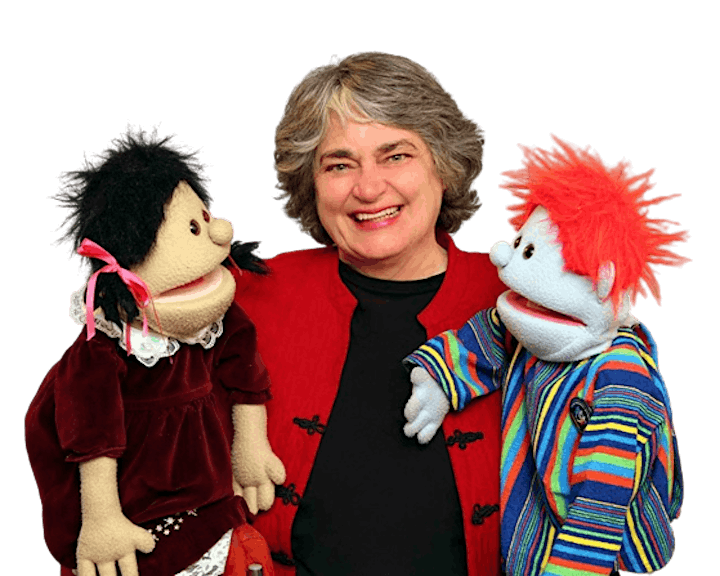 Bonita Joy Yoder
As an attorney turned speaker, edutainer, and emcee, Bonita JOY Yoder is known as "The Court Jester." She delivers memorable presentations with ventriloquism, wit, and wisdom that can be adapted to suit your virtual or in-person event. Her mission is to inspire you to express your inner joy through humor, light-mindedness, and light-heartedness.
Bonita Joy's experience includes magic and ventriloquism performances, over 25 years of law practice, and real estate investing. She is a contributor to four collaborative books, a former syndicated magazine columnist, and author of a forthcoming book applying ventriloquism as a metaphor for your business and life.
Bonita's speaking topics include: "Tickle Their Funny Bone: Use Humor to Leverage Your Business," "Halt the Hecklers in Your Head to Increase Your Positive Self-Talk," and "Sink Your Swamp: Stop the Saboteurs, Self-Doubts and Stuff from Stealing Your Stamina."
Bonita Joy believes humor is seriously needed in the world to lighten things up. Contact her about your business or organization's humor needs. Be it 1. consulting to create a company humor culture, 2. presenting at your conferences, emceeing events, 3. or bringing ventriloquism puppets to your unconventionally funny video marketing or online video courses. Reach her through https://joy.funandfunnier.com, email: BonitaJoySpeaker@gmail.com, or (785) 550-4944.