Description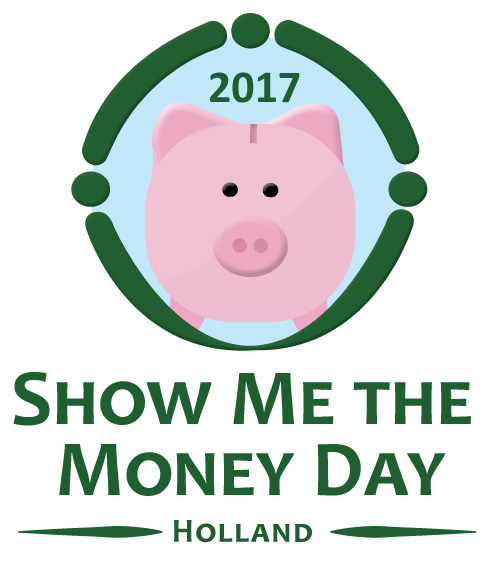 PRIZE GIVEAWAYS! FREE EVENT! FOOD!
FIRST 100 ATTENDEES WILL RECIEVE $25 MEIJER GIFT CARD!
Community Action House is pleased once again to announce that the Fifth Annual Show Me the Money Day Holland will be held on February 18th, 2017 from 12:30 to 4pm at Holland Early College. The event will connect participants with numerous resources to help them achieve financial stability through savings, education, entrepreneurship and homeownership opportunities.
Show Me the Money is about financial stability and prosperity for our community members. The resources are a big benefit for students and families especially, but there's something for everyone!
The free event will feature prize drawings for laptops and other gifts sponsored by local businesses, free food, & an indoor bounce house. The first 100 people to arrive will also receive a $25 Meijer gift card. Workshop topics include student financial aid, homebuying, credit and finance, budgeting, and other topics to empower financial stability.
To find out more information about Show Me the Money Day Holland, or to find other host sites across Michigan, visit www.ShowMeTheMoneyDay.org/Holland/
FAQs
Is there any cost to attend the event?
The event, all workshops, and everything about it, is absolutely free!
How can I contact the organizer with any questions?
Contact Meagan or Brooke at 616 392 2368 x129/x130, and via email at brookev@communityactionhouse.org mmaas@communityactionhouse.org
How can I help with this event?
Help us spread the word! Email your friends and colleagues, share on facebook and other social media, attend! If you want to get even more involved, contact us about sponsoring a table, presenting, or volunteering at the event itself.