About this Event
MQHA and Stephens College will be hosting a clinic you will not want to miss!
We are bringing in World and Congress Champion Trainer, Tommy Sheets! Come watch and learn great information about showing in trail, showmanship, horsemanship and ranch riding. Mark your calendars, and purchase your tickets now!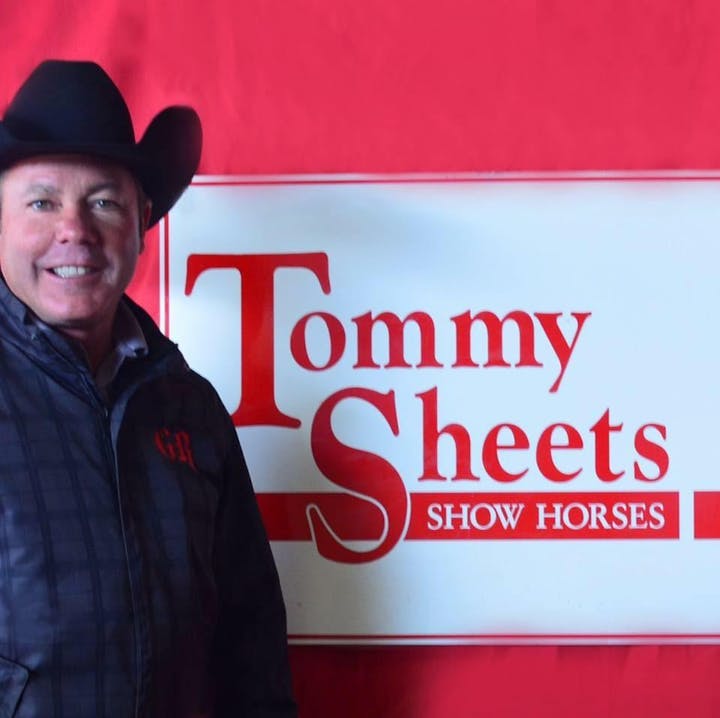 AQHA Professional Horseman, Tommy Sheets, owns and operates Tommy Sheets Show Horses in New Albany, IN. Tommy is recognized nationally as an award-winning industry leader, producing more than 50 World and Congress Champions in AQHA and NSBA competition. With over 30 years in the business, Tommy trains and exhibits top-level open horses, while also developing the most accomplished youth and amateur exhibitors in the nation. As a multiple AQHA Honor Roll and High Point Exhibitor winner, Tommy leads the way in all-around competition.
Event Schedule:
Friday, April 5:
4:00-5:00pm - Registration/Check-In
5:00-6:30pm - Ranch Riding Clinic Instruction
6:30-7:00pm - Ride the Pattern – Scoring Ranch Riding *led by Kendra Weis
Saturday, April 6:
8:00-9:00am - Registration/Check-In
9:00-10:30am - Trail Clinic Instruction
10:30-11:00am - Ride the Pattern – Scoring Trail *led by Kendra Weis
11:00am-12:00pm - Lunch sponsored by MFA Incorporated
12:00pm-1:30pm - Showmanship Clinic Instruction
1:30-2:00pm - Ride the Pattern – Scoring Showmanship *led by Kendra Weis
2:00-3:30pm - Horsemanship Clinic Instruction
3:30-4:00pm - Ride the Pattern – Scoring Horsemanship *led by Kendra Weis
*The first 90 minutes of each clinic will be instructional, led by Tommy Sheets. During the last 30 minutes, participants will ride a pattern and be scored. Score sheets for all classes will be provided for spectators to participate in the scoring and judging of the class. AQHA Professional Horseman and carded judge, Kendra Weis will then review the official score and reasons for the placing.
Thank you to MFA Incorporated and Janice Spears for generously sponsoring lunch on Saturday for all attendees!
REGISTERING FOR GROUPS OF 6 OR MORE?
Contact: Linda Murphy 573-579-8840
lindamurphy.mqha@gmail.com