Description
Show Me Shoes Foundation Prom Project 9: More Than A Dress | Atlanta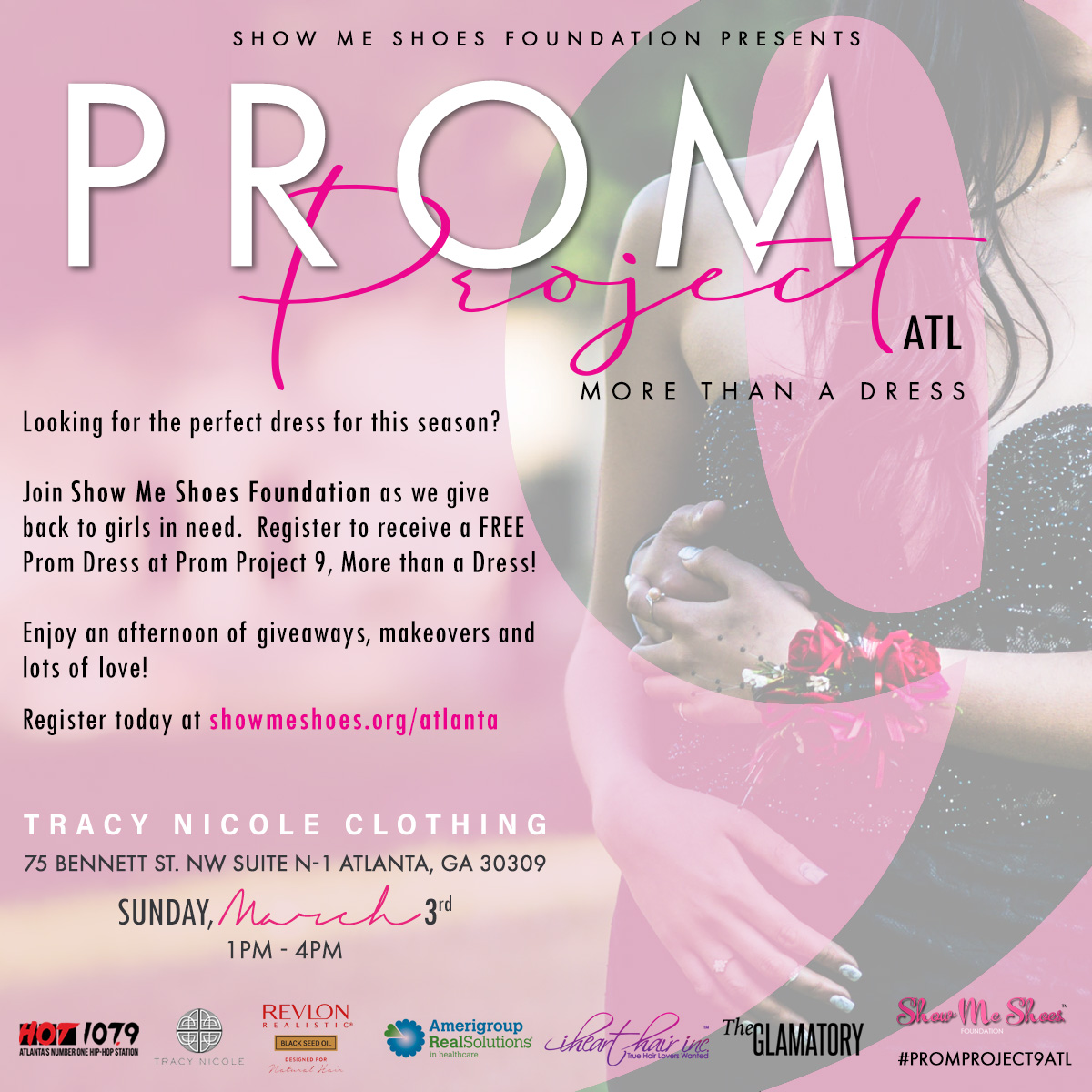 This community service event, which started in 2011, was created to assist high school teen girls who are unable to financially afford the luxury of the perfect prom. Donations of new and gently worn dresses, shoes and accessories are donated and distributed to young ladies in need.
With help from our "sole support", this event is filled with giveaways, gift bags, makeovers, photos, live music and more! So grab your daughters, mentees, friends and join us!
Registration is FREE!
We look forward to seeing you at Tracy Nicole's Boutique (inside of the TULA building)
For more info on Show Me Shoes Foundation, visit www.showmeshoes.org