Description
reRun presents an Interactive New Screening Series:
"SHOUTING AT THE SCREEN"
with Wyatt Cenac & Donwill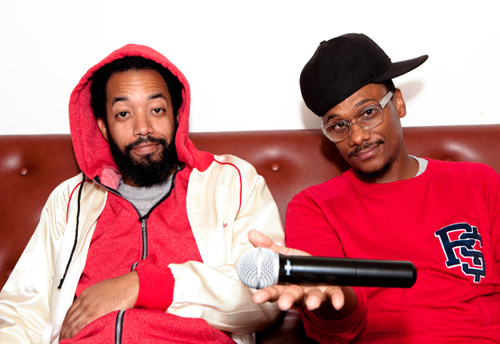 Back in the days before live-tweeting, the only way to express your thoughts while watching a movie was to yell them out loud to the delight of your friends, and the disgust of the old people two rows in front of you. Wyatt Cenac (Comedy Central's THE DAILY SHOW) and Donwill (Tanya Morgan) invite you to join them as they recreate the magic of Magic Johnson theaters and guide you MYSTERY SCIENCE THEATER 3000-style through the wonderful world of blaxploitation and black cult cinema. Each month, Wyatt and Donwill will screen another fine specimen from yesteryear, egging you on from the peanut gallery as the non-foam Statler and Waldorf. Get there early for cocktails and snacks, and settle in to experience moviegoing the old-fashioned and most hilarious way.
DONWILL: As a member of Tanya Morgan, Donwill has been involved in releasing underground classics like "Moonlighting" and "Brooklynati." When he is not penning great music, he can be found musing about the finer things in life at www.donwill.me
WYATT CENAC: Wyatt is a comedian who started his performance and writing career in L.A., where he spent three seasons as a writer on FOX's animated show KING OF THE HILL. In 2008, Wyatt starred in the three-time Independent Spirit Award nominee MEDICINE FOR MELANCHOLY, the same year he joined the news team of THE DAILY SHOW as a correspondent and writer.
Runtimes vary, but will be approximately 90 - 120 minutes.
NEXT SHOW: THURSDAY, November 10 (10pm, doors at 9pm)