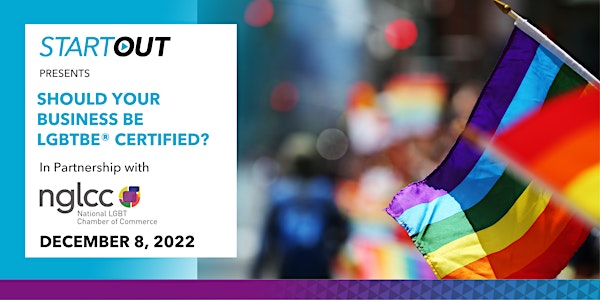 Should your company be LGBTBE® Certified?: Info Session with the NGLCC
Learn how you can grow your business by becoming a NGLCC Certified LGBTBE business and how to breeze through the application process.
Refund Policy
Refunds up to 1 day before event
About this event
Could your business be missing out on clients? Get in front of more B2B customers by receiving the NGLCC Certified LGBTBE®️ designation.
The NGLCC is the exclusive, third-party certification body that verifies that eligible businesses are majority-owned by LGBT individuals, and subsequently grants Certified LGBT Business Enterprise®️ (Certified LGBTBE®️) designation to such businesses as part of its LGBT Supplier Diversity Initiative. Certified LGBTBE®️ companies are also eligible for scholarship programs, mentorship and leadership training, and other business development tools.
Join this session to learn more about the many benefits of certification and about how to apply, then hear from a certified founder about their certification experience and ask questions during a live Q&A.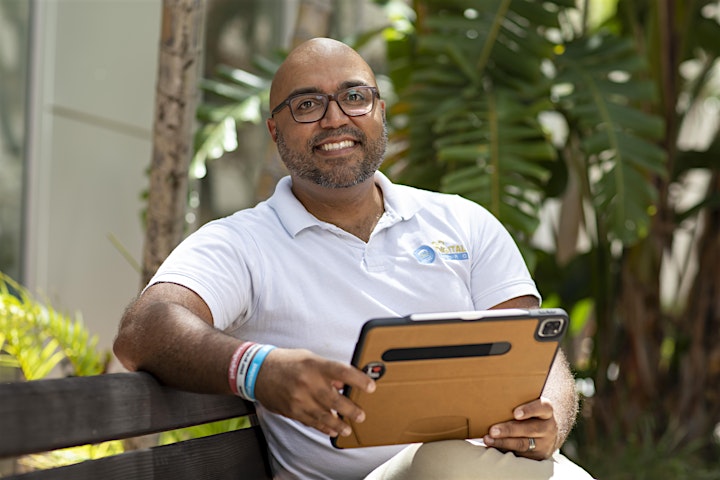 Jason Núñez
Founder and CEO of Go Digital Hero a NGLCC LGBTBE®️ certified business
Jason Núñez is the Founder and CEO of Go Digital Hero, a Digital Assistant Company. He is a Native of Puerto Rico and has 19+ years of professional experience, including service at the White House, State Department, Department of Defense, and Department of Labor.
This experience led him to establish Go Digital Hero. He and his heroes handle it all, from scheduling to travel arrangements, handling daily errands, and organizing your busy schedule for maximum productivity. Let Go Digital be your hero so that you can be a hero to your team, family, and friends.
When not being a Digital Hero, he serves as the US Air Force Senior Enlisted Leader for Religious Affairs at United States Southern Command with the rank of Senior Master Sergeant.

About the NGLCC:
The National LGBT Chamber of Commerce (NGLCC), the business voice of the LGBT community, is the only national advocacy organization dedicated to expanding economic opportunities for the LGBT business community.
NGLCC is the exclusive third-party certifying body for Certified LGBT Business Enterprise®️ (Certified LGBTBE®️) companies. Over 1/3 of Fortune 500 recognize this certification and partner with NGLCC to create fully LGBT-inclusive supply-chains.
The LGBT business owners NGLCC represents generate over $1.7 trillion in economic impact, create jobs and innovate business solutions nationwide. Additionally, NGLCC is the leading public policy advocate working to include Certified LGBTBE®️ businesses in procurement opportunities at the federal, state and local level. NGLCC Global is expanding its reach to five continents, bridging economic opportunity and LGBTI human rights worldwide.