Actions and Detail Panel
Should It Be Built?
Tue, January 26, 2016, 7:00 PM – 10:00 PM MST
Description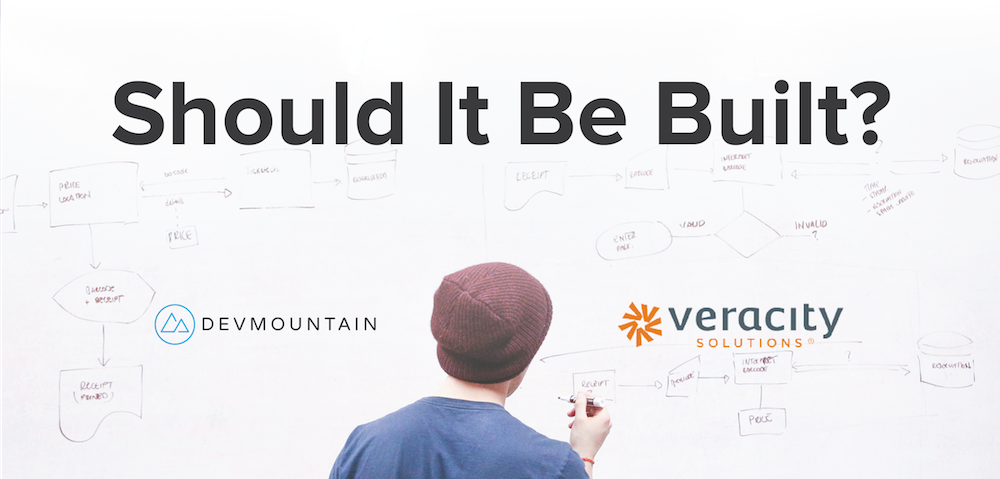 Peter Drucker, the founder of modern management, once said, "There is surely nothing quite so useless as doing with great efficiency what should not be done at all." According to Gartner research, 64% of software created over the next four years will be a waste. How can you avoid such expensive misdirection? Come learn about proven innovation management methodologies that will help you determine if a product should be built, a feature created or a process added.
Speaker Profile, Steve Hale :
Steve is an analyst at Veracity Solutions, a software development and design consulting firm headquartered near Salt Lake City, UT. He works closely with Veracity's CEO, Galen Murdock, defining the company's venture investment strategy and vetting candidate startups. He also consults clients in product and innovation management as a senior analyst.
Prior to Veracity, Steve earned a bachelor of science degree in entrepreneurship from Brigham Young University. He has volunteered as a microenterprise educator/consultant in Mexico and Brazil. He also launched a profitable peer-to-peer housing exchange website, helping thousands of students connect to solve their housing problems. Just before joining Veracity, Steve spent time as an analyst for Peak Capital Partners' venture portfolio (now formally known as Peak Ventures), performing due diligence on its deal flow.