Description
Shotgun House Quilt with Bobbie Roberson (see instructor bio below)
In this workshop you will begin Bobbie's wonderful and energetic quilt design "It Takes a Village". She is converting the house design on the quilt above to shotgun-style images, so you can make them staggered or all in a row!! Bobbie will guide you to create the blocks using a dark solid cotton background. Houses and rooftops can be any brightly-colored scraps. You will then embroider your stars, moon, streetlamps - whatever you'd like to add! Bobbie will also answer your questions on quilting and binding.
Fabric for the quilt is not provided in this class - however, we do have tons of scraps for the little houses that you are welcome to use. The background should be a dark cotton. You may bring any fabrics you think you may like to use, along with scraps, or you can purchase in our shop at our regular 15% class discount. You'll need at least a yard of dark background fabric (for wall hanging size), or 2 yards (for throw size), depending upon the size quilt you'd like to make.
This will be a fun quilt (throw-size) to make. You will get a good start on your quilt top and you may come by the shop any time and lay out your "quilt sandwich" to complete your project.
As with all our classes you will receive a 15% class discount on any class-day purchases. You may pay online, by phone or in person.
$45/per person. Machine sewing experience required. You may bring your own machine or use one of ours. Seats are limited for this workshop so register early!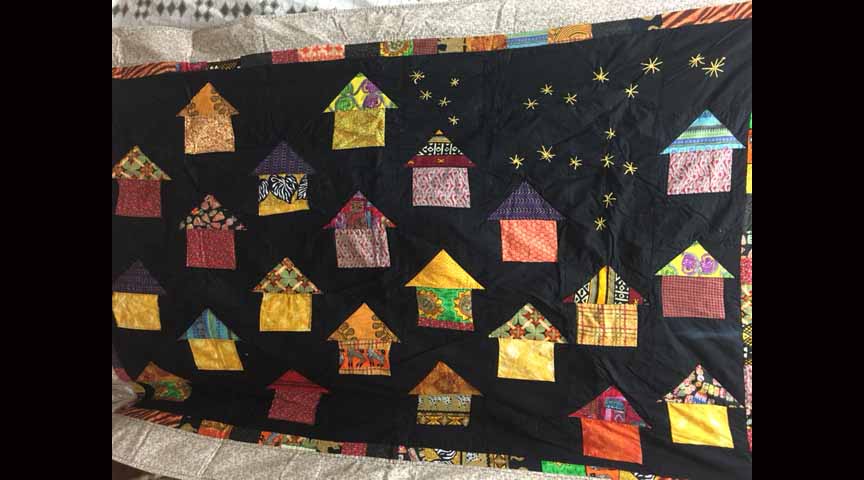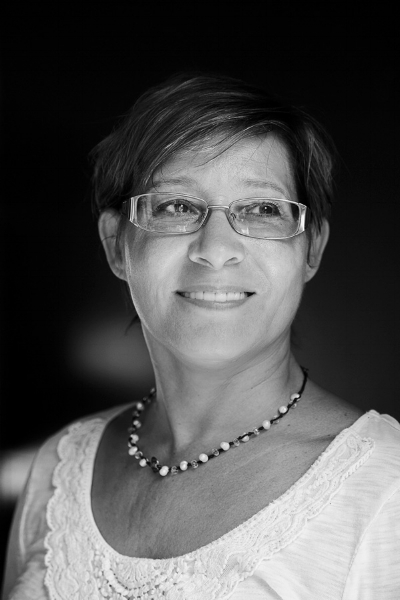 Barbara "Bobbie" Roberson
Born in Austria, Roberson grew up near the Bohemian Forest and came to the United States as an au pair. Traveling the world, she developed an obsession with collecting fabrics and found quilting to be her personal means of storytelling. Roberson's quilts are one-of-a-kind pieces that use hand-painted and vintage fabrics in addition to her personal collection of fabrics. Many of her quilts are influenced by the Quilts of Gee's Bend.
Roberson learned to sew in 6th grade, influenced by her grandmother. Her grandmother, an excellent tailor who created her own fabric using old world methods, and who worked at her craft through 2 world wars, was Roberson's mentor for many of her current methods and techniques.