Description
Annex Pro is excited to host the second annual Shotgun BBQ!
ALL ANNEX PRO CUSTOMERS ARE WELCOME
5-6PM: Shotgun info-session with Christopher Sinnott
6-8PM: BBQ, Beers and Bluegrass
Who should attend?
Everyone who loves great BBQ, craft beers, industry networking with friends and Bluegrass! (All customers are welcome whether a current Autodesk customer or not)
Anyone involved with Animation, VFX, videogame development, VR/AR/Immersive, advertising, product design, manufacturing, and any creative studio or process that requires tracking, scheduling and collaboration of digital assets
What will I learn at the 5pm info-session?
Find out why Autodesk Shotgun is used by over 1,000 creative studios
How Shotgun gives studios, production teams and artists the tools to plan, share, pivot, collaborate and grow around a central backbone for VR, film, TV, games and media projects
Christopher Sinnott

,

Autodesk Shotgun Subject Matter Expert

, will walk you through the power of Shotgun

on both the producing and creative side

The value sets behind producing in Shotgun and the tools you can lean on as a project, client, and business manager.

Christopher will also dig into some of the creative supports that Shotgun offers that keep artists connected yet immersed.
What's Shotgun?
Autodesk Shotgun Software are project management and pipeline tools that help creative studios track, schedule, review, collaborate, and manage their digital assets. Shotgun connects entire studios, teams and creative workflows.
Can I just come at 6PM for the BBQ?
5 - 6pm: Shotgun infosession and Q&A with "Shotgun Ranger" Christopher Sinnott
6 - 8pm: Classic BBQ from Railtown Cafe (incl 35-hour pulled pork shoulder and veggie options), cold craft beer from Bomber Brewing, and BC wines
RSVP now! ALL ANNEX PRO CUSTOMERS ARE WELCOME
Feel free to bring a friend, all we ask is that everyone registers individually
See you there!

---
About the Speaker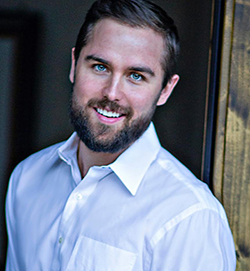 Christopher Sinnott is a member of the Shotgun Ranger team at Autodesk and has been a production mind in VFX and Film for the last 10 years. He's helped grow facilities all over the world while handling workflows on both the client and vendor side. He's lived in Chicago, Toronto, San Diego, Los Angeles, Vancouver, Mumbai, and Beijing. His credit list includes everything from VFX heavy Hollywood blockbusters like Sin City 2 and Goosebumps to independent home runs like Hardcore Henry and The Purge: Election Year. He most recently was the Head of Production at a Chinese film studio in Beijing handling a number of Chinese projects. Christopher spends most of his time supporting a wide variety of Autodesk's Media and Entertainment clients in their pursuit of a more connected global production environment.
About the Band

The Rollin' Trainwreck is a bluegrass-country-rock inspired trio consisting of Jesse Burch, Philip Puxley and Phil Bell. They live to play music and they don't get their name for nothin'!
​
2017 Awards Include:
Provincial CCMA Spotlight Performance Contest Winners
2nd Nationwide
Finalists BC Breakthrough Music Contest
Red Truck Concert Series Winners
Performances include: Burningman, Rockin' River Fest, Gone Country and Sunfest opening up for Eric Church and Little Big Town.
Their debut album "Stomp" is available iTunes,Spotify and Google Play