SHORTS PROGRAM F: Wooster Street Series - SOHO Film Festival

Wednesday, June 15, 2016 from 5:30 PM to 7:35 PM (EDT)
Event Details
DAY 7: AUDITORIUM # 3 
SHORT:  "A WAY OF LIFE"  (US) 24mins  l  Drama  l  East Coast Premiere
Writer & Director: Christopher Romano
Stars: Christopher Romano, Finn Cutler, James Romano, Patsy Meck, Palik Zozulia, Penelope Bellerjeau, Brian Anthony Wilson, Sarah Van Auken, Danny Shea
Synopsis: Carl Reed, a 27 year old single father and recently released ex convict struggles to find work before the week is up in order to pay his overbearing grandmother rent money before she kicks him out of the house. As his crunch for time nears its deadline, he is forced to choose between doing the right thing and doing what put him in jail in the first place.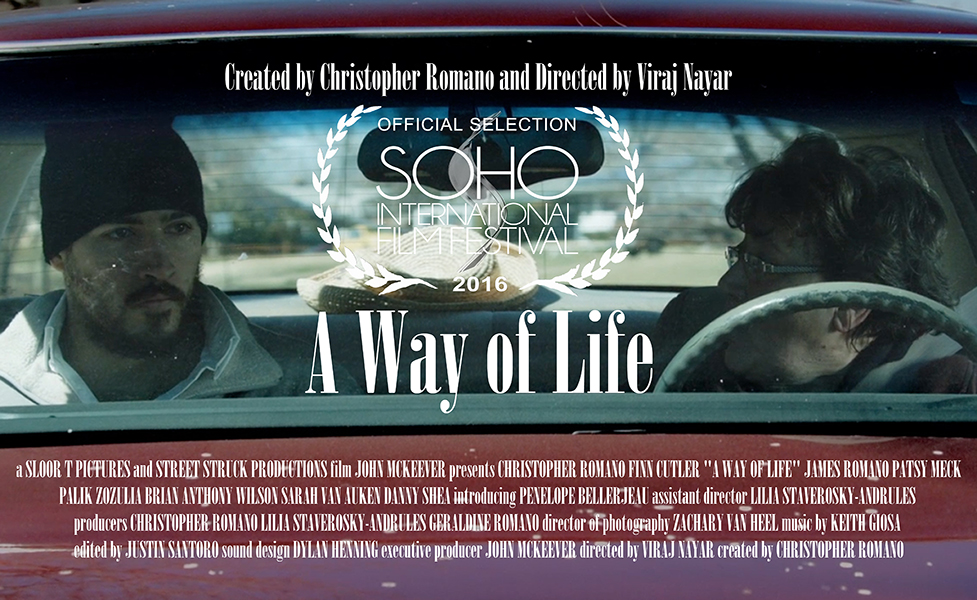 SHORT:  "WELCOME"  (US) 17mins  l  Drama  l  New York Premiere
Writer & Director: Serena Dykman
Stars: Nick Adamson, Lola Akinola, Sandra M. Bloom
Synopsis: Anna, a young Czech doctor, gets held up at US immigration after a humanitarian trip to Uganda, the day her boyfriend wants to propose to her.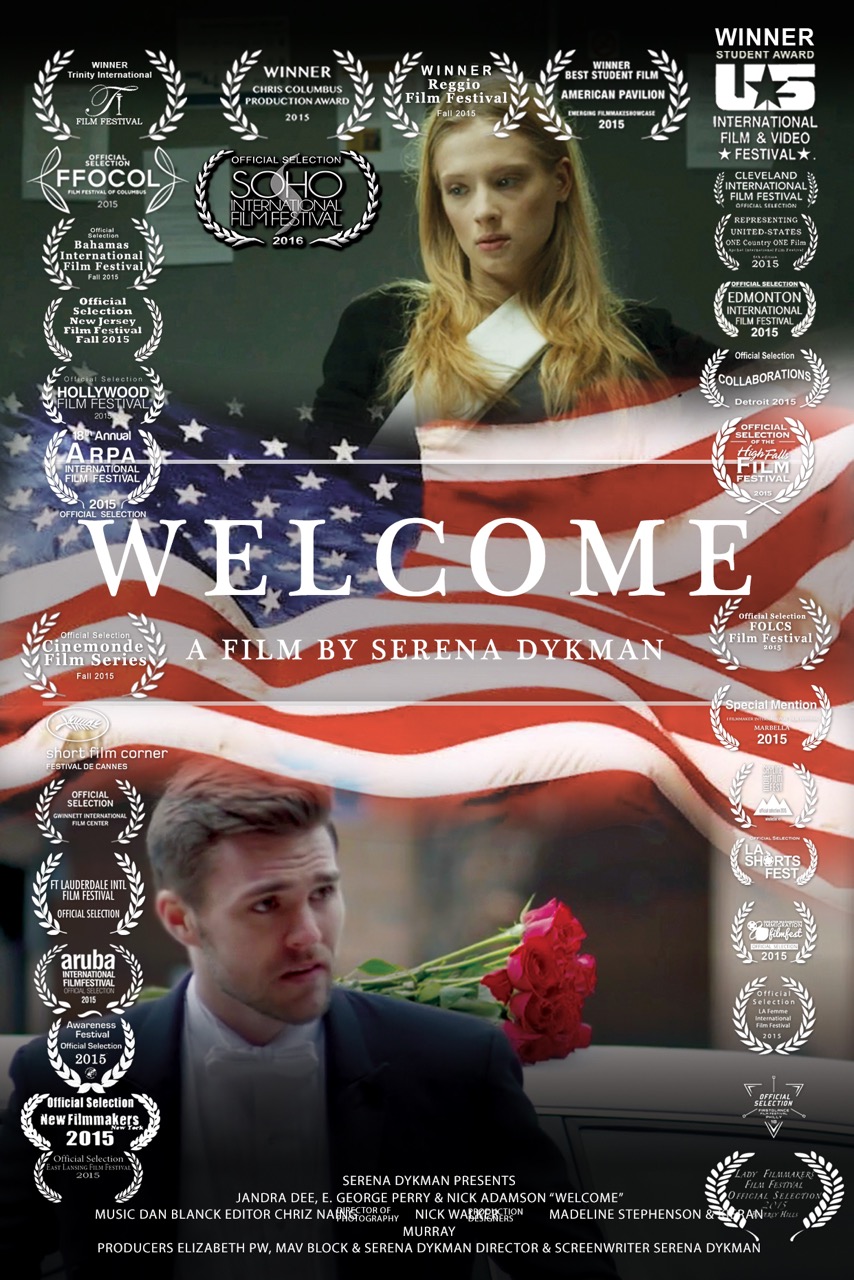 SHORT:  "OLILO"  (US) 5mins  l  Animated  l  New York Premiere
Writer & Director: Ao LI
Synopsis: A story of an introverted girl held captive by her own semi-transparent personal space.
SHORT:  "LA SANGRE EN NUESTRAS VENAS (The Blood In Our Veins)" (US) 18mins  l  Drama
Writer & Director: Mateo Marquez
Stars: Stephen Chacon, Ethan Felizzari, Lara Alcantara
Synopsis: This is the story of a small immigrant family as they face an inevitable fate and the strength to overcome it.
SHORT:  "WHISPER"  (UK) 11mins  l  Drama  l  New York Premiere
Director: Jo Lewis

Writer: Stewart Pringle

Star: Imogen Doel
Synopsis: A young woman travels to a remote beach side cabin in an attempt to finally quit her heroin habit. While there she accidentally sets in motion a chain of sinister events. Hauntingly beautiful, Whisper is a modern day ghost story that will keep you gripped from start to spine-chilling finish.
SHORT:  "STATIC RUN"  (US) 4mins  l  Drama  l  New York City Premiere
Writer & Director: Sean Ye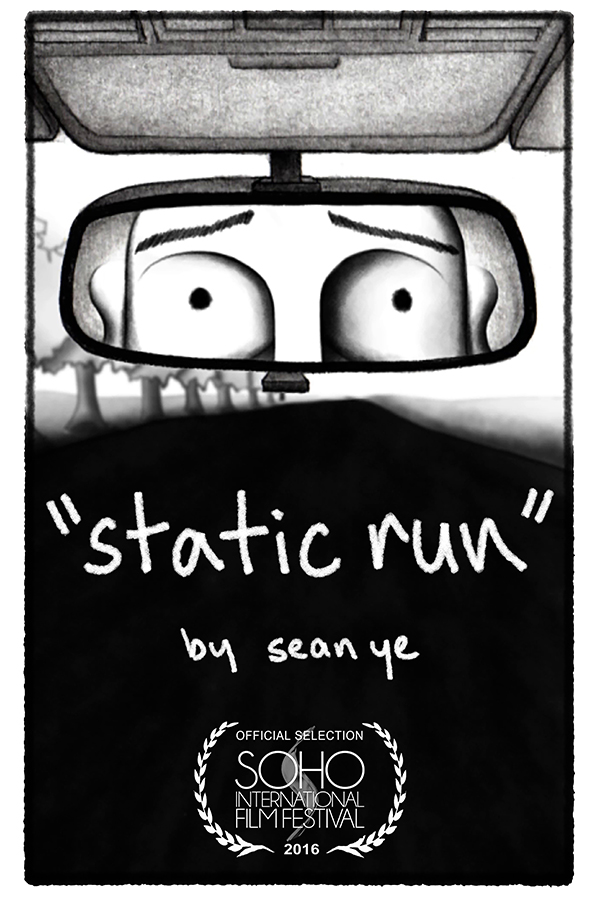 SHORT:  "THE CHOP"  (UK) 24mins  l  Comedy 
Writer & Director: Lewis Rose
Stars: Waleed Akhtar, Waj Ali, Laila Alj
Synopsis: 'The Chop' is a comedy about Yossi, a charismatic Kosher butcher who loses his job, cannot find work at other Kosher butchers, and therefore decides to pretend to be Muslim in order to get work at a Halal butchers.
    SCREENING FOLLOWED BY Q & A WITH THE CAST & CREW.   
When & Where

Village East Cinema - AUDITORIUM #3
189 2nd Avenue (12th Street)
New York, NY 10003


Wednesday, June 15, 2016 from 5:30 PM to 7:35 PM (EDT)
Add to my calendar
Organizer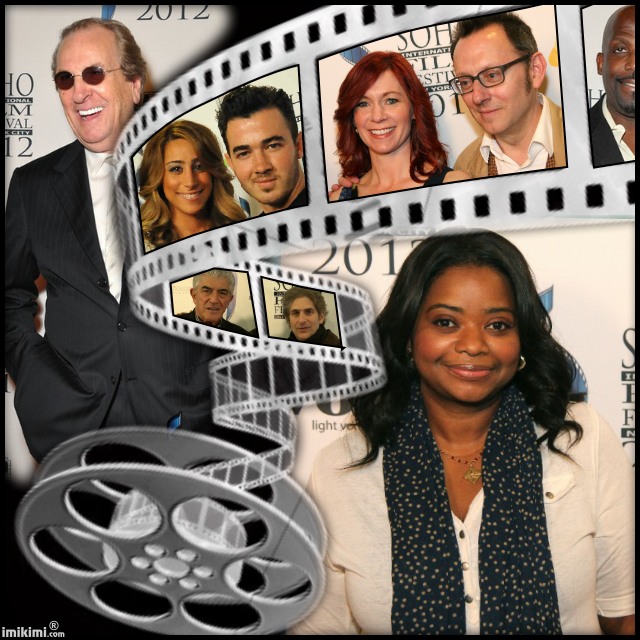 General Information
Accepting full-length features, short films and documentaries from professionals and amateurs alike, SOHO Film Fest will hold screenings, panels and host social events and other networking opportunities for everyone involved. Leading figures from all disciplines of the film industry including distributors and media will be in attendance.