SHORTS PROGRAM E: "Varick Street Series" - SOHO Film Festival

Tuesday, May 20, 2014 from 5:45 PM to 8:00 PM (EDT)
Event Details
**AUDITORIUM #2**
Short:  "Creamen" (US) 11mins I Comedy 
Director: Esther Casas
Writers: Juan Bissone, Esther Casas, Eugene the Poogene, Samina Virani
Stars: Geoffrey Cantor, Jen Cohn, Mike Landry
Synopsis: 'Creamen'- taken from the latin word 'crimen', meaning crime , is a colorful, symbolic story about the global warming crisis, which brings together an unlikely group of anthropomorphic ice-creams who unexpectedly are forced to confront the challenge of a potentially devastating future together- our future.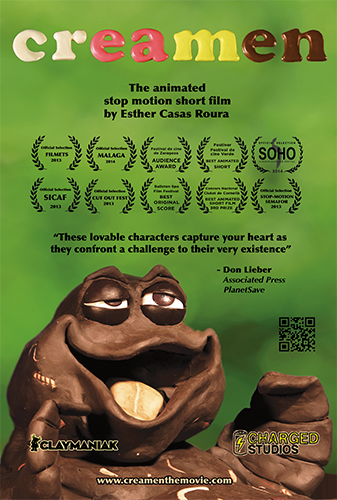 Short:  "Emily" (United Kingdom) 21mins I Crime | Thriller  | World Premiere
Written & Directed by Guy Davies
Stars: Chloe Partridge, Marc Danbury, Matthew Leonhart
Synopsis: Two kidnappers get caught up in a seemingly routine job when Emily, a millionaire's daughter with her own agenda, proves to be more complex than they anticipated. .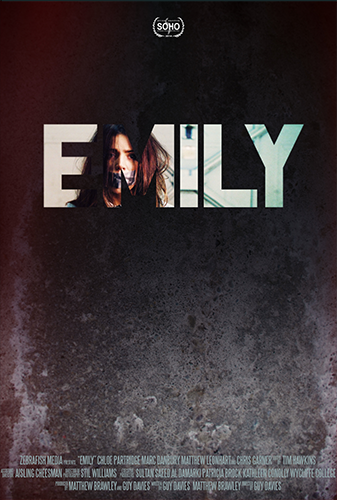 Short:  "Wild Woman" (US) 12mins I Comedy | World Premiere
Written & Directed by Joy Shatz
Stars: Joy Shatz
Synopsis: The Wild Woman: Legend or reality? In this quirky mockumentary, a reporter goes on a quest to solve a modern mystery.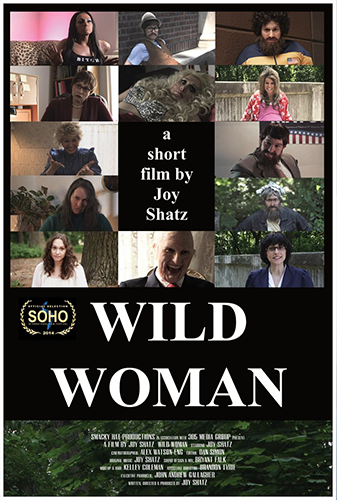 Short:  "A Conversation About Cheating With My Time Travelling Future Self" (US) 8mins I Drama
Director: Pornsak Pichetshote
Writer: Pornsak Pichetshote
Stars: Bobby Campo, Lauren Kruse, Haley Webb
Synopsis: A man travels back in time to tell himself his life will get better if he cheats on his girlfriend.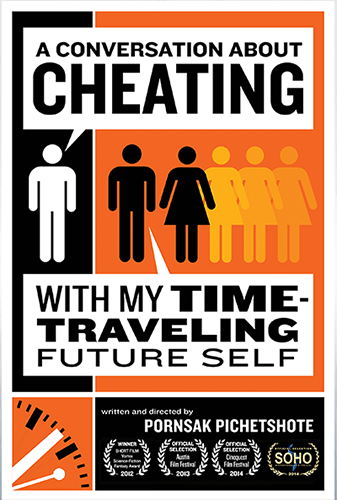 Short:  "My Cross To Bear" (US) 40mins I Drama | New York Premiere
Written & Directed by Peter Bongiorno
Stars: Faron Salisbury, Todd Lewis, Summer Crockett Moore
Synopsis: Forgive me Father. For you have sinned. Based on a true story of one brave young man that survived years of abuse from the same people that were supposed to nurture and protect him.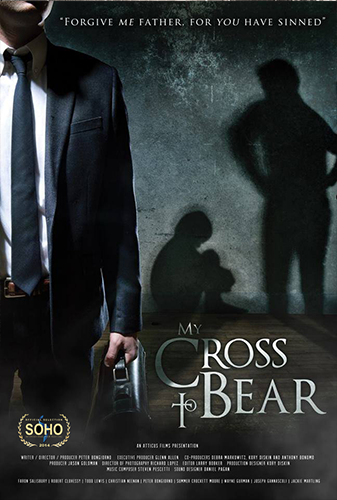 SCREENING FOLLOWED BY Q & A WITH THE CAST & CREW.   
When & Where

Village East Cinema - AUDITORIUM #2
189 2nd Avenue (12th Street)
New York, NY 10003


Tuesday, May 20, 2014 from 5:45 PM to 8:00 PM (EDT)
Add to my calendar
Organizer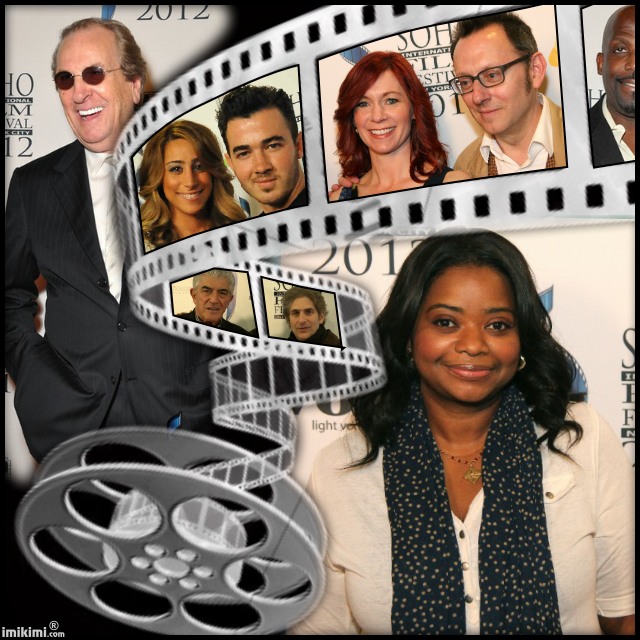 General Information
Accepting full-length features, short films and documentaries from professionals and amateurs alike, SOHO Film Fest will hold screenings, panels and host social events and other networking opportunities for everyone involved. Leading figures from all disciplines of the film industry including distributors and media will be in attendance.