SHORTS PROGRAM C: Prince Street Series - SOHO Film Festival

Sunday, June 12, 2016 from 11:00 AM to 1:20 PM (EDT)
Event Details
DAY 3: AUDITORIUM # 1 
SHORT:  "SOUND / VISION"  (US) 14mins  l  Drama  l  New York Premiere
Director: Jeremiah Kipp

Writer: Ari Rossen

Stars: Pia Haddad, Rita Posillico, Ari Rossen
Synopsis: Lost in an unfamiliar town, a shy Muslim girl (Nasrin) meets a disillusioned Jewish pianist (Adam) and makes an unexpected discovery.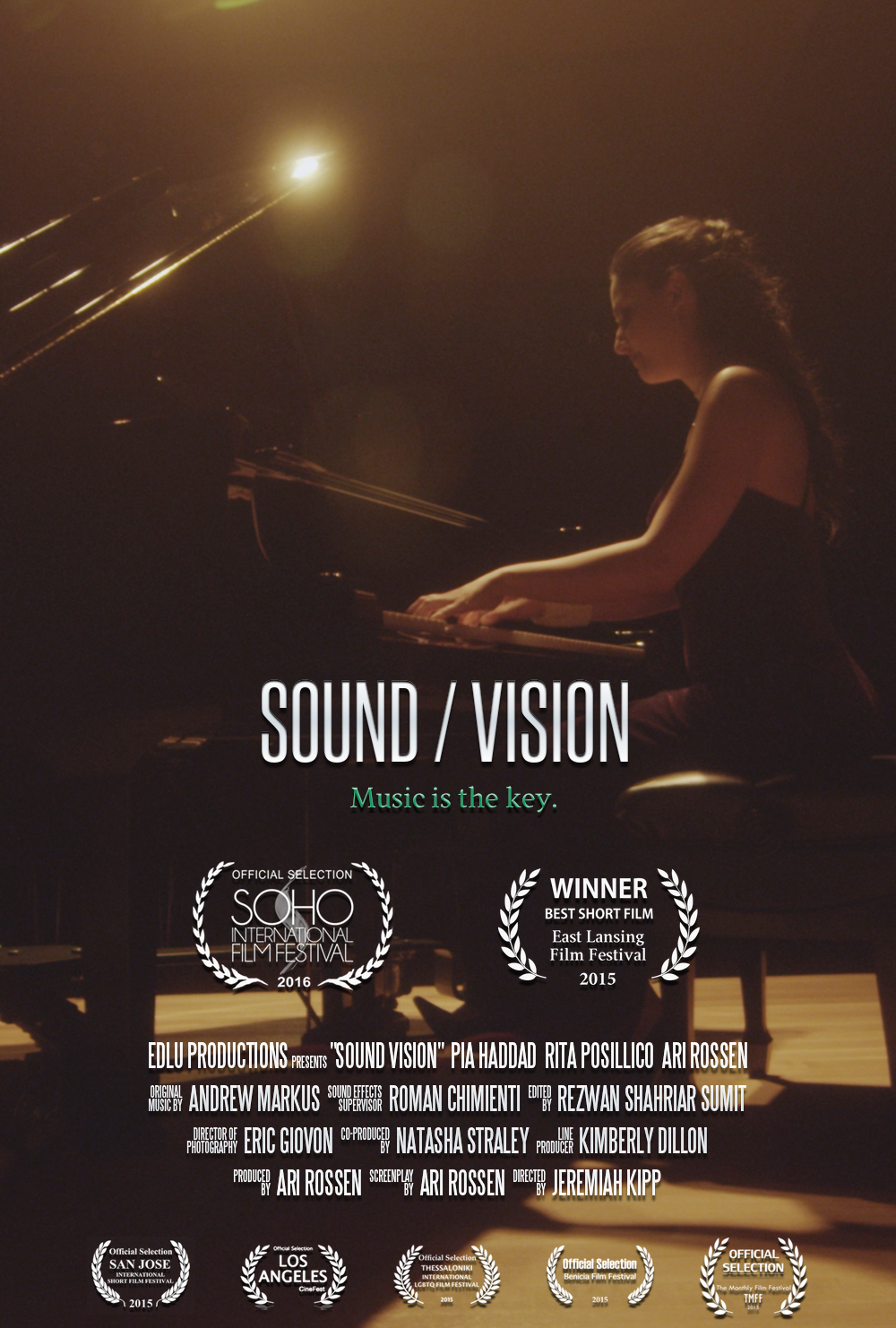 SHORT:  "UNDER A STONE"  (US) 23mins  l  Drama  l  New York Premiere
Director: William Klayer

Writer: Maria Scavullo

Stars: Nick Lashaway, Teresa Yenque, Maria Scavullo
Synopsis:   A woman returns to her hometown for a family obligation. She reunites with her brother, but they clash in how they cope with their awful past.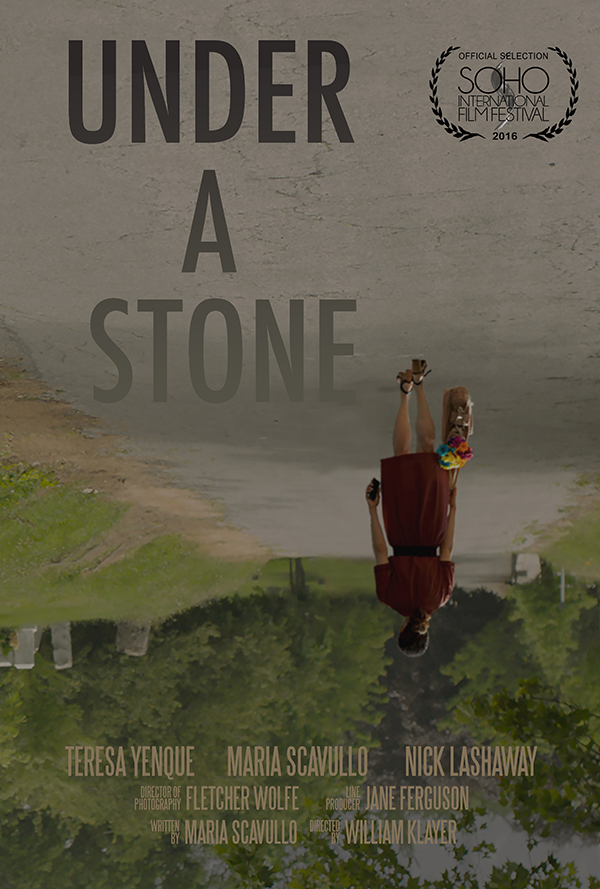 SHORT:  "TANGO ON THE BALCONY"  (US) 20mins  l  Drama  l  New York Premiere
Director: Minos Papas

Writer: Minos Papas

Stars: Giuseppe Bausilio, Joyce Miller, Aristotle Stamat
Synopsis: Johnny, an Iraq war veteran who wrestles with post traumatic stress and the transition to civilian life, is tormented by an incessant hyper vigilance and insomnia and the lingering questions of his past actions in combat.
SHORT:  "THE STREAM"  (Us) 11mins  l  Drama  l  New York Premiere
Writer & Director:  Claudia Fucigna
Stars: Juan Riedinger, Elena Evangelo, Lauren Schacher, James Morrison, Mustafa Shakir, Jules Wallace, ER Ruiz
Synopsis: Blair, a young father, works as a dishwasher to support his girlfriend Rory and their baby. On the side, Blair takes underground, no-holds-barred fights for cash. When he is diagnosed with a brain condition that gives him supernatural visions of a foreboding future, he must question whether or not to go up against the formidable Jules, a Muay Thai champion. Blair faces the impossible guided by a mysterious woman who may or may not be a part of his visions.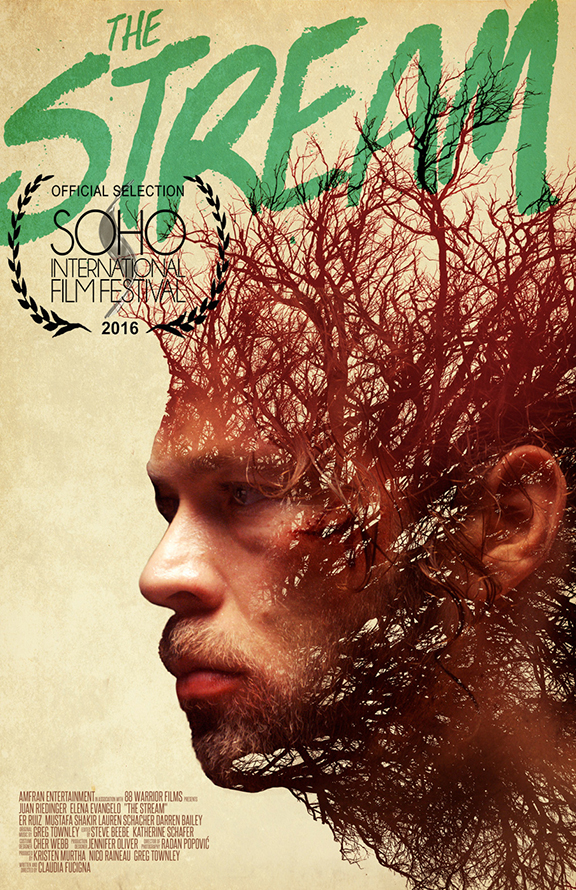 SHORT:  "THE NIGHTRUNNER"  (US) 22mins  l  Drama  l  World Premiere
Director: Aaron Sinclair

Writer: Aaron Sinclair

Stars: Travis Landry, Joy Shatz and Robert Brodey
Synopsis: Nightrunner is an everyday guy who starts running throughout the downtown core of his city in the middle in the night in an attempt to combat insomnia. Although the midnight runs do seem to help him fall asleep he soon realizes that the city has other plans for him.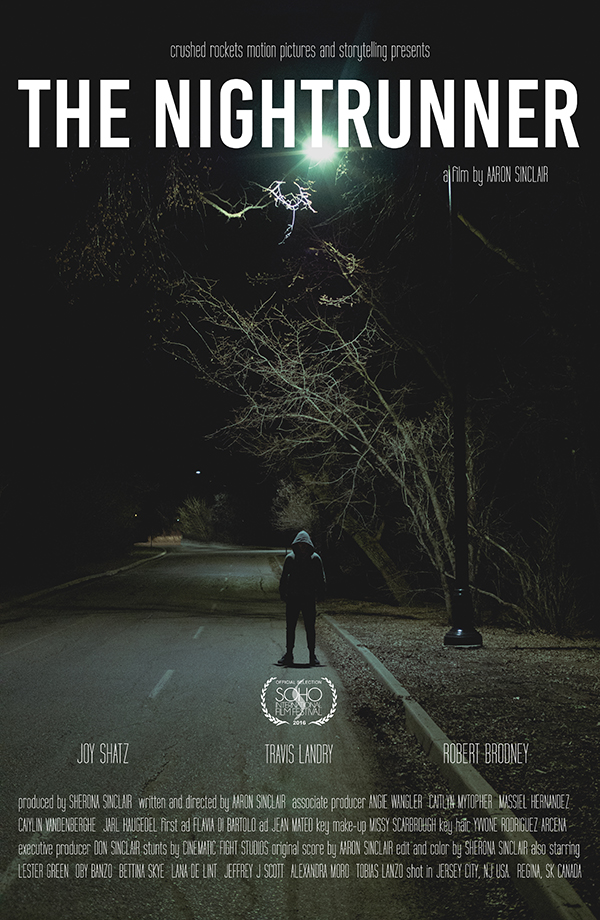 SHORT:  "DAFFY"  (US) 14mins  l  Drama  l  World Premiere
Wrirter & Director: Ayden Skye
Stars: Ayden Skye, Alec Funiciello, Cole Selby, Kristen Vaganos
Synopsis: Two high schoolers who haven't said a word to each other since the second grade find out that the key to a memorable school dance....is ditching the school dance.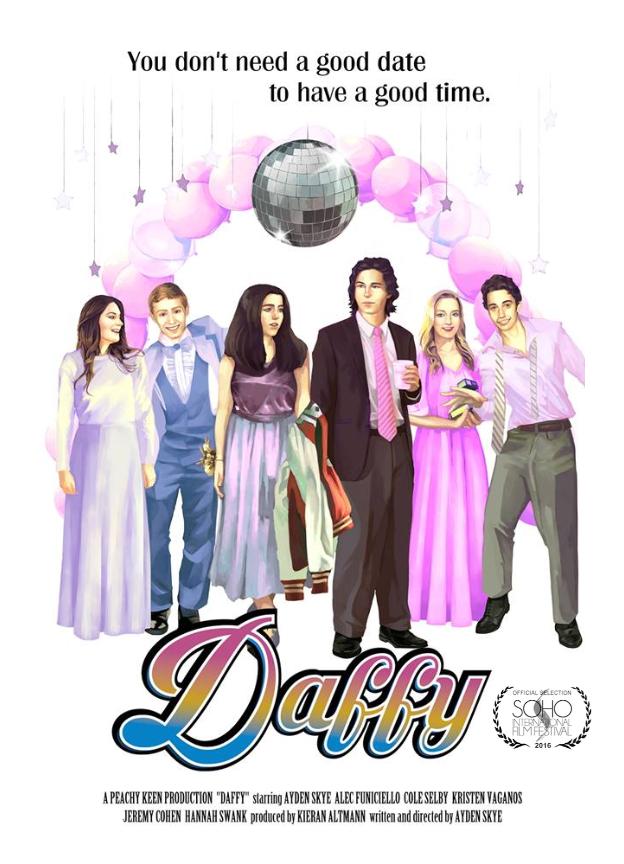 SHORT:  "SILLY STRING IS FOREVER"  (US) 6mins  l  Romance  l  World Premiere
Director: Robert McCaskill

Writers: Ella Dershowitz, David Meyers

Stars: Ella Dershowitz, David Meyers, Jenny Zerke, Michael Buckley
Synopsis: Dylan and Shayna have been together for 28 years. Today they say goodbye with tears, Lucky Charms, and Silly String.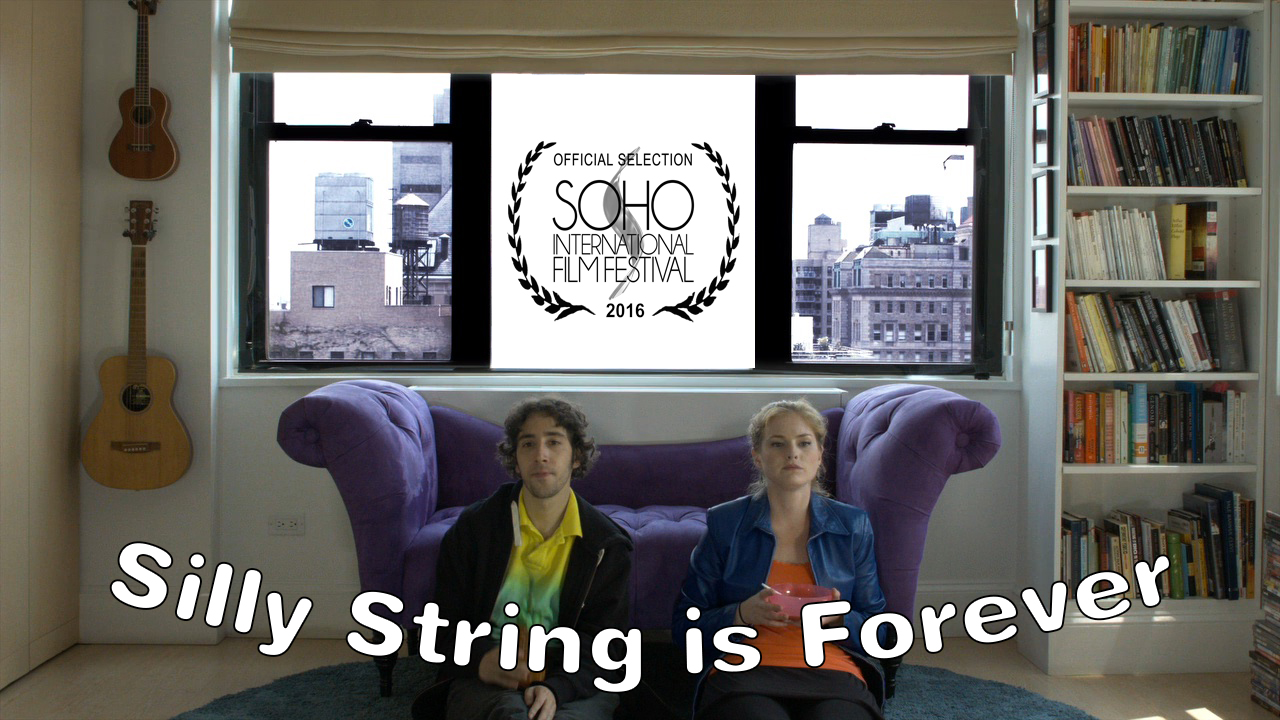 SHORT:  "BUMBLEBEES"  (US) 4mins  l  Drama
Writer & Director: Jenna Kanell
Stars: Vance Kanell, Paige Sunderland
Synopsis: Despite being told as a child he would never speak or walk, Vance accomplished what doctors thought was impossible. But now he has a new challenge: dating.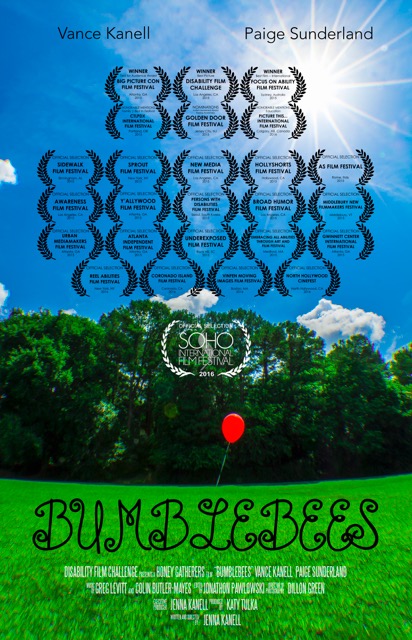 SCREENING FOLLOWED BY Q & A WITH THE CAST & CREW.   
When & Where

Village East Cinema - AUDITORIUM # 1
189 2nd Avenue (12th Street)
New York, NY 10003


Sunday, June 12, 2016 from 11:00 AM to 1:20 PM (EDT)
Add to my calendar
Organizer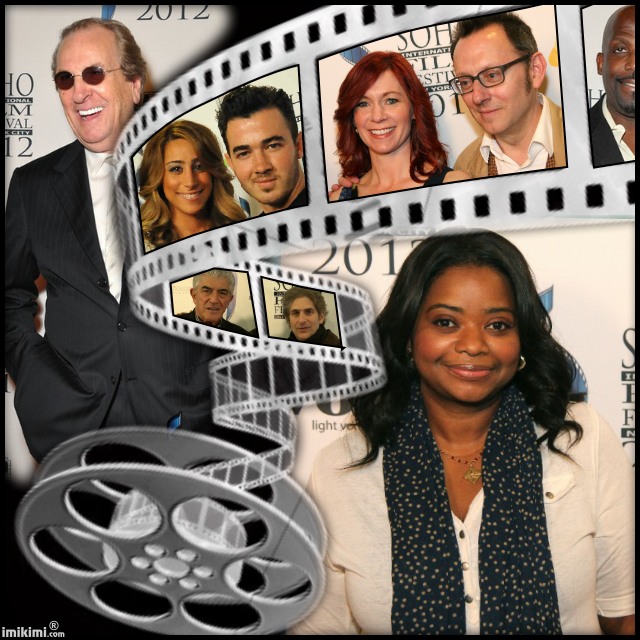 General Information
Accepting full-length features, short films and documentaries from professionals and amateurs alike, SOHO Film Fest will hold screenings, panels and host social events and other networking opportunities for everyone involved. Leading figures from all disciplines of the film industry including distributors and media will be in attendance.