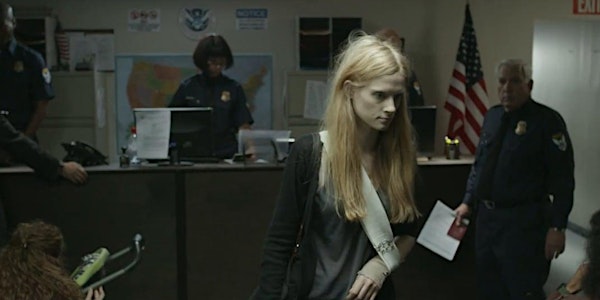 Shorts Pack a Punch with Armando Trull
Date and time
Sunday, October 25, 2015 · 6:30 - 6:30pm EDT
Location
Washington Ethical Society 7750 16th Street Northwest Washington, DC 20012
Refund Policy
Contact the organizer to request a refund.
Description
Five provocative films from around the world
Einen Koffer (Suitcase) 6',
Born in Mexico, But . . . 12'
Dreamers Among Us, 21'
Discussion and reception follows with the director of "There is a
Garden" and Armando Trull, senior reporter on WAMU.

Welcome: A young woman gets turned back at the airport, while her fiancé waits outside.

There is A Garden In order to control the population, the dictatorship of Iran has done its best to destroy the memories and imagination of its perople. Using animation and images, filmmaker and ex-political prisoner, Masoud Raouf shows us how step by step the visual landscape along with art and culture were subverted and replaced as a means to install the government's theocracy. As an art of restoring the human map, Raouf shares his stories based on his experiences and memories of pre and post revolution Iran whil living in exile.
Einen Koffer/Suitcase A film that questions the policy of building walls to keep people out.
Born in Mexico, But...: A collage of images illustrating what it is to be a teenager in America, narrated by a young woman who finds out she is undocumented and sees no future ahead of her.
Dreamers Among Us In 2012, students from the Hudson Valley Youth Arts group teamed up with award-winning documentary filmmakers Robin Romano and Ilene Cutler to create a film about young undocumented students yearning for the passage of the Dream Act in NY state. DREAMers Among Us examines the desire and need for the Dream Act and the lives of the students who have not been able to continue their education.
Please bring printed ticket to the venue.
Residential streets parking (Kalmia and 16th streets), Bus 16th St & SS Metro 6 blocks.
About the organizer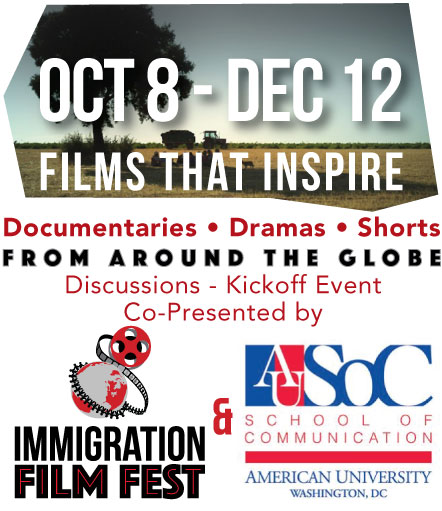 Bringing us together with inspiring, provocative movies... 
to build a brighter future for all!
Thank you for your interest in the 2017 Immigration Film Fest. This year we are proud to be part of Films Across Borders, one of a consortium of partner organizations who will be screening films throughout the Washington, DC area from October to December, 2017. If you'd like to see the entire slate of films and either RSVP or purchase tickets for these events, please go to: http://www.immigrationfilmfest.org/2017-schedule.html